Tom Clancy's HAWX Cheat Codes and Unlockable Fighter Planes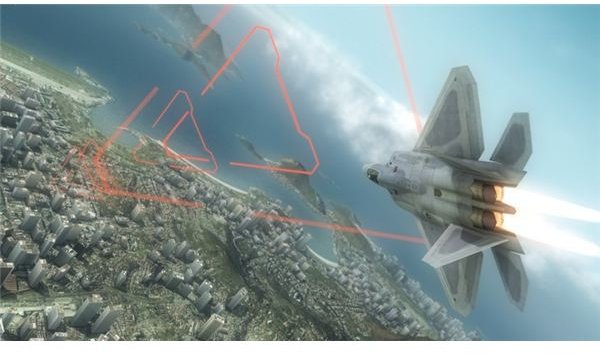 Tom Clancy's HAWX
Tom Clancy's HAWX, developed internally by the Romanian branch of publisher Ubisoft, is the latest big air combat game. It focuses on fast paced action rather than flight simulation with no take off and landing or realistic handling. It is an arcade style experience in the mould of the Ace Combat series. The acronym H.A.W.X. actually stands for High Altitude Warfare eXperimental squadron which doesn't really work. You may also be left wondering what Tom Clancy has got to do with this game, well nothing really, Ubisoft are just determined to get their money's worth out of using the name after licensing it.
The game features a stunning array of fighter planes to pilot and some fast dogfight action with the emphasis on fun. It uses satellite generated terrain and some missions challenge you to embark on bombing runs. There are also escort missions, city protection and of course lots and lots of dogfight action. The online multiplayer includes co-operative missions and death match but with lock on missiles in play this isn't much fun.
Cheat Codes
There aren't loads of cheats available for HAWX but you can unlock some of the new fighter planes by entering the following codes while on the hangar screen.
A-12 Avenger II – Hold Shift and press X, A, X, D, Q, X
F-18 HARV – Hold Shift and press A, Q, A, Q, A, X
F-22B Strike Raptor – Hold Shift and press D, X, D, X, D, Q
Unlockable Content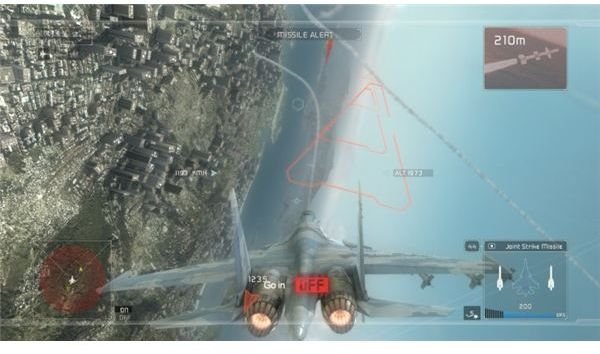 The game does feature an absolute wealth of unlockable content including aircraft, weapon packs and ranks. Here is how to unlock various new fighter planes.
A-10A Thunderbolt II – Complete Mission 16
A-6A Intruder – Reach Level 7
A-7B Corsair II – Reach Level 3
AV-8B Harrier II – Reach Level 8
EA-6B Prowler – Reach Level 13
EF-111A Raven – Reach Level 4
Eurofighter Typhoon – Complete Mission 14
F-117 Nighthawk – Complete Mission 13
F-14A Tomcat – Complete Mission 8
F-14B Bombcat – Complete Mission 12
F-14D SuperTomcat - Reach Level 24
F-15 Active - Complete Mission 4
F-15C Eagle - Complete Mission 10
F-15E StrikeEagle - Reach Level 25
F-16A Fighting Falcon - Complete Mission 9
F-16C Fighting Falcon - Reach Level 30
F-2 - Reach Level 06
F-20 Tigershark - Reach Level 11
F-22 Raptor - Complete Mission 17
F-4G AdvancedWildWeasel - Complete Mission 2
F-5A Freedom Fighter - Reach Level 05
F-5E Tiger II - Reach Level 15
F35 JSF - Complete Mission 19
FA-18 RC - Reach Level 12
FA-18C Hornet - Reach Level 27
FA-18E SuperHornet - Complete Mission 11
Jaguar - Reach Level 22
Mig-25 Foxbat - Reach Level 2
Mig-29 Fulcrum - Complete Mission 3
Mig-33 SuperFulcrum - Complete Mission 7
MIRAGE 2000 C - Reach Level 9
MIRAGE 2000-5 - Reach Level 23
MIRAGE 5 - Complete Mission 6
MIRAGE F1 - Reach Level 14
MIRAGE III - Reach Level 21
MIRAGE IV P - Reach Level 16
Rafale C - Complete Mission 15
Saab-35 Draken - Create Ubisoft account and unlock (under Extras / Exclusive Content)
Saab-39 Gripen - Reach Level 33
Su-25 Frogfoot - Complete Mission 1
Su-27 Flanker - Complete Mission 5
Su-32 FN - Reach Level 26
Su-34 Fullback - Reach Level 32
Su-35 SuperFlanker - Reach Level 34
Su-37 Terminator - Reach Level 36
Su-47 Berkut - Reach Level 40
X-29 - Reach Level 31
XA-20 Razorback - Create Ubisoft account and unlock (under Extras / Exclusive Content)
YF-12A - Reach Level 17
YF-17 Cobra - Complete Mission 18
YF-23 Black Widow II - Reach Level 35