Turrican Review: Retro Classic Arcade Platform Shooter - Turrican Clones are Available for the PC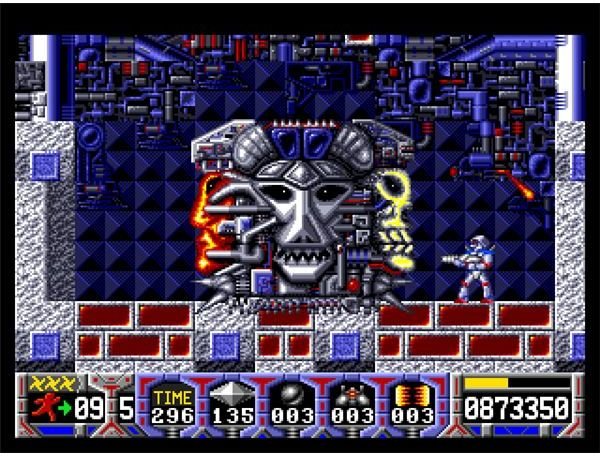 Turrican first shot to prominence in 1990 on the C64 system, utilising rarely used hardware and a new palette – and proving that the programmers (lead by Manfred Trenz) knew as much about the machine they were building games for as they did about brilliant, breathtaking gameplay. All that, and I haven't even touched on the sound effects and the marvellous soundtrack that was even released on CD!
The game was one of the first action/shoot-em-ups to allow the player to explore levels and find secrets that weren't necessary to the completion of the level, allowing a non-linear dimension of gameplay. Oh and he can turn into an indestructible wheel/gyroscope!
The original games were never released for the PC and the success and renown in which the series is still held has lead to several versions being made available to PC users over the years. Some official remakes and continuations of the series have almost got off the ground, such as Turrican 3 and Turrican 3D – but the original seems to be the best, and the template for a host of freeware Turrican clones.
What is Turrican?
For the uninitiated, Turrican plays along the lines of an old-style arcade game shoot-em up. The player takes control of the Turrican character (in some versions the hero's name, in others the name of the suit) which is thrown into instant combat against all manner of alien creatures, some large, some small.
Turrican has a selection of unique weapons for a game originating in the early 1990s – along with attacking his enemies with standard (upgradeable) blaster fire, Turrican can (depending on the version) drop mines, fire grenades, issue a bolt of lightning in a 360 degree arc and issue a screen-clearing "power bar" that destroys almost everything in sight. Jumping from platform to platform or running through tunnels, Turrican can also pick up bonuses ranging from weapon upgrades and replenishment to power ups and extra lives.
Although considered a straightforward platform game, Turrican's original success lay not only in its playability but in its adaptability – the original games also featured up/down scrolling "jet pack levels" and 360 degree scrolling "space fighter" levels.
Turrican Clones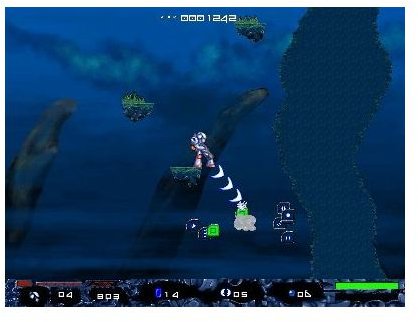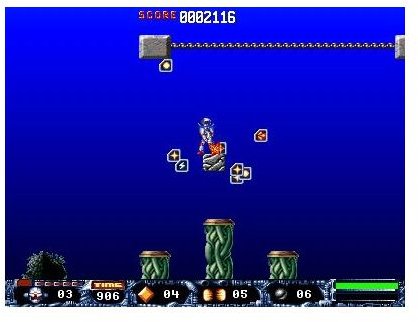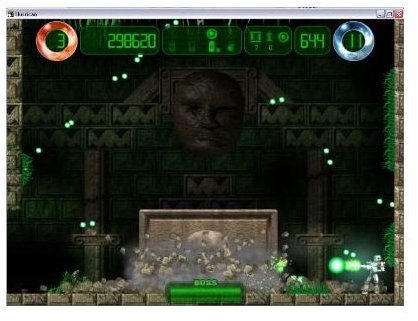 Turrican Clones
Other than using your PC to emulate a platform that the game originally appeared on, these three titles are the best of the bunch:
T2002
This is a faithful reproduction of the old Amiga version of Turrican 2, with enhanced graphics to run on VGA displays. The traditional Turrican weapons are all there and although it takes quite a bit of getting used to playing the game with a game controller over the old joystick method, T2002 is a perfect introduction to Turrican on the PC, as well as a perfect retro-fix for fans of older games. (Available from www.pekaro.de)
T4Funeral
This is a darker, HR Giger-inspired affair that plays like a direct successor to T2002. The weapons have been updated, while the suit and look of the game are vastly different from any other version that I've seen. The end of level bosses in particular are pretty fearsome, and there's lots here to entertain – recommended. (Available from www.kickme.to)
Hurrican
This version oozes class. Hurrican combines fun and excitement the original and the ability to explore and find bonuses with the modern approach of T4Funeral. It's very playable, with graphics from the original game given the ultimate overhaul, as well as some new weapons, the ability to cycle through the three guns and a new take on the gyroscope – unlimited gyros with limited time on each!
Hurricane is also moddable, and a level editor is available for custom-made landscapes.
(Available from turrican.gamevoice.de)
There are also couple of note-by-note reproductions of the original Turrican and Turrican 2, however T32K and Turriclone are simply playable demos heavily based on the principle of recreating the original games on a PC. They're fun, and at least something came of them. Turrican 3D was a project that never got off the ground, and sadly Turrican fans await a new official addition to the canon. Publishers Factor 5 have spoken in recent years of plans for an updated version, but do far nothing solid has transpired.
Play the Original
Of course, if you want the original Turrican – and don't have time for emulators and such like – you can now play it for free online at www.easyretro.com, a website that has licensing and permission to provide a range classic games in your browser.
Turrican Links