Fight Night Round 4 Cheats and Unlocks For PlayStation 3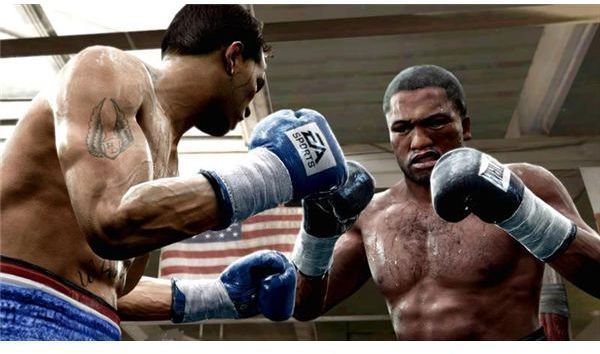 You've all heard "float like a butterfly, sting like a bee," but nobody ever said the sweet science was easy. That's why Brighthub is here to coach you with these Fight Night Round 4 cheats and unlocks.
Exploit your stats
There's an exploit that allows you to max your stats when you first begin Legacy Mode. After winning the first tournament, go the punch totals page for the last fight. Hit Circle at that screen and you should be award +5 for power, stamina, and heart. Keeping hitting circle until your stats are maxed out.
Unlockable accessories
Win the Lightweight, Middleweight, and Heavyweight Online belts to unlock additional accessories to use online.
Reach Greatest of All Time status and become a champion in two different weight divisions in Legacy Mode to unlock accessories for offline play.
Win the first professional fight to unlock Mike Tyson's Terry Cloth Robe.
Win a championship to unlock the Gladiator Trunks.
Fight Night Round 4 Gameplay Accomplishments
Fight Night Round 4 contains multiple accomplishment challenges for you to conquer.
When fighting the CPU in a Fight Now match, there are accomplishments to earn for throwing over 500 power punches, 1,000 power punches, 250 crosses, 250 jabs, 500 jabs, and 250 uppercuts. You can also earn accomplishments for winning a Fight Now match by decision, by knockout, and after getting knocked down twice, as well as winning 5 and 10 matches on Pro difficulty.
Assign a custom track to a boxer's entrance, complete the fight tutorial, create an ESPN Classic with a score of 500 or better, upload a created boxer using Boxer Share, and upload a video to EA Sports World for more accomplishments.
As far as training challenges go, score 1,450,900 points in Maize Bag, 25,000 in Double End Bag, 9,250 in Heavy Bag Push, 27,500 in Stay on Your Feet, and 8,000 Heavy Bag Combos for accomplishments.
When playing Fight Now on Pro, defeat Arturo Gatti and Joe Frazier. On G.O.A.T. difficulty, defeat George Foreman and Kelly Pavlik. On Amateur, beat Ricky Hatton and Sugar Ray Leonard.
Fight Night Round 4 Legacy Mode Accomplishments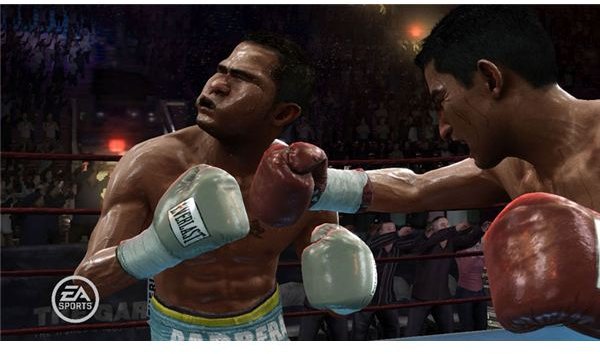 Legacy mode also has its fair share of accomplishments. Earn some by winning 3, 5, 15, and 20 consecutive fights. You'll also earn one by just winning 5 fights, period.
Earn the rest of the Legacy Mode accomplishments by earning the awards for Fight of the Year, Fighter of the Year, Round of the Year, Upset of the Year, and Knockout of the Year.
Fight Night Round 4 Online Accomplishments
Finally, there's another handful of challenges to be beaten when playing online matches. Beat those by winning 3, 10, and 25 ranked and unranked online matches, as well as 35 unranked.
That's it for the [Fight Night Round 4](https:// Bright Hub - Science & Technology Articles, Buyer's Guides, How-To Tips and Software Reviews Become Bright Hub Writer Business Entrepreneurship | Office Accounting | Home Office | Messaging & Outlook Tips | Project Management Computing & Hardware: Linux | Mac OS | Windows OS | Hardware | Enterprise, SMB & Personal Computer Security Education: Early Education | Homework & Study Tips | Teaching K-12 | Language Learning | Online Learning | Special Education Engineering Technology: Civil Engineering | Marine | Mechanical | Electrical Engineering The Environment: Environmental Science | Green Computing | Green Living | Renewable Energy Health & Wellness: Alternative Medicine & Natural Healing | Diet, Nutrition & Healthy Eating | Fitness & ExerciseHealth Care Technology Internet: Google Apps & Tips | Security & Privacy | Web Development Mobile Technology: Blackberry | Emerging | Google Android | iPhone | Palm-Pre | Symbian | Windows Mobile Money & Finance: Investing | Personal Finance Multimedia: Audio | Digital Video Editing | Desktop Publishing | Digital Photography Tips & Tricks Science: Aviation | Genetics, DNA & Molecular Biology | Medical Science | Space & Aerospace Video Games: Console Gaming - Xbox, Nintendo, Playstation | MMO & MMORPG | Nintendo Wii | PC Gaming Tips & Game Reviews About Bright Hub | Contact Us | Advertise with Us | Become a Writer | RSS | Site Map | Terms of Use | Privacy Policy | Copyright Policy ©2009 Bright Hub Inc. All rights reserved. Page copy protected against web site content infringement by Copyscape) cheats and unlocks. If you're looking for more great, realistic fighting action on the PlayStation 3, be sure to check out UFC 2009 Undisputed.