MMO Tekken Clone Is Not for Americans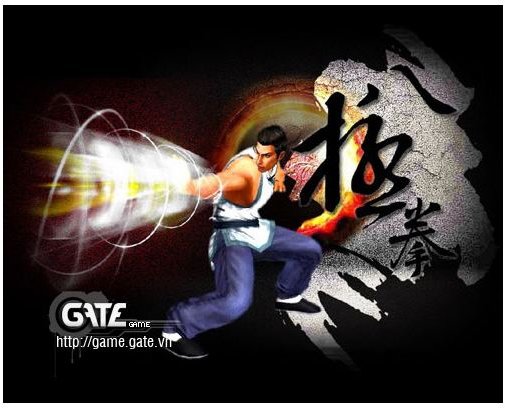 MMO Fighting Games Are A Rare Treat
Fighting games that offer online support have recently become a standard in the genre. However, usually this option is for console gamers only or scattered throughout triple-A fighting game releases for big name franchises. Now, there are some MMO fighting games that feature Tekken or Street Fighter-style combat. The only problem (and obvious fact) is that games that fit into this category are a complete rarity. So far, the only games on the mainstream market that offered this kind of combat in the MMO genre is the now defunct KwonHo Online and the Chinese-based World of JingWu Online by 3sGamers and Vertigo Games.
The New KwonHo Online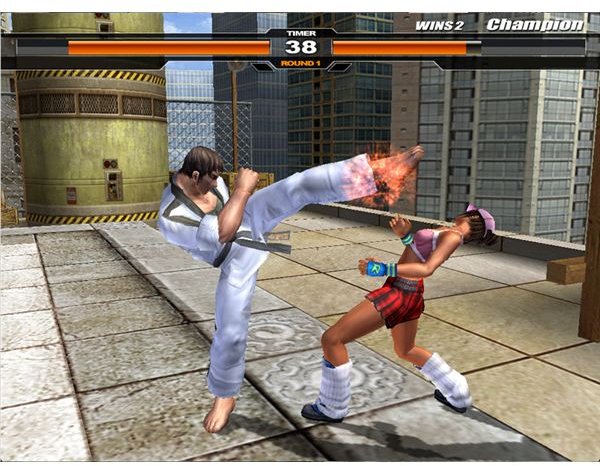 Much like KwonHo Online, the World of JingWu features servers that are setup for players to create a fighter and then go head-to-head against other players in a variety of matches. The game features six very different fighting styles: Tae Kwon Do, Maui Thai, Judo, Tai Chi, Jeet Kune Do, and Shao Lin Quan. Each style offers players varying skill sets and customizable moves and combos. As players get stronger they gain access to more moves, etc. The game operates like most other role-playing titles, complete with new items and clothes to acquire.
The actual gameplay for JingWu is very much identical to the Tekken series. The only difference is that JingWu offers no limitations on combo variations and allows players to string together moves in a seamless fashion that very few other fighting games offer. It's even possible to pummel an opponent in a corner with a never-ending string of kick-combinations if you're good enough.
Corporate Politics Intefering With Online Fighting Games
The game has a promising premise for new content, forms of martial arts and various challenge modes, but none of this really matters to the English speaking gaming audience if the game is unplayable due to lacking language support. Now, it might be easy to think that this is just another foreign designed game among the throng of many others that will never see the light of day on North American PC desktops (or laptops) but the same was thought of KwonHo Online.
Before the World of JingWu Online was released, online publishing company ijji was actually in the process of opening up servers for KwonHo Online, the spiritual predecessor for JingWu, over here in the North American territories. The game had already gone through alpha testing and was in the process of beta testing when ijji surprisingly announced that they were shutting down the game for good and closing all active servers. This was shortly after they had licensed the game from their NHN affiliate HanGame, the original South Korean owners of KwonHo Online. No official statements were issued as to why the game had to be shut down or why it wasn't coming back.
Jumping The Language-Barrier Hurdles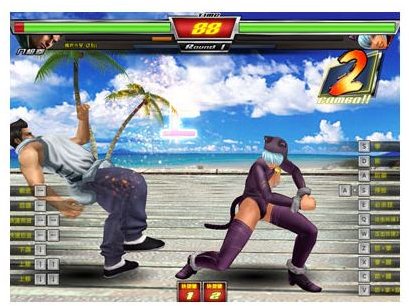 So what does this mean for gamers who want to get in some customizable fighting action online with thousands of other players? Well, it's not that chances are slim but it wouldn't be surprising to see this game fitted with a name change and alpha-tested by the company involved with JingWu, Vertigo Games, which is the same company who recently picked up KwonHo again for Japanese territories. The main hurdle is ensuring that the game receives enough exposure to open (and keep open) servers for a game such as this. Personally, it would be great to have a title like this back in the running for English speaking gamers considering that the current Chinese-based JingWu is extremely difficult to play given the character set. Nevertheless, fight-fans desperate enough to lay down a little patience and time into playing an MMOFTG can still do so with World of JingWu Online, it'll just be an uphill climb for having fun due to the non-English support and laggy servers.
If Street Fighter Can Do It So Can JingWU
With the popularity of games like Tekken, Street Fighter IV and Soul Calibur, it's tough to fathom why more MMOFTGs don't exist. The market is obviously there and sales for Street Fighter IV actually managed better than the highly hyped KillZone 2, according to Blend Games. So it's not as if gamers aren't looking for a fun fighting game to play, especially if it's within the MMO genre. Nevertheless, if KwonHo Online, Splash Fighters, Rumble Fighters and other games in that genre maintained a good following with very little promotional efforts it wouldn't be surprising to see a North American clone of World of JingWu Online, much in the same way that GameHi is bringing the South-East Asian-based MMOTPS that mirrors Gears of War (called Project E) over to North American territories in 2010. Let's just hope this fighting game project doesn't get derailed like the unfortunate case of KwonHo Online.