Best Fighting Games on PS3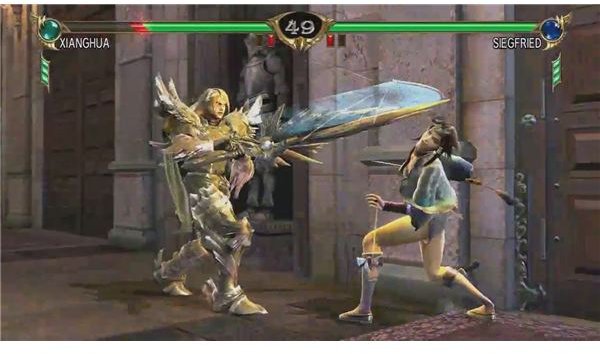 Introduction - Best Fighting Games on PS3
The best fighting games on Playstation 3 are games that show an amazing graphical capability as well as adding fun replay value. Fighting games need to have a lot robust stamina that keep gamers on the edge of their seat. These listed video games are well worth the money and add hours of fun heart pounding game play.
Soul Calibur IV
This was a along awaited game that came out a few years ago. The series is known for its bodacious babes and beautiful environments that sets it apart from other fighting games. The fourth installment is no different and it gives fans what they want; even more customization to make your own characters. You can change anything from hair styles and color, to different types of outfits and skin colors. Not to mention classic characters are back on the roster, as well as adding Darth Vader to the list. Online play makes the game much more fun as well as you can obtained level ups to get trophies.
Tekken 6
Tekken 6 takes many elements from the previous installment and makes them ten times better. With a large 40 character roster including four new characters and a story mode setting, this game is packed with surprises that definitely makes it worth the dollars. Use your combos well and creating powerful attacks against the CPU or against other plays across the world with online play. The customization is back and is much more improved adding many different outfits and accessories for your characters. Tekken 6 is a must have for any fan of the series or fighters in general.
Super Street Fighter IV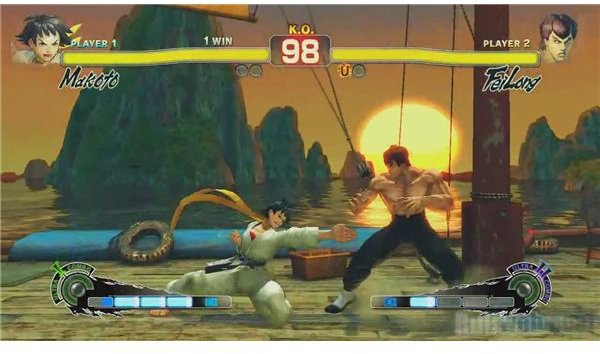 Coming as a special addition to the previous Street Fighter 4, Super Street Fighter includes all the characters as playable right off the bat. With no need to unlock any players, this makes it a great fighting game for anyone that wants to experience online battles with all characters available. The Super version also includes classic characters from Super Street Fighter II, like T. Hawk and Deejay. It also includes the car crashing and barrel kicking mode from II. This definitely makes it one of the best fighting games on PS3.
Marvel vs. Capcom 3: Fate of Two Worlds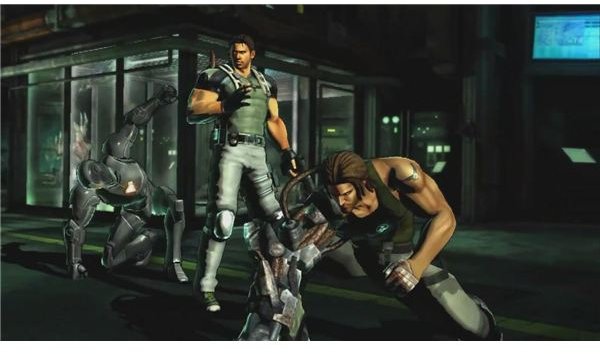 With Marvel vs. Capcom 2 being one of the most popular fighting games in the late 90's, it was about time for a third game to appear. With its unique 3D moving comic book style graphics and improved set lists, this is a game that will last years of plays without getting bored of it. The character list has improved with Marvel characters such as Thor and X-23, as well as Capcom characters like Trish, Dante, Zero, and Amaterasu. The three on three tag team battle is unique for a fighting game and adds a bonus amount of play, especially during online battles. With moves like assist attacks back from the classic game and an added set of different characters, this is a for sure game on any fighting fan's shopping list.
Conclusion
These four fighting games are definitely the best the PS3 has to offer. The best figthing games on the PS3 offer a large amount of entertaining and endless reply value as well as unforgettable characters that anyone can master. These games should definitely be picked up by any fighting game fan looking for a new challenge.