Top N64 GamesThat Should be Ported to the Virtual Console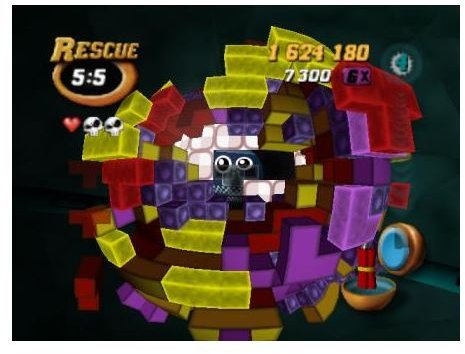 Top N64 Games Missing from the Virtual Console
The Nintendo 64 is a bit underrepresented on the Wii's Virtual Console download service. Including under 20 downloadable titles from throughout the N64's lifespan, the Virtual Console would definitely benefit from a few additions to its rather small list of N64 games. These are the top N64 games that are long overdue for a Virtual Console port.
Tetrisphere
More than just another Tetris "upgrade", Tetrisphere on the N64 featured the familiar falling block formula from the popular 2D puzzle game and incorporated it into a wraparound spherical grid. Though it never had a lot of commercial backing behind it, Tetrisphere quickly became a favorite amongst puzzle gamers. This more obscure gem would definitely be a perfect fit on the Virtual Console.
Rayman 2: The Great Escape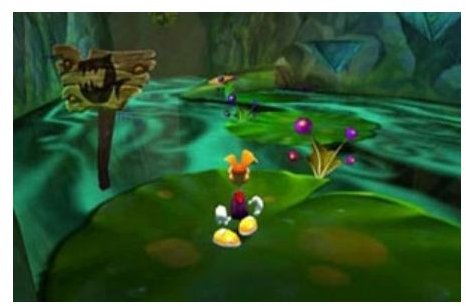 Lauded in 1999 for its creative gameplay and colorful visuals, Rayman 2: The Great Escape provided a unique platforming adventure that was enjoyed by many a gamer. The Rabbids are cool and all, but it would be nice to see Rayman return to his roots, even if that means simply porting a classic game to the Virtual Console. And with so few 3D platformers from the N64 era available for Nintendo's download service, Rayman would definitely be a welcome addition.
Doom 64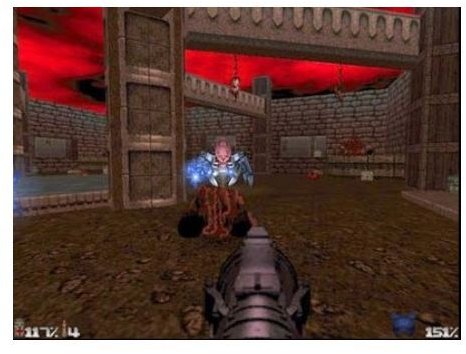 Doom has always been considered one of the most iconic shooters ever created. That's why when Doom 64 launched in 1997, FPS fans went wild. It's a shame the game never featured a multiplayer component, but even then it was a solid Doom game, and one that many fans still hold close to their hearts.
Donkey Kong 64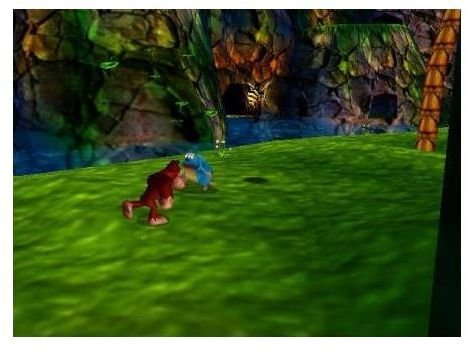 While it wasn't as big of a step forward for the N64 as Donkey Kong Country was for the Super Nintendo, there's no denying that Donkey Kong 64 was a grand platforming game set in the world of Donkey Kong. Featuring graphics that pushed the limit on the N64 (Expansion Pak, anyone?) and a huge quest starring DK and company, Donkey Kong 64 is not only a top candidate for the Virtual Console, but one of the top N64 games of all time.
Turok 2: Seeds of Evil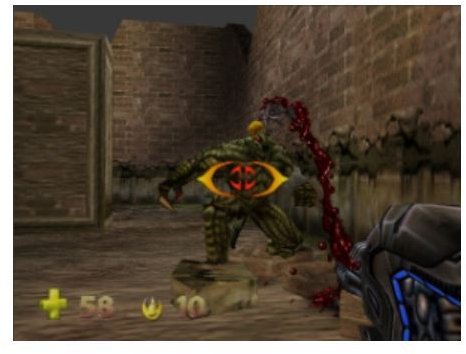 Turok 2: Seeds of Evil will forever be known by many gamers as the greatest entry in the Turok series. The game featured outstanding FPS gameplay, a fun single-player mode, and an engrossing multiplayer component. All that and it introduced the Cerebral Bore—one of the most gruesome weapons in FPS history—to the series. Turok 2 was an iconic shooter when it was released in 1998, and it still holds up well. A Virtual Console port is long overdue.
Top N64 Games Ready for a Virtual Console Port
Chances are if you're a Nintendo 64 fan, there are countless titles you want to make it to Nintendo's retro download service. With only 19 titles currently included on the Wii Shop Channel, it's obvious that the Big N has some work to do on the N64 section of the Virtual Console. Here's hoping Tetrisphere, Rayman 2, Doom 64, Donkey Kong 64, and Turok 2 someday get the Virtual Console treatment they so deserve.