Play Lord of The Rings Online Free: Signup, Installation, and Turbine Points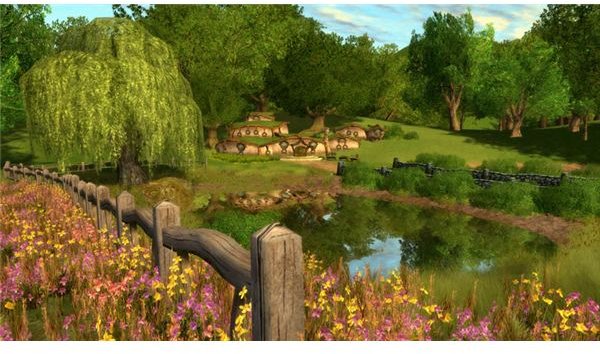 Play Lord of The Rings Online Fre - Account Creation & Installation
Because it is now free to play Lord of the Rings Online, installation and account creation is quite easy to do.
Nevertheless, it is an important topic to cover.
Simply visit the official LOTRO website and look for the signup form on the right hand side.
While you are on the website, browse around and have a look at the game features and videos there.
The signup form will not go anywhere while browsing around.
As with most other MMOs, you will be required to provide some personal information. Remember to write down the password you opt for while filling out the signup form with your:
Email
Name
Username
Password
Birth Date
Once your information is entered, click the "Get Started" button. You will be presented with two different download options.
The first being the High Resolution download. This version is only suitable for hardcore players that have top of the line computers that can handle flawless graphics.
The second download, and more popular one, is the Standard Resolution one. This version is suitable for most computers and those who play moderately.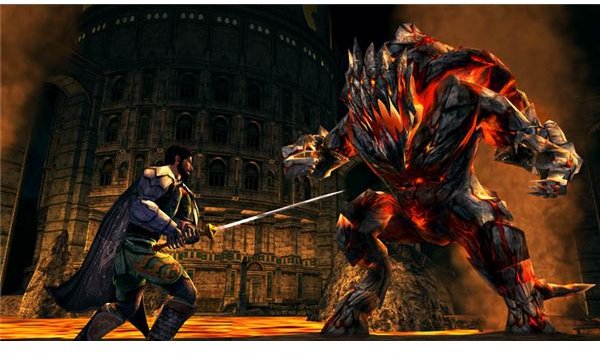 Once you have selected your version, save it to your computer. Run the downloaded file and wait for the program to install. As a forewarning, it can take up to three to six hours, perhaps even longer depending on your Internet connection, for the game to install. Your most convenient option may be to install the game overnight.
Lord Of The Rings Online: Free-To-Play?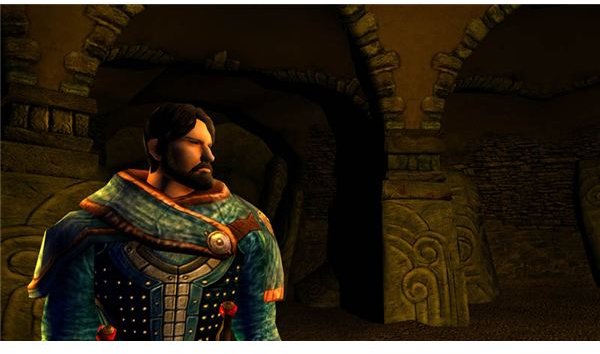 Lord of the Rings Online was launched in 2007, and although they had some success, the game quickly became cast in the shadow of World of Warcraft.
LOTRO players used to have to pay a monthly fee or a lifetime fee to play the game; however, Turbine has changed that. The decision to use a new free-to-play model was in the hopes of acquiring new players and increasing revenue, just as Dungeons and Dragons Online had.
Instead of requiring a monthly fee, Turbine allows players to play free without any leveling caps or restricted areas while buying or earning Turbine Points. These points are used to purchase various elements of the game, such as:
Trait Slots
Shared Bank
Gold Cap Removal
Bags
Character Slots
Unique Area Content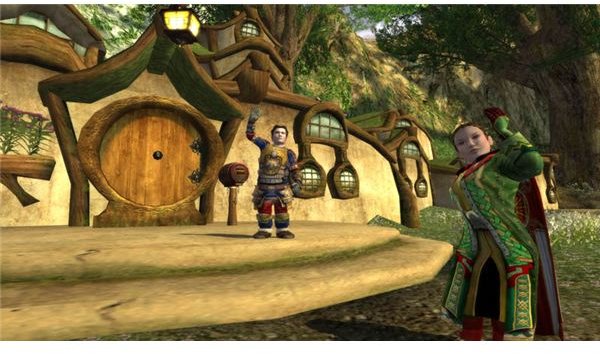 These points can be earned through questions too. As an example, five-hundred to one-thousand points can be acquired by completing eighty to one-hundred quests.
This essentially means that you can progress through the entire game without ever buying Turbine Points. At the same time, it could go quicker if you bought Turbine Points.
Five-hundred to one-thousand of these points is the equivalent to $5 to $10. As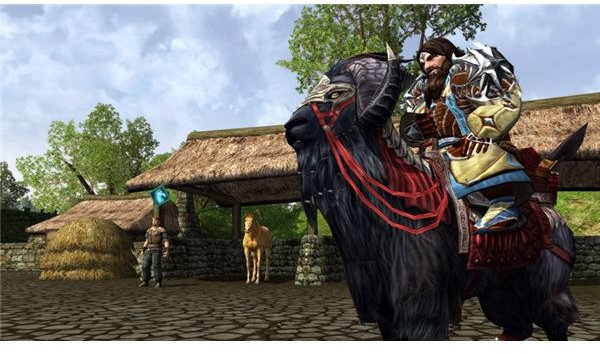 you can see, it is quite affordable, but it can add up fast. For those individuals that are already subscribers, an automatic five-hundred points is given to you each month.
For those that have a lifetime membership, the same amount of points are given to you without any recurring billing.
Why Free-To-Play?
Turbine knew that if they allowed people to play Lord of the Rings Online for free, they may be able to increase revenue. One need only look at Dungeons and Dragons Online, which climbed from the seventh most played MMO to the third after the free-to-play platform was launched.
If interested, you may as well signup and explore the game; it is free, after all.
Images
Turbine Inc.