Left 4 Dead Strategy - Infected Strategies - Abilities, Teamplay and Tactics for Infected Gameplay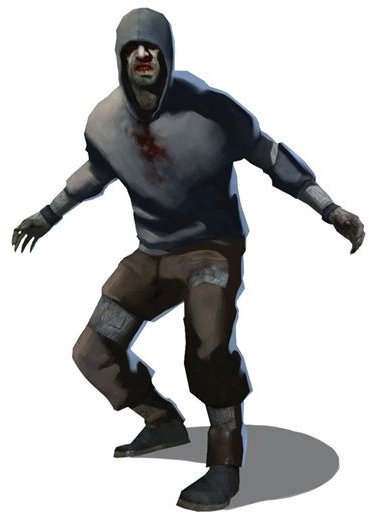 The Infected
Left 4 Dead has launched with a limited player versus player capability - as it stands right now, only half of the available campaigns can be played in versus mode. This hasn't stopped Left 4 Dead versus from becoming one of the most popular and widely played First Person Shooters in the world, and for good reason. As a survivor, it ups the stakes, making your race to freedom fraught with danger and peril - feeling much more like a proper zombie movie than when facing even the most intelligent AI. And as one of the Infected, the game plays in the same vein as games like Natural Selection. You are given the chance to be one of the horde, trying to gobble up the survivor's brains as one of the evil monsters of contemporary culture. It is a surprisingly fun, immensely re-playable game. And to make it more re-playable, here are some tips on how to play the Infected in a way that will have the survivors shaking in their stereotypes.
Images
The Hunter
This is the most basic of the special Infected, and the one you will play as the most. The hunter has two basic attacks - pounce, and swipe. In order to pounce, you simply need to crouch, and left click, and you will fly through the air toward your target. If you hit a survivor, you will knock them to the ground and start tearing out their entrails in a gory bloodfest. Don't underestimate how powerful this is - an isolated survivor hit by a hunter is as good as dead. Also, keep in mind that the farther you jump on a pounce, the more damage you will do. If you can find a rooftop or high place to leap from, you have the potential to knock a survivor down a good chunk of health, even if you are knocked off quickly by his allies. Practice your pouncing, more than anything, to become a good hunter.
Images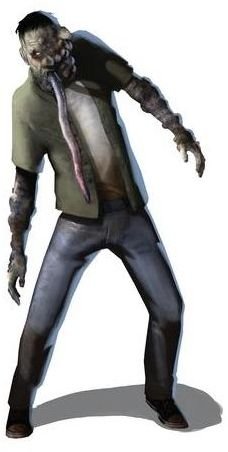 The Smoker
The smoker is an extremely useful member of the special Infected, but is also very fragile, so be careful about stepping into view of the survivors. This weakness is mitigated by the fact that the smoker has the only effective long range attack: its tongue. To use it, simply aim and left click. You will need to practice a bit before you get it down perfectly, the tongue is prone to breaking early, but once you get the hang of it, the smoker can be deadly. A survivor that is wrapped in a smoker's tongue is immobilized and can be attacked by normal or other special Infected. Try and find a high rooftop to pull survivors toward - it will make it harder for other survivors to free their friend. Also, think about pulling survivors down as well as up. If you pull a survivor off a roof far enough, they will take falling damage. This is especially useful in the final stage of the No Mercy campaign.
Images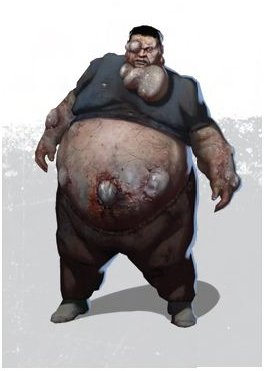 The Boomer
As a boomer, you are an artillery strike and a signal flare all rolled into one. Your job is to spew your vile vomit all over the survivors, alerting other infected to their presence and obscuring their vision. Do not underestimate your importance. A good boom will leave the survivors incapacitated, allowing your fellow special Infected to get into position for a coordinated attack, or leave the survivors exposed. Your main attack, vomit, is fairly straightforward: point and shoot. You are very fragile as a boomer, so try and wait to spawn until you are right around the corner from the survivors. If you miss with your vomit, you can still explode on them, which is just as effective. Try and stand in spot where they have to shoot you. Also, consider coming down off a rooftop, or waiting below where they have to drop down. Even though you don't have as much raw brain eating power as a boomer, you are still a powerful opponent.
Images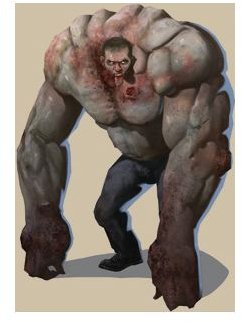 The Tank
As the tank, you are are an incredibly powerful force, but you have a Frankenstein weakness: stay away from fire! This is the most important thing to remember. If a survivor hits you with a molotov or a gas can, all they need to do is run away while you get crispier and crispier. Aside from that, make smart choice as a tank. Don't chase the full health survivor with an auto-shotgun - go after the injured ones, or the ones backed into a corner. Try to separate them so your allies can pick them off. And don't get killed too quickly, or you'll be leaving yourself open to much swearing and insults from your allies. Bonus Tip: If the survivors are ready for the tank, there isn't a lot you can do against them. At these times it is appropriate to 'park the tank', meaning leave it hidden somewhere, instead of charging into a rain of bullets. You will lose control, but the tank will not disappear - it will turn over to computer control and wait for the survivors to approach. In this way, you can surprise even the most savvy group of survivors.
Final Tips
You may feel awesome as a special Infected, but keep in mind that even at your toughest, bullets will kill you pretty quick. Always wait to attack in a combined force with your allies - a good hunter or smoker can pick off a straggler without help, but you can't count on the survivors to make a mistake. Attack when your boomer has forced the survivors to stop moving, coordinate with other hunters and smokers, and most importantly, work with your tank! When the tank appears, the survivors are vulnerable. Pick off the separated ones, slow down the runners so the tank can get them, and keep the pressure on.
Hopefully these tips will give you the tools you need to make Left 4 Dead the brain feast you've always wanted it to be. Good luck, and good hunting!