This Day in Video Game History: September 19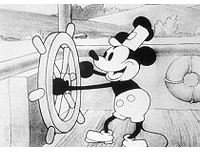 This Day in Video Game History
1928
Walt Disney's Steamboat Willie, the first talking cartoon film, premiered at the Colony Theatre in New York. The cartoon introduced Mickey Mouse to the world. Over the years, cartoons, especially those of Disney, will have a powerful influence over the evolution of video games.
1985
Capcom released the platform game Ghosts 'n Goblins for the Nintendo Entertainment System (NES). The game eventually came to be regarded as one of the most difficult NES titles ever released.
1997
The premiere issue of Official Playstation Magazine was published. It was the only magazine covering the Playstation to be officially licensed by Sony or to include demo discs.
2000
Activision released Tony Hawk's Pro Skater 2 for the PlayStation in North America. The game was one of the great successes of the PlayStation. It was the only game to earn two Platinum awards from Electronic Gaming Monthly, and in terms of its Metacritic rating, it was the fourth highest-rated game ever released for the PlayStation. (ESRB: T)
GT Interactive released the science fiction-themed third-person shooter Duke Nukem: Land of the Babes for the PlayStation in North America. The game was initially named Duke Nukem: Planet of the Babes, but the producers of the upcoming film Planet of the Apes threatened the game's developers with legal action over the vague similarity of the game's name. (ESRB: M)
2001
ESPN and Sega released the football game NFL 2K2 for the Dreamcast, PlayStation 2, and Xbox in North America. The game represents the first time in the franchise's history that one of its title out-sold its counterpart in the Madden NFL franchise. (ESRB: E)
2002
Ubisoft released the single-player graphic adventure game Myst III: Exile for the PlayStation 2 in the U.S. (ESRB: E)
2****003
SCi released the tactical shooter Conflict: Desert Storm II for personal computers, the PlayStation 2 and XBox in Europe. (PEGI: 16+)
2004
Nevrax releases the massively multiplayer online role-playing game (MMORPG) game The Saga of Ryzom for Windows in North America. The game's name was later simplified to "Ryzom" in August 2006 for marketing purposes. (ESRB: T)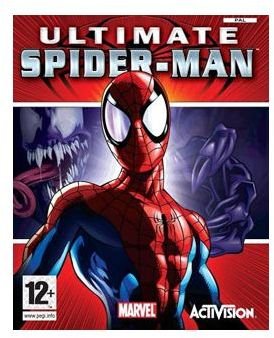 2005
Activision releases the side-scrolling single-player beat 'em up game Ultimate Spider-Man, based on the comic book of the same name, for Windows, the Game Boy Advance, GameCube, Nintendo DS, PlayStation 2, and Xbox in North America. The game was notable for featuring a form of cel shading dubbed Comic Inking Animation technology that made the game's action appear as if it were straight out of an actual comic, and though the game wasn't entirely canonical, it did follow the story arc of Spider-Man's "War of the Symbiotes" closer than most comic-based games follow their inspiration. (ESRB: T)
Nintendo released the smallest Game Boy yet, the Game Boy Micro handheld video game system, the second major redesign of the Game Boy Advance, in North America. It was released in silver and black, with three face plates. It was capable of playing Game Boy Advance cartridges while featuring much of the functionality of the Game Boy Advance SP, but it isn't compatible with cartridges from the original Game Boy. Price: $99.99
Nintendo released the puzzle game DK King of Swing for the Game Boy Advance in North America. (ESRB: E)
Platform Publishing released the puzzle game Frantix for the PlayStation Portable in North America. (ESRB: E)
2006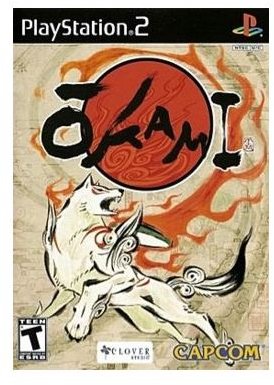 Capcom releases the single-player game Okami for the PlayStation 2 in the North America. It was one of the most highly acclaimed games of 2006. (ESRB: T)
Koei released the hack and slash game Samurai Warriors 2 for the PlayStation 2 and Xbox 360 in North America. (ESRB: T)
SNK Playmore released the versus fighting game KOF: Maximum Impact 2, frequently referred to as The King of Fighters 2006, for the PlayStation 2 in North America. (ESRB: T)
Square Enix releases top-down game Dragon Quest Heroes: Rocket Slime for the Nintendo DS in North America. (ESRB: E)
Ubisoft released Open Season, based on the animated film of the same name, for personal computers, the GameBoy Advance, GameCube, PlayStation 2, PlayStation Portable, Xbox, and Xbox 360 in North America. (ESRB: E10+)