This Week in Video Game History: May 10 - May 16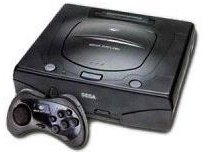 May 10
1997
Chess Grandmaster Garry Kasparov reached a stalemate in the fifth of the six game chess match against IBM's Deep Blue supercomputer.
May 11
1995
The first Electronic Entertainment Expo (E3) was held in Los Angeles, California by Electronic Entertainment magazine. At the trade show, over 350 video game firms demonstrate 1,300 games. Over twenty-eight thousand people attend the event.
At the E3 show in Los Angeles, California, Nintendo pushed back the release of its upcoming game system (the Nintendo 64) to April 1996, and SNK demonstrated its upcoming NeoGeo CD video game console. However, the highlight of the trade show was Sony's unveiling of its new PlayStation video game console with a guest appearance by Michael Jackson. Sony announced a firm launch date of September 9 for the sytem, showing up Nintendo, which had repeated been forced to delay the release of its own upcoming system.
Sega of America released its Saturn video game console in North America. It shipped thirty thousand units to nearly two thousand location around the nation, along with ten initial games. The company also launched a fifty million dollar marketing campaign to promote the console. Price: $349 or $399 with VirtuaFighter
Video Game Advisor magazine, which will become GameWeek magazine, was first published.
1997
Chess Grandmaster Garry Kasparov, conceed the sixth and final game of his match against IBM's Deep Blue supercomputer an hour and 19 moves into the game. With the concession, Deep Blue won the match, marking the first time that a computer had beat a grand master in a multigame chess match. It was a major milestone in the history of artificial intelligence.
2000
Sega announced that it would reduce the price of its Dreamcast console by fiftey dollars to US$149 and that it would bundle a free SegaNet subscription into future sales of the console.
2004
Nintendo introduced the Nintendo DS handheld game system. The system featured dual backlit 3-inch LCD screens, both a compact card and cartridge slot, a D-pad controller, Wi-Fi connectivity, a stylus, and jacks for headphones and a microphone. At the unveiling, Nintendo also announced that it's working on a new console code-named "Revolution" (the Wii.)
Sony introduced the Sony PlayStation Portable handheld game system or "PSP". The system featured a 4.3-inch diagonal 16:9 wide screen, a D-pad controller and an analog joystick, a 1.8 GB Universal Media Disc drive, both a Memory Stick Pro Duo and a USB 2.0 slot, Wi-Fi connectivity, stereo speakers, and jacks for headphones and a microphone.
Sony reduced the price of its PlayStation 2 console from $179 to $149 in the U.S.
May 12
1999
Nintendo announced the development of a new video game console, which would later be revealed as the GameCube, under the code-name "Dolphin". The system would feature a 400MHz copper chip technology called Gekko, based on the PowerPC processor. 2005 Microsoft unveiled its Xbox 360 video game console on an MTV special hosted by Elijah Wood. Sony released the PlayStation Portable (PSP) in Hong Kong, Singapore, and Taiwan.
May 13
1996
Nintendo released the console roleplaying game Super Mario RPG: Legend of the Seven Stars for the Super NES in North America. (ESRB: K-A)
1998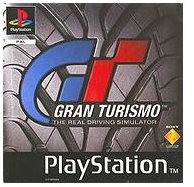 Sony released the racing game Gran Turismo for the PlayStation in the US. The game would go on to become one of the most popular racing games ever released with over ten million units eventually sold. (ESRB: E)
1999
Interact Accessories released the Sharkwire Online kit that allowed users to access the internet over their Nintendo 64 or PlayStation game consoles. The kit included a keyboard, modem cartridge, telephone cord, and a web browser from Mosaic.
2002
Nintendo released a network adapter for its GameCube. Price: $35
Ukrainian Chess Grandmaster Mikhail Gurevich entered into a match with the IBM supercomputer Junior 7. The four game match, which Junior won three wins and one draw to none, would end May 18th.
2003
Sony announced the development of the PlayStation Portable (PSP) handheld video game system.
Sony released the Eye Toy USB camera for the PlayStation 2 console.
Sony reduced the price of its PlayStation 2 console to $179.99 in the U.S.
May 14
2002
Sony announced price reductions on its video game systems in the US. The PlayStation would be reduced to $49.99 and the PlayStation 2 would be reduced to $199.99.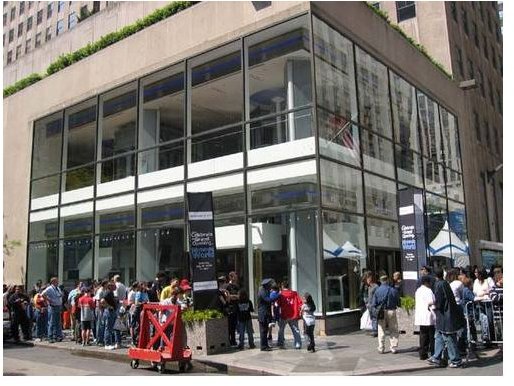 2003
Microsoft reduced the price of its Xbox console in the U.S. from $199 to $179.99.
2005
Nintendo launched its first Nintendo World retail location in Manhattan's Rockefeller Center. The store featured demonstration kiosks for Game Boy Advance, GameCube, and Nintendo DS games, as well as historical displays of Nintendo game memorabilia.
May 15
1987
Nintendo released Super Mario Brothers for the Nintendo Entertainment System (NES) in Europe.
2001
Sony and AOL Time Warner announced a joint-venture under which PlayStation 2 would be given Internet access through their consoles via AOL.
2002
Microsoft reduced the price of its Xbox video game system to $199 in the US.
May 16
2001
Microsoft announces a launch date of November 8th for the Xbox in the U.S. with an initial price of $299.
Nintendo demonstrated its GameCube console Los Angeles, California and announced a launch date of September 14 in Japan and November 5 in North America.
2005
Sony unveiled a prototype of its upcoming PlayStation 3 video game console. It feautred a 3.2 GHz Cell processor, a 550 MHz Nvidia RSX graphics processor, a Blu-Ray disc player, Wi-Fi connectivity, and Bluetooth 2.0 support for as many as seven controllers. The systems is capable of operating at rates up to two teraflops. Sony announces that the system will be released in Spring 2006.