This Day in Video Game History: December 2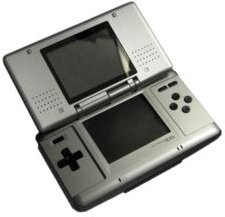 This Day in Video Game History
1982
Atari enters into a partnership with video game developer Destron under which Atari would market home versions of Destron's popular arcade titles.
1992
The United States Federal Trade Commission (FTC) announced that it would close its investigation of charges that Nintendo had been conspiring to stop retail discounting of its popular home video games, concluding that no further action was warranted.
1994
A New York Federal District Court Judge Kimba Wood upheld the US$208 million patent infringement award granted to Alpex Computer, refusing Nintendo's request for a new trial in the matter.
1998
989 Studios released the Bust-a-Groove music game for the PlayStation in the US. (ESRB: E)
Midway released the Mortal Kombat Mythologies: Sub-Zero versus fighting game for the PlayStation in Europe. (ESRB: M)
1999
id Software released the first-person shooter Quake III Arena for Windows in North America. (ESRB: M)
2001
VU Games released the Baldur's Gate: Dark Alliance roleplaying game for the PlayStation 2 in the U.S. (ESRB: T)
2002
Nintendo released The Legend of Zelda: A Link to the Past for the Game Boy Advance and for the Wii Virtual Console in Japan. It was the third installment in The Legend of Zelda series.
2003
Eidos Interactive released Deus Ex: Invisible War for Windows in North America. The game was the sequel to the popular Deus Ex. (ESRB: M)
Rockstar Games released the third-person shooter Max Payne 2: The Fall of Max Payne for the PlayStation 2 in the U.S. (ESRB: M)
Ubisoft released Beyond Good & Evil for the GameCube, PlayStation 2, and Xbox in the U.S. (ESRB: T)
2004
Ignition Entertainment released the Zoo Keeper puzzle game for the Nintendo DS in Japan.
Microsoft announced that over two million copies of Bungie's first-person shooter Halo 2 had been sold since its release on November 9th.
Nintendo released Metroid Prime 2: Echoes for the GameCube in Australia. (OFLC: M15+)
Nintendo released its Nintendo DS (Dual Screen) in Japan, featuring a 67 MHz ARM CPU, a 33 MHz ARM co-processor, 4 MB Mobile RAM, two three-inch LCD screens, stereo speakers, a microphone, and IEEE 802.11 wireless communications. It came with PictoChat and a demo of Metroid Prime: Hunters. The Nintendo DS was the first game system Nintendo released outside Japan before it was released domestically.
Nintendo released the Super Mario 64 DS platform game for the Nintendo DS in Japan. CERO: A (All Ages)
Ubisoft released Prince of Persia: Warrior Within for personal computers the Gamecube, Playstation 2, and Xbox in North America. (ESRB: M)
2005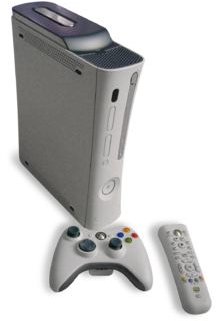 Microsoft launched its Xbox 360 video game console across Europe, featuring an IBM PowerPC CPU with three 3.2 GHz symmetrical cores, a 500 MHz Custom ATI GPU, a 20 GB hard drive, and four controller ports. The system was accompanied by sixteen launch titles, two less than for the North American release. Three hundred thousand units were available for the release, but like with the North American release, units were sold on eBay for more than twice market price as rumors of shortages circulated. Ultimately over six million units would be sold in Europe. Price: 409.99 euros
Universal Pictures released the action film Doom, starring The Rock and based on the video game of the same name, in the U.S. In the film, a squad of marines is sent to investigate a series of strange events at a distant research facility on another planet. There, they find themselves faced with genetically enhanced monsters. The film grossed roughly $15.5 million in its opening weekend. (MPAA Rating: R) Running Time: 1hr 40mins
2006
Federal Distric Judge George Caram Steeh orders the state of Michigan to pay $182,349 in legal fees to the ESA after the state's 2005 video game law which attempted to keep violent games out of the hands of underage buyers was rule unconstitutional in April. In a press release announcing the ruling, Doug Lowenstein of the ESA wrote that, "States that pass laws regulating video game sales might as well just tell voters they have a new way to throw away their tax dollars on wasteful and pointless political exercises that do nothing to improve the quality of life in the state… Our hope is that we can stop this pick pocketing of taxpayers and start working cooperatively, as we have with several states and elected officials, to implement truly effective programs to educate parents to use the tools industry has made available - from ESRB ratings to parental control technologies."
Konami released Elebits for the Wii in Japan. (CERO: A)
Nintendo released its Wii video game console in Japan, featuring a 729 MHz IBM PowerPC Broadway CPU, a 243MHz ATI Hollywood GPU, 512 MB internal Flash Memory, and four controller ports. Price: 25,000 yen
Nintendo released WarioWare: Smooth Moves for the Wii in Japan. (CERO: A)
Nintendo released Wii Sports for the Wii in Japan. (CERO: A)
2007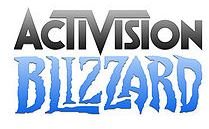 Video game developers Activision (best known for its Call of Duty franchise) and Vivendi Games (best known for World of Warcraft) announced plans to merger into Activision Blizzard in a deal estimated to be worth eighteen billion dollars. Analysts believe the new company may have the potential to wrest the title of world's largest third-party developer from EA Games.