This Day in Video Game History
1981
Sixteen year-old Dan Whitman scored a record 556,886 points playing the classic Atari arcade game Centipede after one hour and five minutes at the 2-Bit Bandit arcade in Evansville, Indiana.
1992
Konami released Castlevania II: Belmont's Revenge for the Game Boy in Europe.
1999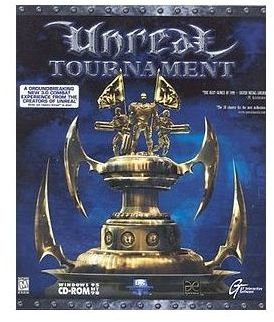 GT Interactive released the popular first-person shooter Unreal Tournament, otherwise known as UT Classic or UT99, for personal computers in the U.S. Its gameplay is essentially the same as its predecessor, Unreal, but it was redesigned to center on its multiplayer mode, which would become critically acclaimed. (ESRB: M)
Sega announced plans to make its DreamCast console the center of a new web strategy that would focus on multiplayer online gaming.
2001
Konami released Jurassic Park III: Island Attack for the Game Boy Advance in the U.S. (ESRB: E)
Koei released the hack and slash game Dynasty Warriors 3 for the PlayStation 2 in North America. (ESRB: T)
2002
Video game developers Square and Enix jointly announced that they would merge to form Square Enix by April 1st.
2004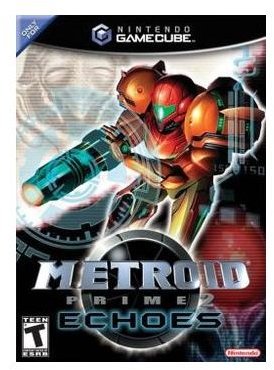 EA Games released the first-person shooter GoldenEye: Rogue Agent, based on the James Bond franchise, for the GameCube, PlayStation 2, and Xbox in North America. (ESRB: T)
Nintendo released the first-person shooter Metroid Prime 2: Echoes for the GameCube in North America. (ESRB: T)
2006
Epic Games announced that its third-person shooter Gears of War had sold over one million copies within two weeks of its release, making it the the fastest-selling Xbox 360 game of all time.
Microsoft unveiled downloadable high definition television episodes and movies available for download through its Xbox Live service on the Xbox 360 video game console. Television episodes in standard definition cost 160 Microsoft Points each, while television episodes in high definition cost 240 Points each. Movies in standard definition cost 320 Points or 480 Points in high definition. Downloaded movies would remain viewable for up to fourteen days or for twenty-four hours after a subscriber initially played each selection. Subscribers could purchase one thousand points for $12.50, making the system the most economical internet source for new movies.
Red Ant Enterprises, the Australian and New Zealand distributor of 505 Games titles, confirmed that the survival horror game Rule of Rose had been canceled in both territories due to the controversy stirred in the media over the game's violence.
2007
As part of the launch of the Philippine National Innovation Strategy at the National Innovation Summit in Makati, it's announced that Philippine President Gloria Macapagal-Arroyo officially debuted he own Second Life avatar. Macapagal-Arroyo hoped that through the gesture of creating an avatar, she would demonstrate herself to be a proponent of change and innovation. The avatar would reside in-game at the IBM's Second Life Innovation Center.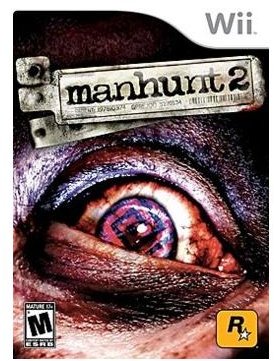 Fred Hasson, the CEO of Tiga, and chartered psychologist Guy Cumberbatch testify in defence of British video game publisher Rockstar before the British Board of Film Classification (BBFC) in support of the survival horror game Manhunt 2, which the board had previously refuse to certify. Hasson told the BBFC Video Appeals Committee that, after playing four levels of the game, he was "surprised at how tame it is compared to some very graphical scenes I've seen in other games which have received certification. I expected it to be a lot worse; I can't believe that this has been singled out as something that is worth banning." Cumberbatch observed during his testimony that, "There's a scatterbrain logic which is applied to videogames – if [people] play, they must be violent… By and large, people who are attracted to media violence tend to be less sensitive and more thick-skinned. Most of these people are nerd characters, they tend to be anoraks… In my own limited experience of playing Manhunt 2, it's fairly sanitized as a work compared with what you might expect in a film."
The Peres Center for Peace announced that it would distribute one hundred thousand copies of the award-winning simulation game "PeaceMaker" to Israelis and Palestinians across the Middle East to mark the occasion of the November 27th Annapolis summit, at which Arab, Israeli, and Palestinian leaders would meet for negotiations. Peacemaker, with was developed as a student project at Carnegie-Mellon University, casts players in the role of either the Israeli Prime Minister or the Palestinian President. The game objective is to "succeed as a leader where others have failed; to experience the joy of bringing peace to the region – or the agony of plunging the Middle East into disaster."
Sony announced that it had sold over one million PSP Slim or "PSP-2000" units in Japan, inside two months of its release.