This Day in Video Game History
1983
Atari began introducing versions of its video games for other video game systems and home computers.
1984
Sig Hartmann, the last remaining executives that had worked under Jack Tramiel, formally resigned from his position as President of Software from Commodore. Several weeks later Hartmann would take a position with Atari, once again working under Tramiel.
1997
Microsoft Game Studios released the Age of Empires real-time strategy game for Windows in the U.S. (ESRB: T)
1998
Nintendo released the F-Zero X racing game for Nintendo 64 in North America. (ESRB: E)
1999
The Atari division of Hasbro Interactive released Pong: The Next Level for the PlayStation game console. (ESRB: E)
Eidos Interactive released Revenant for personal computers in Europe and the U.S. (ESRB: T, PEGI: 16+)
2000
Koei released the Dynasty Warriors 2 hack and slash game for the PlayStation 2 in North America. (ESRB: T)
Namco released the Ridge Racer V racing game for the PlayStation 2 in North America. (ESRB: E)
Nintendo released The Legend of Zelda: Majora's Mask video game for the Nintendo 64 in North America. It was the second 3D game in The Legend of Zelda series and the sixth in total. (ESRB: E)
Rockstar Games released the Midnight Club: Street Racing racing game for the Game Boy Advance and PlayStation 2 in North America. (ESRB: T)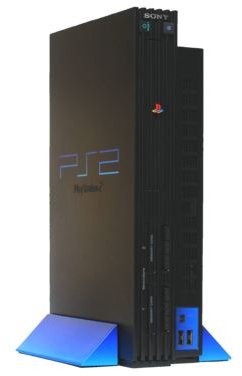 Sony Computer Entertainment released the PlayStation 2 video game console in the United States and Canada. It featured a 294.912MHz processor, a 128-bit Emotion Engine graphics processor, two USB ports, two memory card slots, an i-Link port, and one DualShock2 controller. It was backwards compatible with games released for the original PlayStation, and it included support for CD-ROM, Dolby Digital, DTS, DVD-ROM, and DVD-Video formats. The sixth-generation console would go on to become the best-selling console in history by June of 2008, when it hit the 140 million unit mark; however, it got off to a slow start due to manufacturing delays. During the first Christmas holiday following its release, many consumers excited by Sony's extensive marketing campaign were forced to wait for the new year or to buy their console online at eBay or other auction sites for exorbitant prices. By March 5th, nearly a million units would be sold. Price: $299
Sony Computer Entertainment introduced the puzzle game FantaVision for the PlayStation 2 in the U.S. (ESRB: E)
2001
Activision released the single-player game Spider-Man 2: Enter Electro for the PlayStation in PAL regions.
Unreal Tournament released the X-COM: Enforcer strategy game for Windows in Europe. It's the sixth game in the X-COM series
2004
Atari released the RollerCoaster Tycoon 3 simulation game for personal computers in North America. (ESRB: E)
Empire Interactive announced that its racing game FlatOut had gone Gold.
Enlight announced that American McGee Presents Scrapland for personal computers had gone Gold.
Konami released Neo Contra run and gun game for the PlayStation 2 in North America. (ESRB: M)
Myelin Media announced that its strategy game Immortal Cities: Children of the Nile had gone Gold.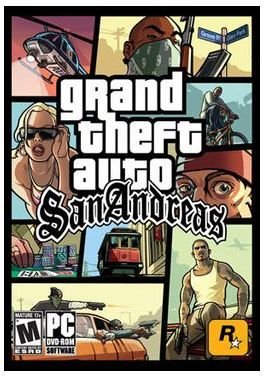 Rockstar Games released Grand Theft Auto: San Andreas for the Playstation 2 in the U.S. It was the third 3D game in the Grand Theft Auto video game series and the fifth game in total. This installment featured nearly two hundred different playable vehicles, which was a vast improvement over the eighty-five vehicles in the game's predecessor, Grand Theft Auto III. Other improvements include the smoother transitions between the game's screens and a far larger game map. (ESRB: M)
Tecmo released the versus fighting game compilation Dead or Alive Ultimate for the Xbox in North America. The compilation included Dead or Alive and Dead or Alive 2, twelve different game modes, fifteen different characters from the series, and bonus content from Dead or Alive 3. (ESRB: M)
2005
Ubisoft released the Brothers in Arms: Earned in Blood tactical first-person shooting game for the PlayStation 2 in the U.S. (ESRB: M)
2006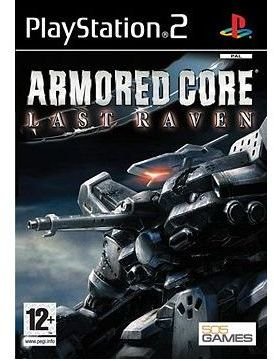 Agetec released the Armored Core: Last Raven third-person shooting game for the PlayStation 2 in Europe. (PEGI: 12+)
Microsoft released the Microsoft Flight Simulator X flight simulator for Windows in North America. (ESRB: E)
Nintendo released the Mario Hoops 3-on-3 basketball game for the Nintendo DS in Australia. (OFLC: PG)
Nintendo released the Clubhouse Games puzzle game for the Nintendo DS in Australia. (OFLC: PG)
Sony Computer Entertainment of America released the ATV Offroad Fury Pro racing game for the PlayStation Portable (PSP) in North America. (ESRB: E)
Ubisoft released the Tom Clancy's Splinter Cell: Double Agent stealth-based game for the GameCube, PlayStation 2, and Xbox in Australia. (OFLC: MA)