Video Games Developed in Canada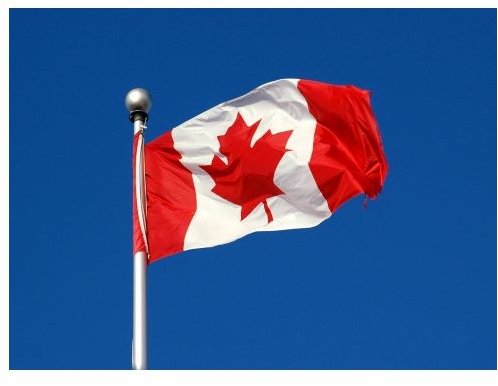 Canada and Games
Canada not only has a legitimate place in the video games industry but is also gradually growing to be one of the leading countries which produce games. In total there are 150 game studios situated all over the country, which are made up of big names like EA, Ubisoft and Eidos. This growth creates new jobs and opportunities (Ubisoft-Montreal boasts 1,800 employees) and Canadian gamers spent about 1 billion dollars, as the turn of the century approached, on game-purchases.
Canadian game studios are strictly focused toward the development of games, not publishing, with numerous independent developers throughout Montreal, Vancouver and Ontario. Some of the games developed you will already have played, though perhaps unaware that they come from Canadian subsidiaries owned by some of the major game studios.
Following on we look at some video games developed in Canada, which you might have played thinking they were developed in the U.S. Read on if you are curious, as it might all lead to your surprise.
Bioware Games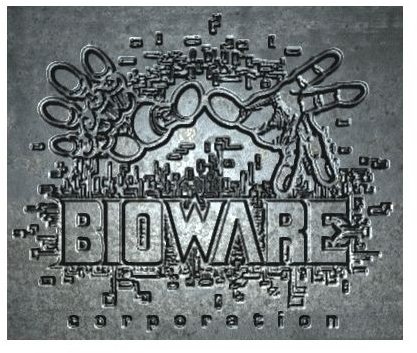 Though Bioware is currently owned by EA, it was founded in Edmonton in 1995 by two physicians, Ray Muzyka and Greg Zeschuk, and now has an office in Montreal as well as various locations throughout the U.S. The company is most notable for RPG titles, continuing their tradition of role playing games since the successful reception of Baldur's Gate.
Bioware developed the Infinity engine, which allowed the creation of isometric-view games like Baldur's Gate and Baldur's Gate 2. Though originally it was an engine destined for an RTS project named Battleground Infinity, the project was turned into the first BG game and proved hugely successful. Bioware went on to create many other successful games like Knights of the Old Republic, Mass Effect, Neverwinter Nights and Dragon Age: Origins.
Prior to the buy-out by EA, Bioware merged with Pandemic studios, originally based in Brisbane and Los Angeles. This lead to EA eventually buying the company out, since Pandemic became part of EA, though Bioware retained its own brand name. All the games were developed in Canada, with some games developed in collaboration with U.S. studios; this was the case for Mass Effect, which used level-scripting, a spawning system and mechanics that were fine-tuned by Demiurge Studios.
Ubisoft Montreal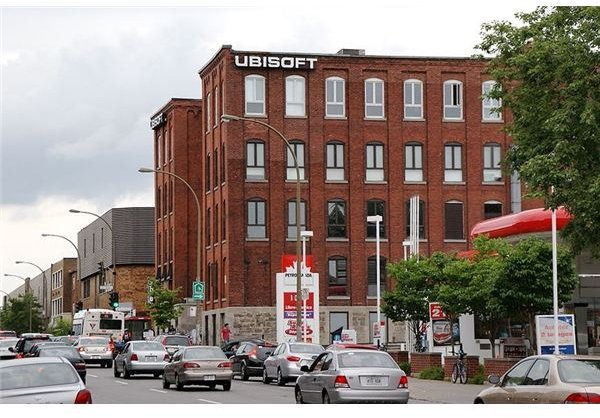 This huge game company, third largest in Europe and fourth largest in the U.S., was originally founded in France by the Guillemot brothers and eventually expanded to include offices all over the world. The earliest branching-out took place with offices in Düsseldorf, Tokyo and Montreal, which is where many successful game franchises have been developed. A large part of video games developed in Canada come from Ubisoft Montreal.
Ubi's catalogue is huge, featuring anything from point-and-click adventures to first-person shooters. Last year the company founded their own film-studio, Ubisoft Motion Pictures in Paris, which has plans on bringing adaptations of games to Film and TV. Jean Julien Baronet admits it is an ambitious project, though one that could prove successful for the company.
The early days of releases by Ubi, for platforms like the C64 and the Commodore Amiga, are not really remembered for memorable titles. With the creation of Ubisoft Montreal games like Far Cry 2/3, Splinter Cell, Assassin's Creed and Prince of Persia with extra eye-candy paved the way for future success.
EA Canada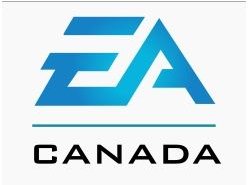 Electronic Arts' history is rich and goes back all the way to the late 80's, a company originally founded by Trip Hawkins who went on to form 3DO and Digital Chocolate. EA has offices all over the world with EA Canada being part of the EA sports brand and EA Montreal mainly famous for Boogie and Army of 2.
EA Canada was originally Distinctive Software, a company which worked closely with the renowned Accolade to publish mainly racing titles and 4d Sports titles. DSI ported many games for home consoles, the most famous perhaps being successful ports of Altered Beast under Unlimited Software, a division of the company. Eventually EA bought the company out, which became the current head-quarters for EA Canada.
The list of games developed by EA Canada includes all the later FIFA titles – since the FIFA 06 franchise is exclusively developed in Canada for publishing by EA Sports – the NBA Live and NHL titles, some of the SSX series for various consoles and the Need for Speed series of games.
Other Notable Companies
Though the ones above pretty much represent the big boys in terms of catalog, there are many other developers which offer no less in terms of quality. Relic, based in Vancouver, brought us Company of Heroes which is a popular RTS, while Digital Extremes, based in London, gave us the Ultima series while taking on some work for Bioshock and Bioshock 2.
Rockstar Vancouver, previously Barking Dog Studios, is perhaps most notable for Bully and its sequel, though the original company also contributed to Valve's release of the Half-life mod Counterstrike. Of course they play some part in the current and future GTA design aspects. Currently RS Vancouver is planning Max Payne 3.
It is worth mentioning Beenox, who are owned by Activision and have various subsidiaries in Canada (Radical Entertainment, DemonWare) though they are mostly known for their ports essentially having begun as a porting-house. Beenox is on the rise, with releases like Guitar Hero Smash Hits becoming quite popular and their latest Spider Man release enjoying good success. Please comment below If you feel some important video games developed in Canada have been omitted.
References