Xbox 360 Kinect Games: Is Hands-Free the Future of Gaming?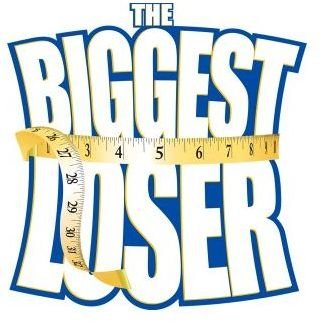 Xbox 360 Kinect Games - Introduction
When Microsoft lifted the lid on Project Natal at E3 in 2009, it hailed the innovative motion controller as the future of gaming, its unique full-body analysis and tracking opening up whole new frontiers for video games to explore. Now renamed Kinect for Xbox 360, does the system look like it has what it takes to change the hardcore gamers minds while enticing the Wii Sports owners over to Microsoft's platform, or has a lack of ambition left it looking like a pale Wii clone? We'll take a look at the launch line-up of Xbox 360 Kinect games for further clues, and highlight the titles that may make Kinect the first thing on your Christmas wishlist.
Fitness Games for Kinect
The full-body motion tracking Kinect employs is a natural fit for fitness and exercise games, so it's unsurprising to see a number of such games amongst the launch titles. Your Shape: Fitness Evolved seems set to take on Wii Fit, featuring tailored workouts, exercise classes, a personal trainer and fitness mini-games. Zumba Fitness, meanwhile, goes for a exercise/dance crossover, with visuals reminiscent of last year's hit Wii game Just Dance. If there is a "killer application" for Kinect that can get it in as many front rooms as possible, it may well be amongst the fitness fans who've grown tired of the balance board and Wiimote.
Stand-Out Game - The Biggest Loser
The combination of Kinect's motion tracking and the massive Biggest Loser license could see THQ's fitness game sell the system to exercise fans everywhere. The Wii version proved a big hit, but the extra power of the Xbox 360 could make your own virtual Bob and Jillian a (low-calorie) recipe for success.
Xbox 360 Kinect Dance Games
Dance video games have been traditionally hamstrung by either requiring dance mats or imprecise handheld controllers, meaning that the required moves rarely resembled anything approaching dancing as we know it. Kinect, though, is a whole other proposition, and, as with the fitness genre, this sort of gaming title could be what breaks Xbox 360 Kinect into the mainstream and makes the system a success. The fact that each Kinect controller can track up to four people without any re-calibration means that its perfect for maintaining the party atmosphere without any annoying fiddling with controllers. Several dance titles are in production for Kinect, and expect to see a whole heap of them out for the Christmas market.
Stand-Out Game - Dance Central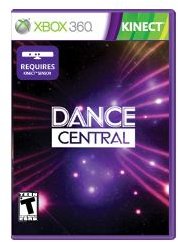 One of the highlights of this years E3 Games Conference, Dance Central looks set to be the first dancing game that replicates the experience of actually, well, dancing. Harmonix are no strangers to making quality music games after the success of Guitar Hero and Rock Band, and hopes are high that this could capture the same share of the holiday market as Just Dance did for the Wii last Christmas. Hopefully this time there will be enough copies available for everyone.
Casual Games on Kinect
There's no doubt after this year's E3 that Microsoft are gunning for the casual market that the Nintendo Wii has opened up so spectacularly over the last four years. Titles like Kinectimals, Kinect Sports and Kinect Adventures seem to almost be Nintendo games accidentally packaged in Xbox 360 cases. With no Wii HD on the immediate horizon, Microsoft are clearly hoping that they can convince this massive new sector of the gaming public to switch to the 360 when they tire of the Wii, but questions remain about whether the casual market will stay interested in video gaming beyond the lifespan of the Wii, and if Microsoft can even get the message out about Kinect to the casual audience.
Stand-Out Game - Kinectimals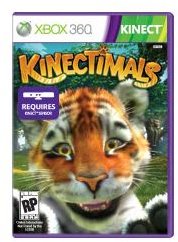 Hoping to do what Nintendogs did for the DS in the early years of its life, Kinectimals is clearly designed to get kids tugging on Mum and Dad's arms in Toys R' Us and saying "I want one of those!" come Christmas time. Adopt one of five animal cubs, train and play with them, teach them commands and enter them into competitions, with the added bonus of motion controlled interaction.
Hardcore Games and Xbox 360 Kinect
At the Kinect (or "Project Natal", as it was then) unveiling at E3 2009, Microsoft was at great pains to emphasize the compatibility of Kinect with its traditional gaming audience and hardcore game titles. This year's presentation, though, skated over the issue. Fable III remains certain to feature Kinect motion controls, possibly for expressions and spells, due to Peter Molyneux's close involvement with the development of Kinect. However, recent Microsoft statement's that Kinect's focus will be solely on the casual market until into 2011 suggest that the rumored Kinect enhancements for Halo Reach and Gears of War 3 may not now happen. One hardcore game definitely being coded with the motion controller in mind is Forza 4 Kinect, due next year. Microsoft, though, have a long way to go in convincing their core market of the virtues of Kinect.
Stand-Out Game - Child of Eden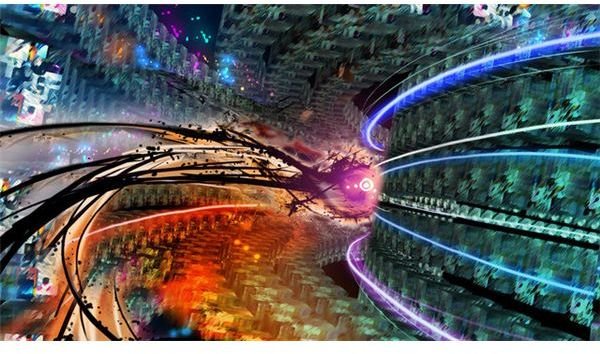 Perhaps the most stunning example yet shown of the possibilities motion control affords to developers determined to create new and unique experiences, Child of Eden wowed audiences at E3. From Rez creator Tetsuya Mizuguchi, Child of Eden is a hybrid rhythm/shooting game with stunning visuals and a pulsating soundtrack. Though also available for Sony's Playstation Move motion controller, it is Xbox 360 Kinect that Child of Eden seems most at home on, as the player literally conducts the game like the leader of an orchestra. Truly original, and the best indication yet of where Kinect could take hardcore gaming.
Conclusion
As the release date of Kinect approaches, Microsoft still have many questions to answer. Now that the initial euphoria of the Project Natal unveil and all that the system promised has passed, Xbox 360 gaming stands at a crossroads. Will Kinect become a device purely aimed at enticing the casual market from the Wii, or will Microsoft find a way to incorporate it into the hardcore games that form so much of the 360's appeal to video gaming fans. Combined with new Xbox 360 Slim, Kinect could help prolong the system well into this decade. Kinect may well be the future of controlling video games, or it may sink under the weight of muddled expectation and poor marketing. Time will tell.