Online Video Game Rentals: Can You Really Get Quality Xbox 360 Game Rentals Online And Love The Game Rentals Service?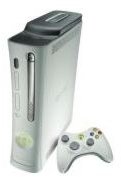 How Do Video Game Rentals Work?
There are a couple of different ways that you can get some decent video game rentals: you can go outside, get in your car, go all the way to the video store, choose from the slim picks they have there, and hope that they have some good game rentals that you actually want to play - OR - you can use one of the many online video game rentals services that are popping up all over the place.
When you use one of the online video game rentals services, you basically pay a flat fee and are able to rent a certain number of games at one time, such as 3 at a time. When you sign up for these online video game rentals services, you pick out different games that you want to rent, and they are placed on your list. You can update this list at any time, so that when you return the video games you had, they will automatically send you out the next video game rentals on your list.
Sounds cool right? Well, let's take a look at some of the major sites that offer Xbox 360 game rentals and check their prices and how they operate when it comes to getting your games out:
GameFly
GameFly is probably one of the online video game rentals services that you're most familiar with for their funny commercials and their ads all over the net. They have one of the largest game rentals selections around, with over 7,000 games to rent. They give you all of the different gaming information you need on an Xbox 360 game to help you determine if it's a game you'll really want to play or not, and give you some pointers if you are having trouble as well. When it comes to Xbox 360 game rentals, you won't be disappointed in their selection. Their games are all organized so user friendly that if you cannot find a game that you want to rent - there's something wrong with you. I'm impressed with their Xbox 360 game rentals selection, and I'm sure you will be too.
Perks: Four major shipping centers placed around the US, rewards program, specialized game information, prepaid postage, "keep" option on games you fall in love with.
Cons: Membership is $22.95 a month, only 2 games out at a time.
GameMine
GameMine is one of the newer online video game rentals services that's popped up, but they offer a lot and are doing really well. Their set up is a bit different, and you can actually customize your membership to how many Xbox 360 game rentals you normally rent and so on. Personally, I like that they have different levels of memberships depending on what you want to spend, how you want to pay for it, and you still get the free shipping, thousands of great Xbox 360 game rentals choices, and basically the same things as the other online video game rentals services offer. Hey, the even offer some old school game rentals, such as GameCubes!
Perks: Thousands of Xbox 360 game rentals, three major shipping centers around the US, free shipping, old school game system games available, 6 different subscription plans available, cheaper than other video game rentals services, PSP movie rentals.
Cons: No "keep" option.
Blockbuster Game Rentals
Everyone knows Blockbuster's name for video rentals, but how about for video game rentals? Their Total Access program offers a great selection of online video game rentals that will give you a bit more when it comes to Xbox 360 game rentals. One of the main things that I like about Blockbuster Total Access video game rentals is that you can either mail them back, or you can head down to your local Blockbuster and exchange it. This means instant video game rentals if you want.
Perks: In-store exchanges, discounted in-store rentals, movies and games on the same rental plan, free shipping, different rental plans for different amounts of rentals, free trial.
Cons: No "keep" option, slow shipping at times.
Online Video Game Rentals
When it comes to Xbox 360 game rentals, there are tons of great services out there to choose from, these are just the top three. While each offers basically the same games, you want to make sure that you choose the one that has the services and costs that you want. Don't get caught up in a commercial that makes you laugh or one with a hot chick in it. Keep the games in mind, man! Any way you go, you'll find the right online video game rentals service for your Xbox 360 game rental needs.