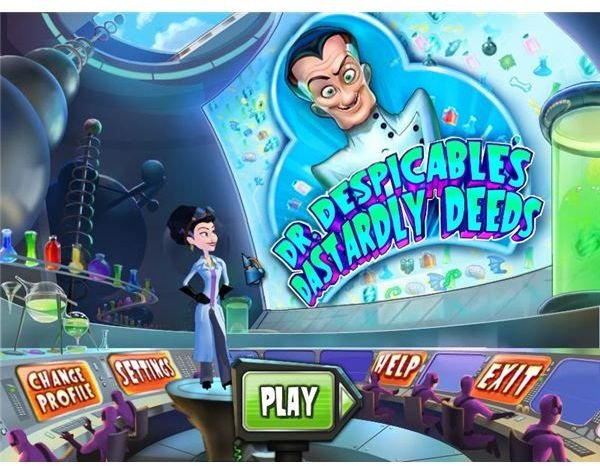 Dr Despicable's Dastardly Deeds
You are in the middle of one of Dr. Despicable's selfish experiments. His plan is to take over the internet and throwing everyone offline so that he can dominate the world, starting with Twitter. You will play the evil role and help him with this dastardly deed. In order to complete his experiments you will have to match three symbols in a row and break the green glass in each column. To try these pc games free on trial click on the following link
Image Credit:PortableGames
Vampire Brides
The princess has a gravely ill father and she must uncover the mystery of his castle before he passes on. There are so many unanswered questions about the different rooms in the castle that the princess was never told as a child. You must help her get through the castle and reveal the mystery of the garden door with the padlock. There will be hidden objects that will get you closer to the answer as you help the princess get inside. To try this game click on the following link.
Hotel Dash
The ever popular Diner Dash series continues with a new venture with Flo and friends. Flo has continued her success as a restaurant entrepreneur in this even more adventurous game, where she will be managing a hotel. She will need to keep the guests happy as they check in and park their luggage in their rooms. Can Flo check guests in and check them out all while making sure they know what attractions are in the area? To try this game click the following link.
Mary Kay Andrews: The Fixer Upper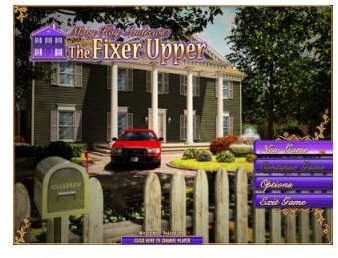 Mary Kay Andrews is on her way to Birdsong to visit her father. She has a mystery to solve along with this nostalgic voyage. Her grandmother grew up in Birdsong, Atlanta and Mary Kay is slowly finding out that she has some family that she has never met before there. Help her uncover the clues starting with her bedroom, where she is packed to leave to help her find her missing relatives. To try this game click on the following link.
Image Credit: ForumEsoft
Big City Adventures New York
Have you been to the big Apple yet? Well you will get a taste once you have played this hidden object game. You will be in the middle of Times Square with a mission to find eight hidden objects that will help you become acquainted with the city better. If you find you are stumped you can click on the gold coin on the lower right hand side of the screen, and it will give you a hint to where one hidden object maybe. It's a big city but if one seeks they shall find. To try this series of pc games free on trial click on the following link.