Download Free Games for PC Online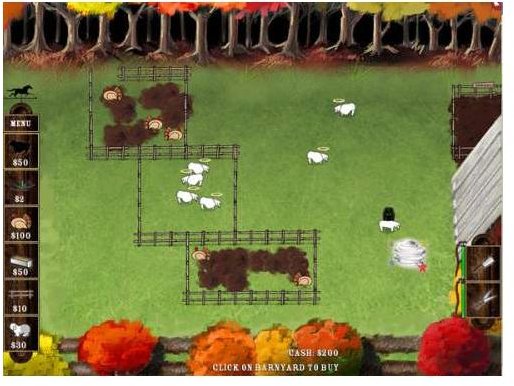 Funky Farm
When you work on a farm you have plenty of responsibilities to keep everything functioning. This is really the case on a farm where everything you do must earn you a living. In funky farm you will have to do just that. There are sheep that you will need to shear to make clothing to sell. You must also make sure the animals are fed so that they stay healthy on your farm so you will have to buy a certain amount of grass for the sheep and mud for the pigs. Every level you must earn a certain amount to stay in the farm business, so keep your eye on that number on the bottom of the screen. To download these free games for PC click on the following link.
Image Credit: SheNews
Free Billards 2008
Let's line up those balls and let see who's boss on the pool scene. This 3d billard game will make you forget about that you are playing at your computer and virtually take you right into a bar where it's you against the computer. You will have to line and set the ball up with the mouse, then proceed to point and click where you would like the ball to go with the angle of the stick. The instructions on the side will let you know which view you can use to your advantage. To download this game click on the following link.
Agent Combat
Going to war is never an easy task but sometimes the enemy makes it hard to avoid. You will be called by your lieutenant to save your homeland from invasion. These enemy troops are out to destroy your base and you must be several steps ahead of their plan. You will be walking from level to level taking these guys out like a mad man on a rampage. Use the arrow keys to walk back and forth as well as to hide behind fortresses. Then use the left mouse button to target your enemies, once they are in sight and fire. To download this game click on the following link.
Scuba Steve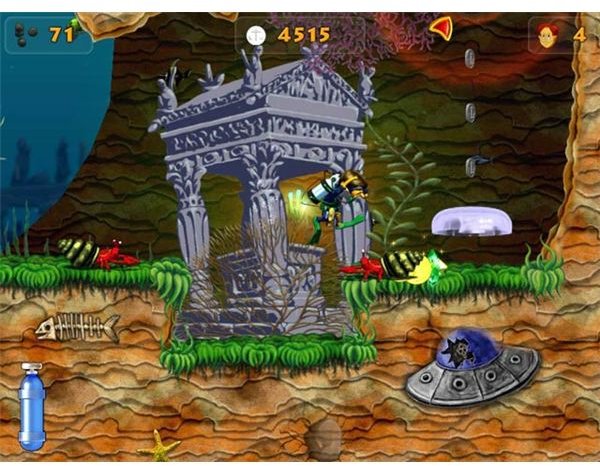 Steve has just inherited his grandfather's house and he is a very nostalgic person. He will need help in this underwater adventure to capture the relic treasures his grandfather has also left him. These prized treasures eliminated enemy pirates one by one and Steve must get them back to restore their power. Join Steve as he swims his way to finding these treasures while things like avoiding things like the hermit crab and jellyfish along the way. Some of these obstacles may actually help Steve get to his ultimate goal. To download this game click on the following link.
Image Credit: FreePickGames
Big Foot 4x4 Challenge
How well can you drive a 4 x 4 truck through several types of terrains? Well here is your chance to find out in this high speed racing game. You will be racing against the clock while running into all the various all the challenges that driving a rig through nature brings. As you guide the vehicle in the direction of the large arrow above, try to avoid driving your car up a tree or diving into a muddy river. It's not easy but if you drive enough, you will get the hang of it. To download this game click on the following link.
Download free games for the pc like the ones above and keep yourself busy for hours. Check back with us for any new updates on pc games online.