Fish Online for Free - Play Free PC Fishing games Online
The World of Online Gaming
The internet today offers many pc games, which can be played online and many of those online games can be played also for free. And if you think this is too good to be true - you are wrong. It is too good ad it is true. Many pc games offer the same if not even better quality than those from the popular game consoles like X-cube, Playstation, Nintendo Wii, etc. Along with games like adventure, action, live simulation, role-playing, strategy, role-playing and so on, there are also lots of sports games available on the internet.
Fishing Online
Quite amusing especially for real anglers is the game of fishing. Fishing is quite popular sport among many in reality, but its very attractive as a pc game as well. Big number of websites offer nowadays free pc fishing games, and people who love the sport can enjoy its virtual versions online. The following websites have fishing games for free: gamespond.net, greatdaygames.com, gamespond.net, candystand.com, king.com, gamesgames.com, freefishinggames.info, bigfishtackle.com, and many more.
Tournament Play
There are many types of games almost identical to the real fishing such as tournament fishing. In this kind of game you can play multi-player or as an individual trying to win against other players. The virtual fishing is a variation of online free pc fishing games available, which is great to play during the winter when fishing is off-season. No matter the kind of game you choose to play you will improve your skills and will entertain yourself. The advancement of the technology allows you to play games online at any time of the day and it is free. Gaming is important factor for anglers. Many games on the internet produce a quite realistic experience. The great graphics and the realistic sound make you feel like you really are in the waters. The "bass fishing" for example is a great game that brings out a real life experience. The game "hooked" is another one that gives a realistic experience of fishing. The graphics in this game are quite realistic and you can feel an adventure when you are playing it.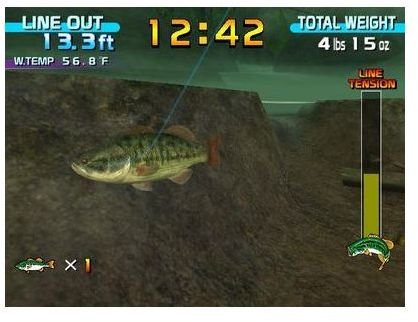 Summary - Try and Enjoy!
Most of the above mentioned websites are offering more than one free pc fishing game, and the variety of these games is quite significant. For a hardcore angler to play a computer game cannot really replace completely the pleasure of the real fishing, but still it gives you some sort of consolation and pleasure at the same time. Free pc fishing games are great fun not only for the anglers. I am pretty certain that everyone who ever tried them will start loving those games. It is the same as the real fishing - many people say they do not like it only because they have never tried it and do not know what it is all about. But once one has tried the fishing, there is no way back.