The Ever-Not-So-Elusive Free PC Games Demos
Like many things that are wanted on the internet, free PC games demos have been scattered about the web in such a way that looking for them can not only be more of a hassle than they have any excuse to be, but potentially dangerous to those who aren't quite net-savvy enough to spot a virus-ridden webpage. Fortunately there are still plenty of legitimate and well-known sites that host game demos with prices ranging from "free" to "free membership required". This article provides some of the first places you should run to when you get word that a new demo has just hit the market (provided you hadn't already gotten said info from said websites).
Gamespot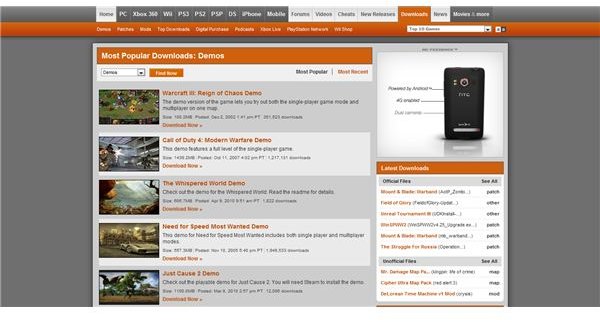 Gamespot is a gargantuan website that specializes in upcoming game coverage and reviews. While specific demos can be located by visiting their game's page and checking its downloads, the site also contains a section devoted to free PC games demos so those who simply want to browse for something new to play are also sated. The site requires a free membership to download.
Fileplanet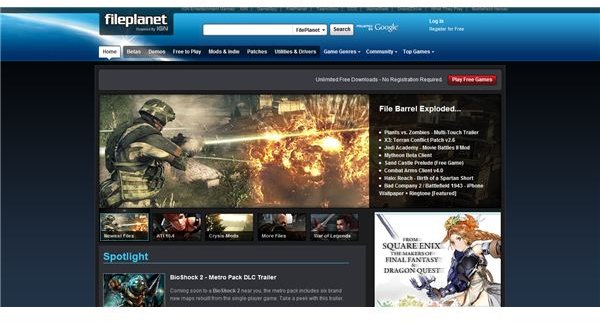 Fileplanet will not only get you the latest in free PC games demos, but into betas for upcoming games as well. While Fileplanet doesn't require a membership to download anything it certainly prefers its customers with paid subscriptions, providing them exclusive betas, faster download times, and, perhaps most significantly, no waiting lines. Yes, those who don't want to pay at least $3.95 a month are placed in an invisible line to get their downloads when the servers are busy. However, if you don't mind the slightly inferior treatment or have a few bucks a month to blow, Fileplanet is an excellent resource for demo and beta downloads.
Steam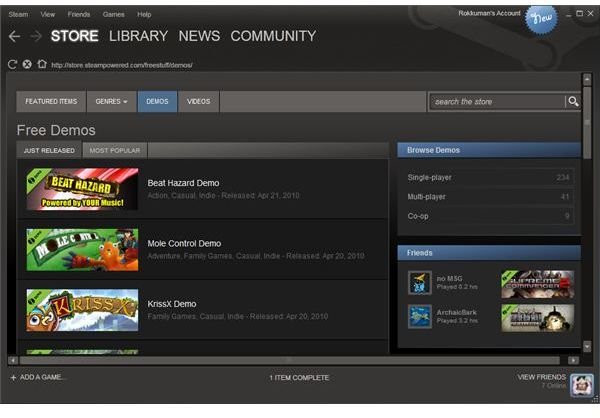 Steam is a digital distribution platform created by Valve. Unlike the other options, it (though it has a homepage) is not a website, but a free downloadable application. After creating an account, you're given access to the Steam store which contains plenty of demos (with an exclusive beta every now and then) that can be easily downloaded and installed through Steam. The Steam store doesn't have near the selection of most of the larger websites, but it contains a fair amount of exclusive demos you won't find on other sites (namely, Valve games).
The Game Hippo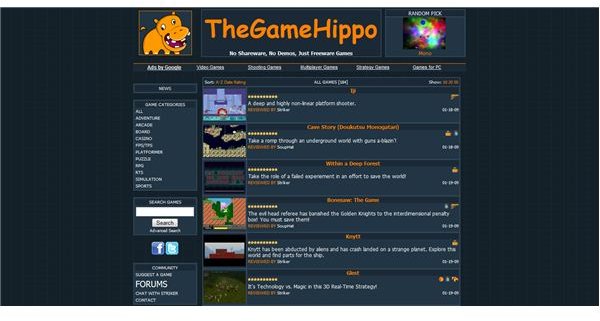 If you're in the mood for something a little ways from the mainstream, The Game Hippo is a very interesting site featuring not only demos, but full games. The Game Hippo caters to independently developed games, so you won't come here hoping to find Crysis 2 free for download. However, lack of exposure is in no way indicative of lack of quality, and no matter who you are there's bound to be something among the thousands of games hosted here that'll hook you right in.
Conclusions regarding Free PC Games Demos
If you're looking for something to try out, sticking these pages in your bookmarks should do more than enough to remedy that. If these sites don't cover all the bases and you still find yourself searching for a particular game demo, you may have luck on another site, but there's also a chance that such a demo doesn't exist.