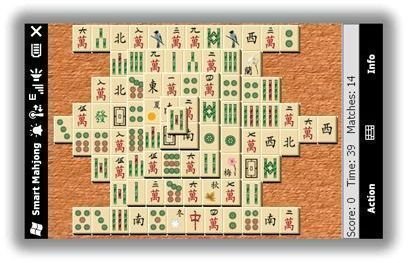 Find free games for Pocket PC
If you want to engage yourself in Chinese culture. Smart Mahjongg is an engaging board game for you. It uses touchscreen technology, and your goal is to remove 144 tiles from the board. There are several different tile sets to choose from as well as layouts, autoplay, hints and shuffle remaining tiles, statistics and screen rotation and zoom. If you are multilingual, you will enjoy playing with this feature as well. Download and Play Now.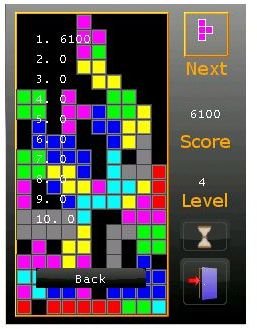 Touchtris is a great tetris game moved by the fingers. Controls; Move your finger right to move a block left, move the finger down to rotate the block and move the finger up to move the block up. It's totally finger controlled and oriented, which explains the name Touchtris. Download and Play Now.
The Pocket Bricks is a clone of the old Tetris game. It has nice sound and graphics, similar to Tetris. It's a very small file, depending on the platform, which will allow it to load quickly on your pocket pda or pc. Download and Play Now.
If you like the game solitaire, you will love Patiences. It combines three solitaire games into one, FreeCell, Klondike, and Spider. All of these games have the drag and drop interface, which contain the statistics of played games and you are free to customize it. Every play has a number assigned to it, which allows for you to go back to the same game, anytime you want. This tiny game is sized to a 9x9 board, which you must fill with colored balls in alignment with the lines of the same color. You do this by moving the pieces on the board, and aligning multiple balls in the vertical, horizontal or diagonal row, which will make them dissolve and you gain score points. Download and Play Now.
More Pocket PC Free Games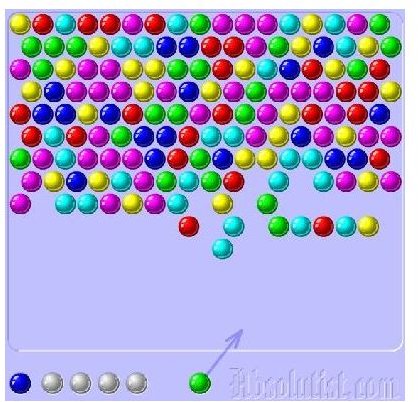 Bubble Shooter has been known for online gamers everywhere to be very addictive ! The rules for this game are very simple. Your goal is to explode any bubbles, before they take over the game board. You gain points after each successful shot, otherwise more bubbles will populate on the board, so try to be quick. This game is available for all ages, from little kids to adults. Test your bubble shooting skills! Download and Play Now.
Are you up for the challenge that Trivia machine has to offer? If you are a gameshow buff, then you will enjoy this challenge of more than 7,000 questions, that cover everything in categories ranging from, science, music, literature, geography, science, and movies. The questions are never the same, so you have to be quick and rack up the the points, as you answer new and mysterious questions that will take you to the next level. Download and Play Now.
It's time to prepare the billards with Pool House. This pocket pc game is set up with games like American Pyramid, 8 ball, 9 ball, call shot and other. Make yourself feel like an actual real pool club, and perform the angled or spinned cue strokes that will allow you outperform any player.Pool House is the ultimate billiards game: snooker, 8-ball, 9-ball, Russian, American Pyramid, one pocket pool, call shot games and other kinds! A precise and robust physical model, makes you feel like you are playing at real life pool club! You can make angled or spinned cue strokes to perform complex combination shots. Download this billiards game pack for free and arrange a real pool championship, in your house! Download and Play Now.
Sources Cited: