Free Pc War Games to Download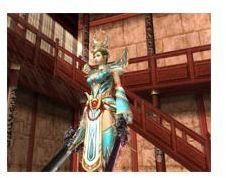 Downloadable Free PC War Games
The following free pc war games are meant to be downloaded and played right away, so pick your battle and challenge yourself with one or more of these exciting titles.
Dragonsky
Dragonsky is a free action game, with lots of features that will engage and excite you. Picture crafting, bounty hunting, and large ongoing battling. This game has excellently rendered enviorments, and enticing 3D graphics. Download and Play Now !
Get ready for a strategy game, where you use various gems with different powers to guard you against any obstacles. Watch out because this game can be dangerously addictive. Download and Play Now !
Gates of Andaron
Become the hero who must uncover the truth, and bring an end to the war. Three enemy kingdoms are fighting for control on the continent of Iberia. This war has gone too far, it's been going on for a millennia ! The war is between Gor, Valorian and Derion, each of these three nations has it's own unique history, and this is where it gets interesting. You can write your own history! The key which will conclude this war is concealed in the history, which has been long lost. You must find the truth and save Iberia. These and many other countless exciting stories are waiting for your arrival. Remember not to trust what seems to be reality, and each chapter conceals astounding twists and secrets. Download and Play Now !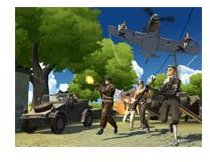 Battlefield Heroes
With Battlefield Heroes, you can customize and fight your own unique war hero, then prepare them for battle against other online players of your skill level. Why not use your talents to destroy the villains and save your friends. Download and Play Now !
WolfTeam:
Are you ready for a fast paced 3D experience, that will give you and other gamers the ability to change between playing as a Human or as a Werewolf? I'm not sure if you were ready for that one ! Humans have a pre determined arrangement of weapons, that are available at their disposal, which gives them an advantage from a distance. Whose faster humans or wolves? Download and Play Now !
Crossfire:
This has five engaging game modes, which will always leave you as first person military officer, who transforms into multiple roles. Enjoy transforming into a Ghost, as one of the multiple disguises. Download and Play Now !
Twelve Sky:
Dive right into a martial arts based multi player role playing game, with Twelve Sky. The location of the game, takes place in ancient China, where gamers are in the midst of an conflict amongst warring fanctions. It's time for you to choose the side you want to be on, for quest and not to mention honor and power. Put an end to an ongoing battle to preserve holy relics, that will either be for or against you. Download and Play Now !
Myth War: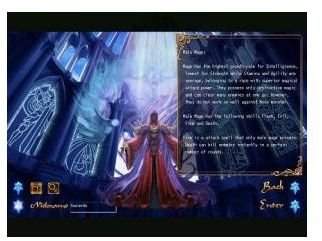 Myth War Online is the only 2D hand painted game of it's time, which stands out from the rest. It combines the powerful element of single player gaming, with multiple game player abilities. Hone over 200 skills sets, with this game on multiple levels ! Instead of the same war scenarios, you can challenge your mind by playing scientific and political mind games to acquire power and be a hundred steps ahead of your enemies. This game is definitely a hit on the war game scene. Download and Play Now !
Sources Cited: