Reviews - The Best Free Flash Games Online

U Got Games
is regularly updated with dozens of new free Flash games. The website has both older and more modern games to offer, and does not require users to register for an account or download any files. Games such as Extreme Trucks 2, which is a racing game with monster trucks, can be played in a Web browser. One of the other choices is Roly Poly Cannon, which allows players to use their keyboards to blow up roly-poly bugs onscreen. A downside to U Got Games is there are five to 15 second delays starting the actual free Flash games due to the commercials shown on the website. However, since there is a wide selection of free gaming the modest inconvenience is worth it.
Free Flash Games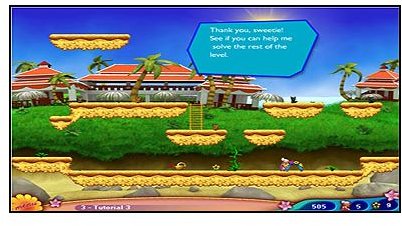 Free Flash Games offers more than 600 choices for players, making this one of the most comprehensive free gaming websites on the Internet. It appears most of the games are actually external links to publishers like ArcadeTown. However, the Free Flash Games website is still a great resource for those wanting to avoid downloads and site registrations while still having a plethora of gaming choices. There are brief advertising delays and some games can also be downloaded for those who want a more permanent program on their computer. One of the most unique choices is Granny in Paradise, where a "Super Granny" is looking to save her cats. Those seeking a more life-or-death adventure might want to try Mystery Case Files, where the object is to solve crimes and become a Master Detective.
Free Games 4 All

Free Games 4 All has a wide selection of free Flash games. The games can be played in full screen mode from a Web browser, and do not require any registration or downloads. In addition, there is no advertising to sit through to enjoy gaming. Bloggers and other social media buffs also have the option to cut and paste a code to promote their favorite among free Flash games offered at Free Games 4 All. Gamers can choose from light-hearted Flash options like My Head, which is a race to cut people's hair in a barber shop in a good but still quick manner. There are also more edgy free Flash games like Shoot 'Em, where the object is to shoot and destroy a head that has the aim of sucking human blood.