Free Online Fighting Games for Nonstop Fun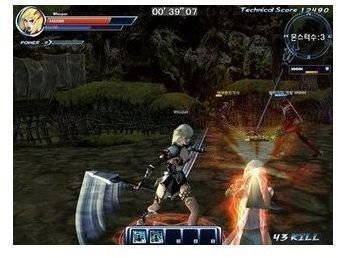 Overview
Online game fans are going crazy over free online fighting games, especially when the games speak highly of technology, gameplay, sound effects and skill systems. Games with multiplayer options get more rave reviews and popularity among online game lovers. Following are some of the most interesting online fighting games that are available to you absolutely free. Which means more game, more fun.
Toribash (4 out of 5)
The turn-based fighting game of Toribash makes you the king of the game as you design the moves. You fight the opponent and gain points for inflicting damage. It is a very innovative and open-ended kick boxing game. You can relax, contract or extend around each joint. There are no set moves, thus leaving plenty of room for your own playing strategy to develop.
Rakion (3 out of 5)
Rakion is a 3D fantasy game that includes amazing sword battles. You can choose a character of your own from among the five classes. There are options left for you to join rooms with various other players. The gameplay revolves around developing strategic battle plans. The graphics are great and providing a wonderful battle experience altogether.
Rumble Fighter (4 out of 5)
For those who love to play animated 3D graphics games, here's a winner. Rumble Fighter allows a maximum of 8 players to get involved in the battle with this multiplayer action game. There are several stages and game modes to copmlete and earn points from. It also includes combo attacks as well as counterattacks. One of the most interesting skills in the game is its ExoCore system through which the player can transform and morph himself, granting a truly varied gaming expreience.
Splash Fighters (4 out of 5)
Another 3D game with amazing fighting action and impressive graphics. The game features 8 classes from which to choose a character. Splash Fighters contains several maps through which the battle fields are reached, and you can fight alone or against other players. Even though the action game offers a very basic control system to players, they can be satisfied with the numerous game modes and items.
Infinity (4 out of 5)
Infinity is one of the most interesting warrior zones in multiplayer online game. You can enter the fighting zone with your favorite warrior. Players can guide their guards against other players or even play side-by-side with their friends. The warriors that you get to choose are customizable, so the bottom line is you get something of an action RPG. The gameplay is superb and the graphics quite nice.
Screenshots