Where to Get the Best Free RPG's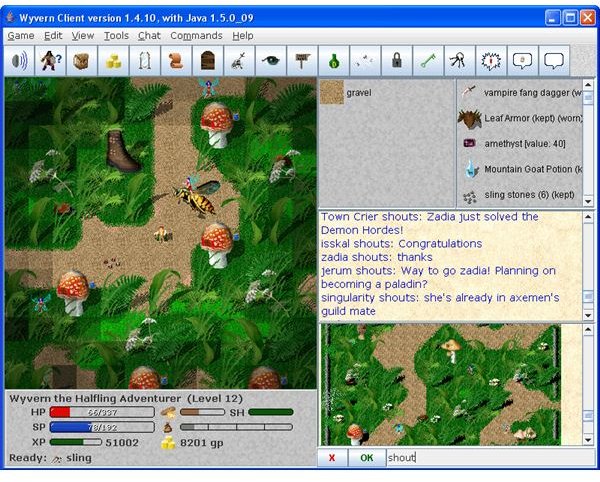 If you game on your PC then you know that one of the most annoying things is the cost of games. PC games are less frequently discounted and harder to trade in then console counterparts. What is a PC gamer on a budget to do? A smart gamer turns to freebies. Not trials or casual games, but real full length free games. That's why today we are going to take a look at some of the best free online RPG's.
Wyvern
This game seems to be strongly infulenced by both D&D and old school electronic RPGs. The graphics are intentionally retro, but that does not stop the game from being a lot of fun. You have the choice to either play solo or hook up with groups of friends. You may spend a lot of time with the text commands searching for traps, but all in all you will not be bothered by this. The game has a wide range of vehicles that you can use to speed up travel. It also comes with a wide variety of traps (web, pit, rock, bear, arrow, etc…) as well as hidden areas. The pen and paper aspect is played up by the players' alignment (varying levels of good or evil) and skill based combat systems. A strong magic system also comes with this game, which is a bonus if you prefer casting to hacking. It is worth knowing that areas reset after a while. This means that if you want to tackle a dunegon that has already been cleared out, you only have to wait about half an hour.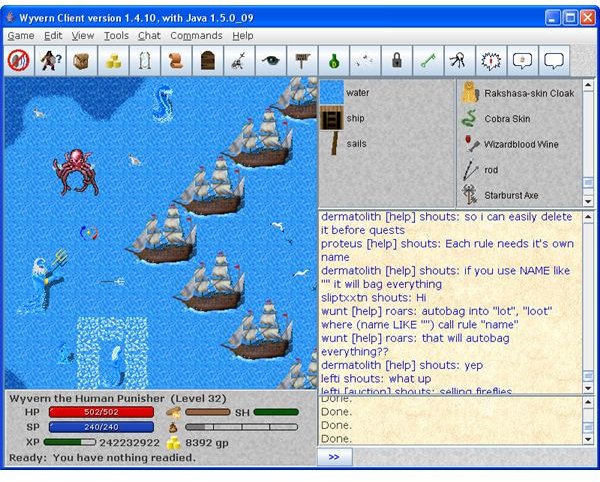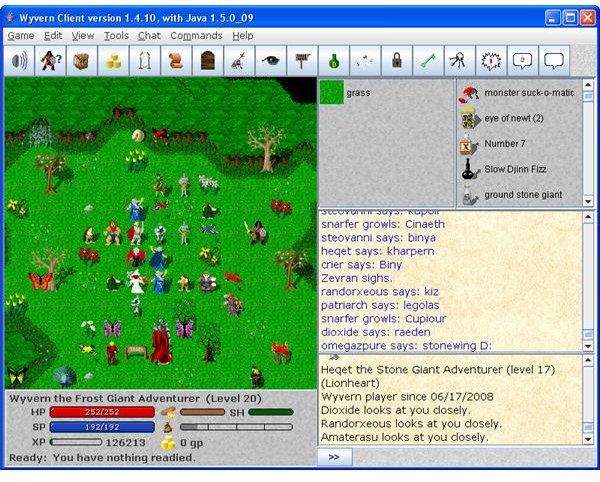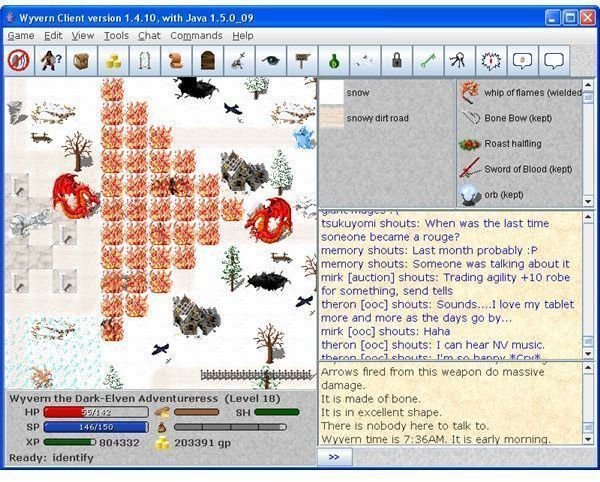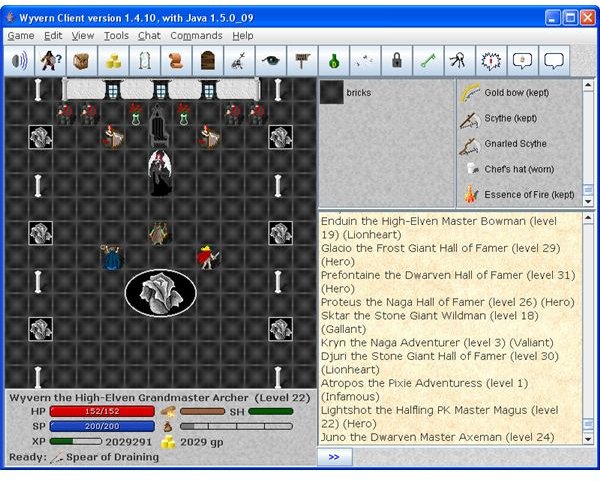 Terraworld Online
Terraworld Online is an RPG with a sense of humor. The game features several built in quests and if you happen to be a gifted writer you may just find that one of your original scripts makes it's way into the game as they are open to submissions. You have the choice of making a custom character. While you are limited to three basic classes: a fighter, a ranger or a mage; but you will find that playing with the statistics will make up for any class based failings. The graphics are passable and definitely in the anime style. If you enjoy Chibis this is the game for you. Just be aware that it has a heavy amount of skill management.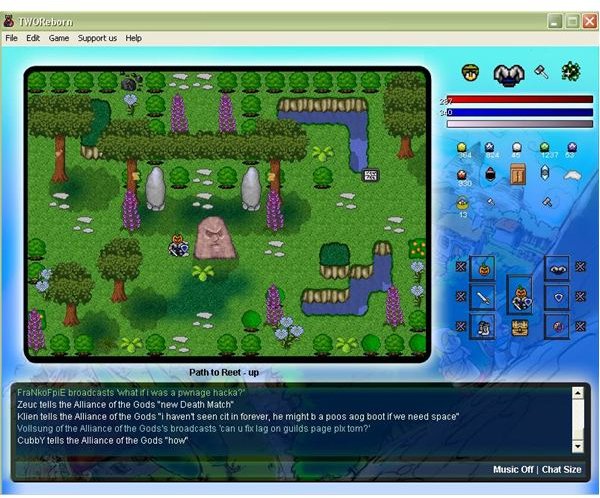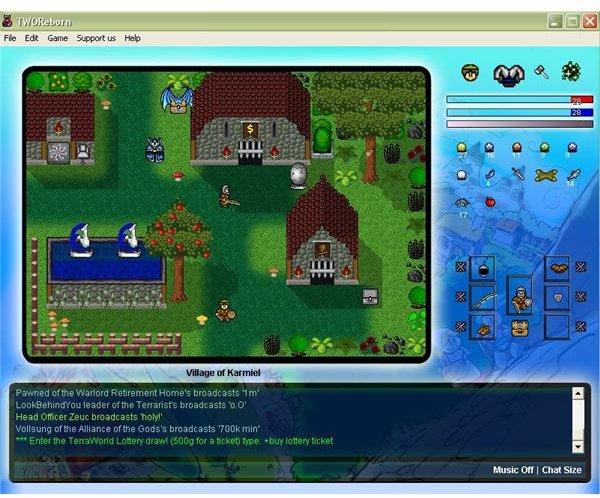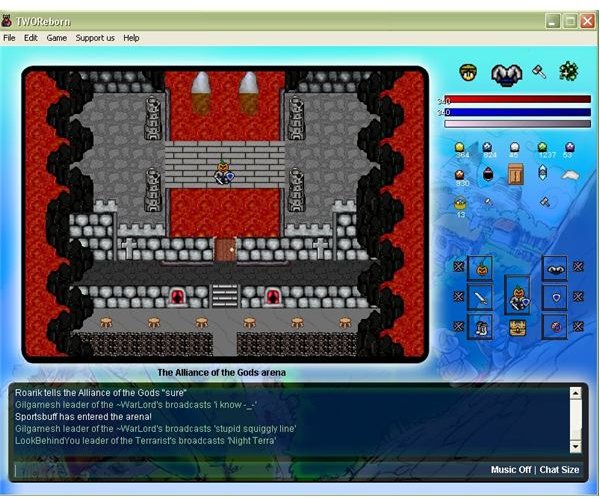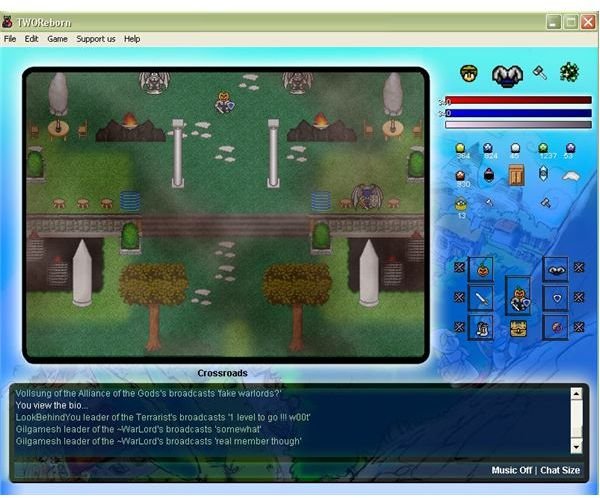 AdventureQuest
AdventureQuest is one of those games that is a stands out in the world of free RPG's. The game visuals are high quality. Once again this game is in an anime style.The game comes with a wide range of classes and areas. Since the game is in constant development you can enjoy the fact that each and every time you go to the game there is something new to discover. This company also makes games like Dragon Fable and MechQuest, which are also free.
Robowars
Robowars is a game for all Mech fans. You have a great deal of latitude on creating your custom robot. The controls are based around a simple language. Do not worry, it will not take you long to learn. Combat is a heavy focus, so if you are in search of a stress reliever, then Robowars is the game for you. Nothing is more relaxing then beating up an enemy.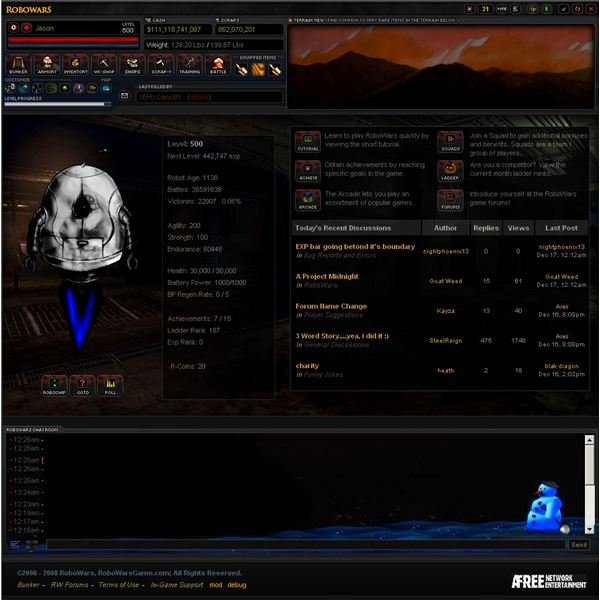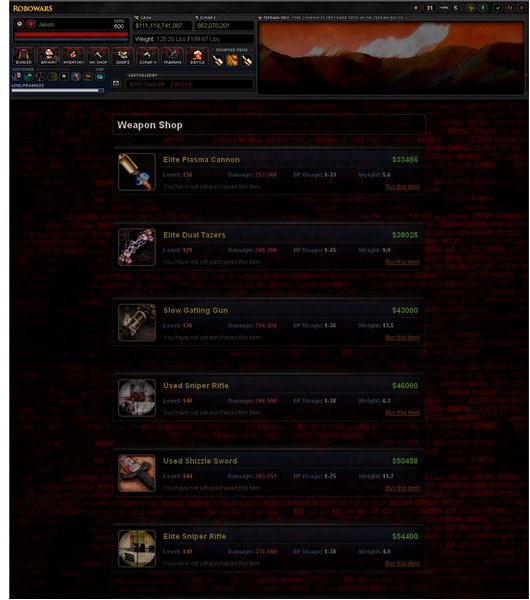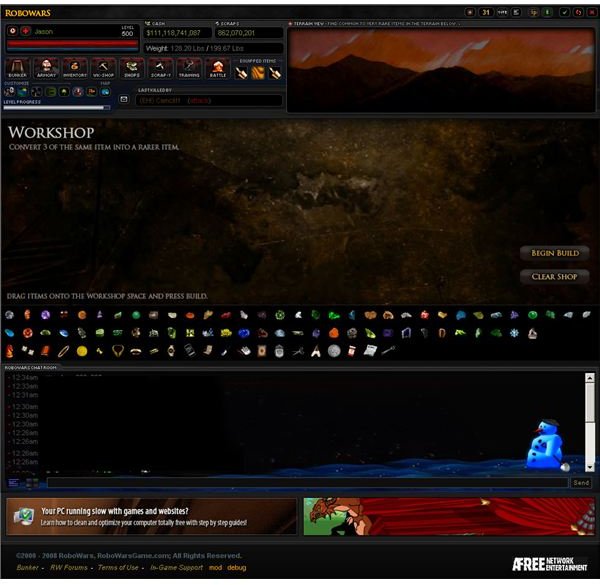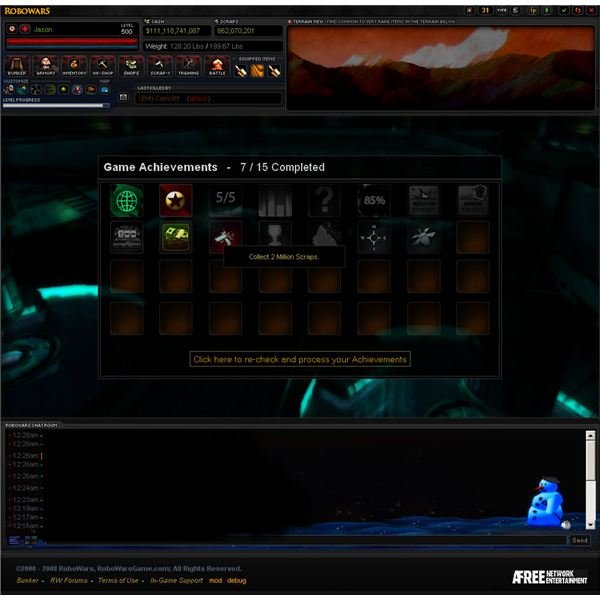 The Mafia Boss
If you are more interested in building a crime empire then you are in casting spells then The Mafia Boss is your game. You have to earn your promotions in order to become the don of the family. A lot of your success in this game will hinge on the people in your family group and the items that you have. Be ready to manage your items carefully. You will find a selection of guns here to rival Resident Evil. You do have to shell out cash for some advanced features, but starting out is free.
Monster Master
Monster Master is a card based RPG. The game is heavily based on Magic: The Gathering. If you have not played Magic you may have seen something similar on Yu-Gi-Oh. You play against the computer, and you have the ability to customize the strength of the decks. If you want you can also customize a deck, but this will take some serious time. If you are just looking to pop on for a quick fix use a standard deck.
Now you have some options, and probably at least a month of free gaming. You don't even have to explain that pesky charge on your credit card. Enjoy your free games!
Download Disclaimer
Neither this site, nor the author of this piece can be held responsible for what happens when you download. Any file has the potential to be dangerous or harmful to your computer. It is your responsibility to check the integrity of files before you download. It is also a good idea to complete regular virus scans on your computer.