Where to Download Free 3rd Edition D&D Character Sheets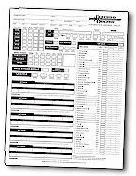 Dungeons & Dragons 3rd Edition
It was a pretty big deal back in the late 1990's when the 3rd Edition of Dungeons & Dragons rolled out. The main reason being that 2nd Edition AD&D (Advanced Dungeons & Dragons) had been in place for so many years. Since then, we've seen a D&D 3.5 and now are up to a 4th Edition D&D. Because many gamers can't or simply won't buy a whole new set of books for each new addition, a great many people are still playing with the 3rd Edition set of D&D rules. In this article, we'll look into places where you can find 3rd Edition D&D character sheets as well as 3.5 Edition D&D character sheets for your next role playing game session.
Official 3rd Edition and 3.5 Edition D&D Character Sheets
The best place to get official 3rd Edition D&D character sheets is directly from the publisher, Wizards of the Coast. On their site, they provide free downloads of character sheets for both 3rd Edition, 3.5 Edition, and 4th Edition D&D. To get the sheets from their site, go to the following link:
In addition to the generic blank sheet, Wizards of the Coast provides a variety of specialized character sheets for the various realms and worlds found in the Dungeons & Dragons setting. They have character sheets for Eberron and from the Tome of Magic, as well as character sheets based on the Psionicist Handbook and the series of books based on each class. These custom character sheets are perfect for those gamers who like to play the special classes and are tired of having to adapt the generic D&D character sheet to fit their needs.
If you are so inclined, you can actually buy some nicely printed official D&D character sheets from Wizards of the Cast, but most gamers rate them poorly and it's really a waste of money when you can download them for free.
Third Party D&D Character Sheets and Generators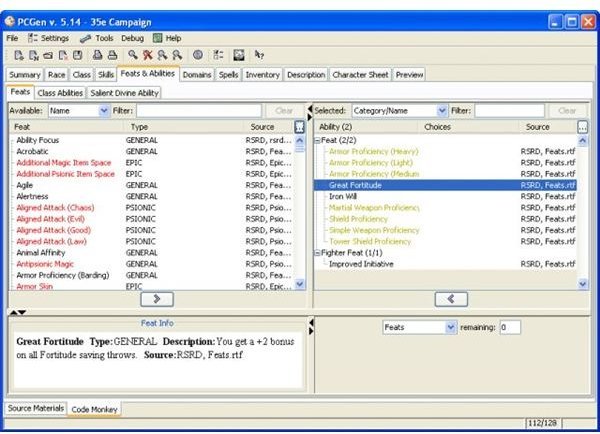 Thanks to the internet bringing gamers together all over the world, there are some great free resources for D&D gamers on the web. Here are some of the best ones for building D&D characters. These are all custom-made and not officially endorsed by the publisher.
In case you can't get your friends together for a night of gaming, be sure to check out this list of some of the best D&D computer games.