Best Sites For D&D PDF Downloads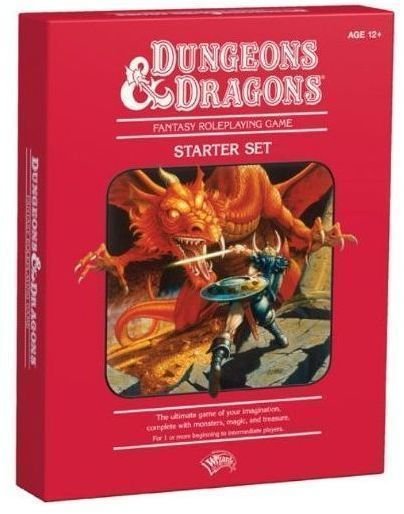 Dungeons & Dragons, Books and PDFs
Dungeons & Dragons – commonly and affectionately referred to as D&D – is a fantasy role playing game that has been with us now for well over 30 years, since its publication in 1974.
An influential game that gave gamers the chance to play characters for the first time, Dungeons and Dragons is still popular to this day; in a world of videogame RPGs (see our selection of D&D games for Windows) and MMORPGs (D&D online is now free), hardcore D&D gamers still love the social aspect gathering around a table to play.
To play Dungeons & Dragons, you will need the core rules and the players handbook, not to mention various sheets, d20 die and for the best experience, figurines. The books themselves are the key part – they currently range from $20-$60 on Amazon and are vital to setting up a game. A pencil is also recommended.
While D&D gamers usually play in person, they haven't ignored modern technology – there are many places online where you can download original adventures, player sheets and more in PDF format.
Finding Legal D&D PDF Downloads
Before we point you in the direction of these resources, a word of warning – don't just go Googling for Dungeons & Dragons PDFs and downloading without giving the sites you find some consideration.
The majority of websites listed in any search engine results page are for upload/download sites, (online storage repositories) or for torrent sites. It is a fair bet that the majority of these links are to copyright-infringed copies of the core rules and other key D&D books.
We would strongly advise that you avoid these websites; not least for the potential harm they can do to your PC but also for the damage downloading this content can do to the traditional RPG industry. In 2009, D&D publishers Wizards of the Coast took the step of withdrawing all PDF versions of their publications from sale in order to stem piracy of their content.
Instead, buy the books, learn the game, and then enjoy the pro and fan-made D&D PDF downloads listed below, designed to be shared online to the benefit of all gamers.
Resources for Legal D&D PDF Downloads
There are plenty of legal, free D&D PDF downloads online – these are PDFs made by fans for fans to use, such as player sheets and adventure sheets.
Your first port of call should be www.dungeonmastering.com where you will find a massive choice of adventures on their "Free Resources for Dungeon Masters" page.
Similarly, www.crystalkeep.com has a vast index of rules for D&D and other d20 system games, so make this your second destination.
Next, head on over to www.dragonsfoot.org where you will find a selection of D&D character sheets and a "house rules" sheet. All useful stuff, and free!
www.adnddownloads.com also has a collection of free D&D sheets in PDF format; these are listed according to the game edition, and are split into character sheet and spell sheet categories.
Finally www.dndadventure.com is another good resource for legal and free D&D PDF downloads, featuring some Excel spreadsheet character generators!