Play Dreamcast Games On PC With Dreamcast Emulators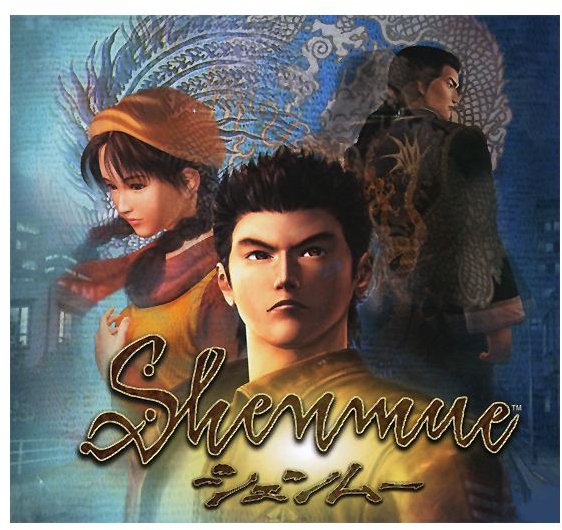 Introduction - Play Dreamcast Games on PC with Dreamcast Emulators
For many gaming enthusiasts, the Sega Dreamcast holds a special place in their heart. Sega's final foray into the home video game console market may have been cut short while in its prime, but the Dreamcast managed to bring many influential innovations to the console market as well as a library of top-notch games and corking arcade conversions. If your Dreamcast iself is beginning to feel its age, this article will show how to breathe new life into your collection by using Dreamcast emulators to play Dreamcast games on PC, and attempts to answer the question: which is the best Dreamcast emulator?
Chankast - The First PC Dreamcast Emulator
The Sega Dreamcast's short lifespan was already over before the first steps to emulate the system began in 2004. Chankast was the first attempt to emulate the Dreamcast in PC software form. Released for Windows XP and above, Chankast surprised many by being a fairly capable emulator straight out of the blocks. Unfortunately, development ended after the release of the 0.25 Alpha version of Chankast and has never been picked back up again. However, there remains a fairly popular emulation scene around Chankast, with lots of tips, utilities and solutions available on the Web. Compatibility with commercial Dreamcast titles is surprisingly high, although you may encounter occasional crashes and sound bugs. Classic games such as Skies Of Arcadia and Shenmue
work well with this emulator.
Chankst remains a good port of call for those people first getting into PC Dreamcast emulation on Windows, not least because there are so many support and advice threads available to search on emulation forums. It should be noted that Chankast requires a copy of the original Sega Dreamcast BIOS to function, which can only legally be obtained by dumping the file from your own original Dreamcast hardware.
NullDC - The Dreamcast Emulator that went Missing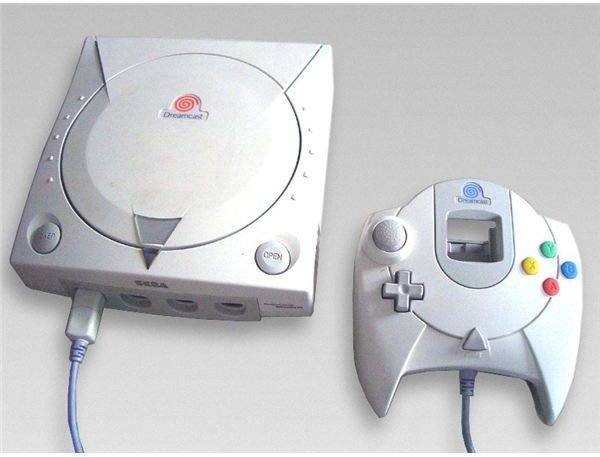 NullDC was a Dreamcast emulator that got off to a very promising start, not least because not only did it set out to emulate the Dreamcast but also Sega's classic NAOMI arcade systems that shared technology with the home console. The first version of NullDC was released on the slightly disturbing date of 1 April 2007, and several further releases appeared over the course of the next year, adding features and fixing various bugs. Unfortunately, everything went quiet on the NullDC front until 2010, when the original programmers of this emulator announced they were releasing the code as open-source software. Hopefully this event will lead to renewed development on the emulator from the PC emulation community, and NullDC may yet have a long life ahead of it.
NullDC was designed around a plugin-based architecture, making adding or replacing emulation features a simpler process. From its first release it featured the highest compatibility of any Dreamcast emulator to date, as well as later versions adding additional features such as Dreamcast Visual Memory Unit support. Unfortunately, the final version released by the original coders had removed gamepad support due to issues, although if the emulation community does resurrect NullDC, such problems will probably be rapidly addressed. Like Chankast, NullDC requires a copy of the original Dreamcast BIOS.
Lxdream - A Promising New PC Dreamcast Emulator
Still being actively developed by its original coder, Lxdream looks to be the future for Dreamcast emulation on the personal computer. The great feature of this emulator is that it is being simultaneously released on the Mac and Linux platforms as well as Windows, widening the group of people who can enjoy Dreamcast emulators. Compatibility is improving with each new release, although as always with emulating a console on the PC, you should expect some issues such as slow-down and graphical corruptions.
With new features such as CD-ROM emulation and BIOS-less booting in the immediate pipeline, Lxdream is certainly a Dreamcast emulator to keep close tabs on in the future, especially for those on Mac and Linux.
Conclusion - Which Is The Best Dreamcast Emulator?
As is so often the case with emulating more recent home video game consoles, the answer to which is the best Dreamcast emulator is not clear-cut. Each of Chankast, NullDC and Lxdream have their issues as well as some areas where the emulation may work better than in the other two. Study the available compatibility lists for each of these PC Dreamcast emulators, look for the games you want to play and how each emulation performs for that title and mix and match between emulators depending on their performance per title. Dreamcast emulation is surprisingly well-advanced, but still has some issues to sort out. However, many of the outstanding games that mad the Dreamcast's reputation can be emulated to a highly playable degree, and if you never had the pleasure of playing the Sega Dreamcast the first time round, you're in for a gaming treat.