Learn What's Inside Dragon Age: Origins, Ultimate Edition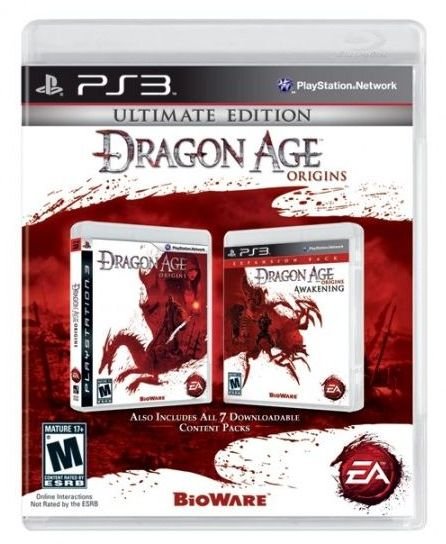 When Dragon Age: Origins first released in 2009, it contained the main game quest plus a few downloadable content packs that were available at a small price to add side quests to the game. Later on, a large expansion pack called Awakening was added. A grand total of nine content packs were eventually released. If you were to buy the Awakening expansion pack and all nine content packs to add to the game, you would have spent well over $100, and that's on top of whatever you paid for the main Dragon Age: Origins game. Now you can get the complete package for what the original game cost last year. Amazon.com currently has the PS3 version listed for under $53.
Here's a look at what all comes with the Ultimate Edition of Dragon Age: Origins.
Dragon Age: Origins (5 out of 5)
If you like role playing games such as the Baldur's Gate or Icewind Dale series on PC, or the Star Wars Knights of the Old Republic games, you will surely enjoy Dragon Age: Origins. It's from Bioware, the same studio behind the previously mentioned games, and features a rich story, tons of play options, and much more.
The game is presented using either an overhead view or first person, so you can play however works for you or switch back and forth. As you travel through a wide land going both over mountains and underground, you'll play a part in a huge power struggle with multiple outcomes depending on your choices. It's truly a diverse role playing system where you are free to explore and conquer as needed. You can play as good or bad characters, which is even more fun. This lack of limitations is what makes this game one of the best RPG's to come out in the past several years.
The Ultimate Edition of Dragon Age: Origins contains this main quest, but it's only the starting point of this grand adventure. Be sure to read my full Dragon Age: Origins review for more information on the gameplay, graphics, sound, and more.
Dragon Age: Awakening Expansion Pack (4 out of 5)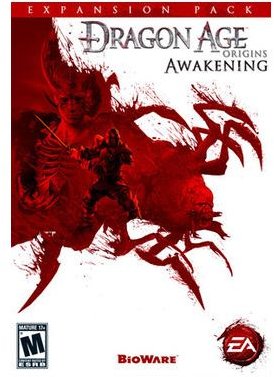 The Ultimate Edition of Dragon Age: Origins also includes the Dragon Age: Awakening expansion pack that adds another 12-15 hours of gameplay onto the main storyline. It adds hundreds of new items like weapons and armor, new characters, new monsters to fight, and much more. This expansion picks up after the end of the main quest, so you can't play it until you've completed the main storyline of the first game. Many of the decisions you make in the main game will carry over to this one, so the plot line remains intact so long as you stick with the same characters.
As a standalone purchase it seemed a bit pricey since it costs almost as much as the main game but only provided half as much new game content, so having it included in this Ultimate Edition makes much more sense than buying it separately. Be sure to read my full Dragon Age: Awakening review for more information.
Dragon Age Content Packs (4 out of 5)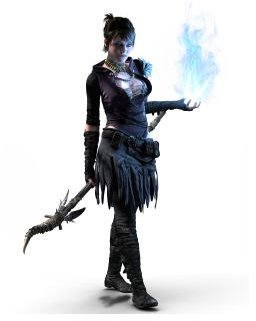 The content packs for Dragon Age: Origins provided more than just new locations and missions to complete. They include new characters, weapons, armor, magic items, and more. The appeal is that new things gained in these content packs could then be carried throughout the rest of the game, thus giving you further advantage as you near your goal of completing the main quest.
For example, the content pack called The Stone Prisoner adds a golem character to your party. It was included with some editions of the game, otherwise it carries a $15 price tag. The quest to get the golem is quite short, but then you can bring the golem along for the rest of the game, so essentially you're paying for a new character.
Some of the content packs focus on one side character, such as Leliana's Song or Witch Hunt. Since you have several choices as to which characters you bring along with your party, you may or may not have any interest in knowing more about these characters. There is a love story angle you can explore with the Morrigan character, but to find out how things end you will have to play through the Witch Hunt content pack.
The following content packs are included in the Ultimate Edition:
Leliana's Song
The Golems of Amgarrak
Witch Hunt
A Personal Note
I bought Dragon Age: Origins shortly after it was released and completed the game as well as most every side quest. I also pre-ordered the Dragon Age: Awakening expansion pack and completed it, too. That's about a hundred bucks I have tied up in this RPG, and that's not counting the content packs. I know full well that if you buy a game when it first comes out, you are going to pay full price. However, my problem is with certain content packs being required to complete storylines in the game.
Why should I have to pay full price for an incomplete game, then be required to pay more just to see how things end? That's what happened with the Morrigan character and the content pack called Witch Hunt. Imagine if authors sold books where they withheld the last chapter and made you pay extra to read the rest of the story? That's what happened with Dragon Age: Origins and I don't like it. This type of practice is unfair to customers. It's a good deal now that you can get the whole package, but this does nothing for the people who bought the game earlier and helped to make it successful enough to warrant putting out an Ultimate Edition.
Dragon Age: Origins - Ultimate Edition (5 out of 5)
If you have not yet played Dragon Age: Origins, this Ultimate Edition package is definitely the way to go. It contains the entire game and every single add-on, all for the price of what the original game cost last year. For those of us who already finished the game without the additional content, it may be worth purchasing just to have the complete quest all in one nice package.
This post is part of the series: Dragon Age Origins Reviews
Our collection of reviews for Dragon Age Origins.