Dragon Age 2 Guide - Cavern of Dead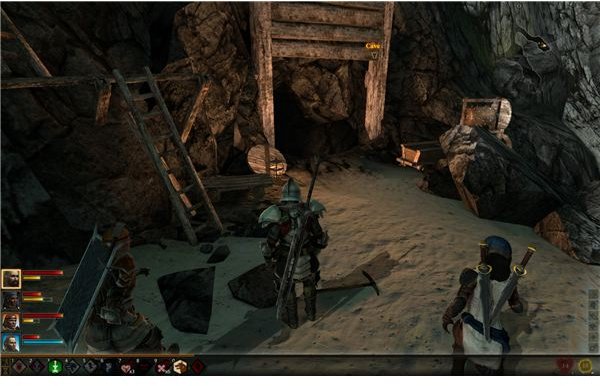 Cavern of Dead - Introduction
This on
e should show up after you finish "Cave Crawlers". Leave the area and come back to get a new cue from Jensen. It seems like they hit a new tunnel full of monsters, so it's time to go back in. This one is also fairly easy, so just get a standard party together with a few potions and dive right in. This time it's full of undead, so come ready to face lots of small grunts and a few mages.
Cavern of Dead - Killing the Arcane Horror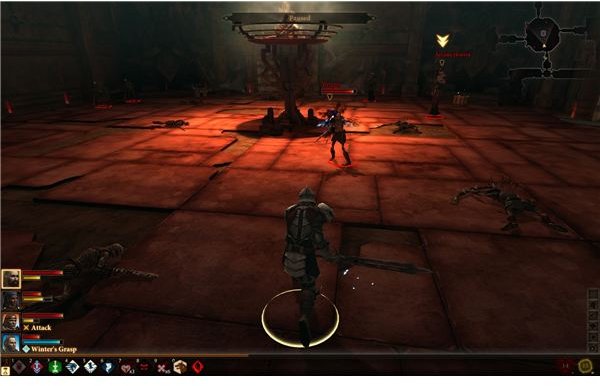 This is actually a separate cave, so you'll need to take a path to the back of the Bone Pit. Go into the higher cave to find an old cavern that apparently broke into an abandoned section of the Deep Roads. The first area has a pretty nasty spike trap, so lead with a rogue and watch for it. There's also a ton of corpses that will promptly stand up when you enter. They're just grunts, so engage them normally. Keep your mages safe and it will be over in a second.
Advance forward and down the main line to reach the main chamber. The other doors should all be sealed off, so it will be pretty hard to get lost. Once you get inside, you'll see your big targets. There's a bunch of undead grunts, along with an arcane horror and a revenant. The arcane horror is your primary target. Have a fighter rush in and engage the arcane horror. You need to keep it stunned and off balance with hard attacks. You do not want to let it cast any magic or harass your party for very long. Bring it down quickly with aggressive attacks (and possibly by chasing it a bit) to make the fight a whole lot easier. As usual, if you see it surround itself with the ice wind, fall back and wait for it to run out. This spell can bring down most warriors quickly, and it won't take too long for it to run out. Take the chance to kill a few grunts.
The revenant isn't a huge threat, although it is a tough warrior with the usual two-handed attacks. If you can tie it up with a tank, like Aveline, you'll be fine. Just clear away the archers and then team up on the revenant to bring him down. If you can keep your tank alive, then it's a simple grind at the end.
Loot the bodies and then head back out and report your success to Jensen.
References
All screenshots and images from "Dragon Age 2."
All information is based on a "hard" difficulty playthrough, unless otherwise noted.
This post is part of the series: Dragon Age 2 Walkthrough - Act 2 - Side Quests
Despite everything that's going on, you will still find that there's a lot of side work that needs to be done. This walkthrough of Dragon Age 2 will cover the side quests: Raiders on the Cliffs, Herbalist's Tasks - Act 2, Ladies' Night Out, Inside Job