Diablo 2 Mods A Reason To Play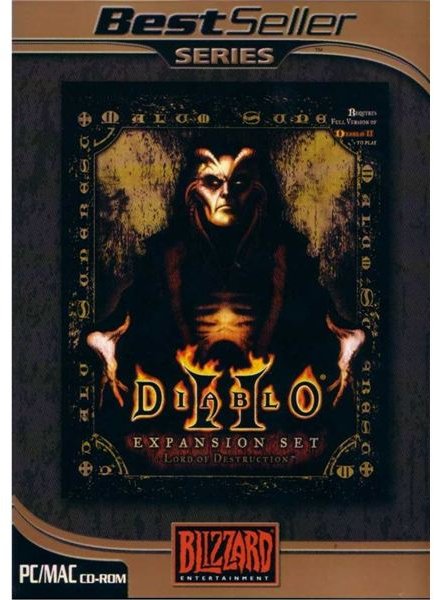 Whats So Great About Diablo 2?
What makes Diablo and Diablo 2 so fun was the fast action, hack and slash, kill a thousands monsters by spamming nova or ripping through cows with your whirlwind barbarian. Perhaps you enjoyed the fast paced action and being able to spam the skills or maybe it was the item hunting that really appealed to you. Whichever it was, the fact is that it sold copies and people loved it.
Over the years Blizzard has even given a face lift to the recent Diablo 2: Lord of Destruction game. With the advent of patch 1.10 they added whole new content to allow players to take on even more deadly foes than Baal. Known as ubers, these beasts tested the mettle of every player brave enough to venture into the portals of destruction. Even the journey to reach them includes all new area's and bosses never before seen.Blizzard has even shown interest in releasing a new patch that will add even more content to the game. A current thread made in the official diablo forums here asks the fans what they want from the patch.
However, that being said, if you have been keeping up with Diablo 2 and have played with the new 1.10 patch and beyond patches, this isn't new. So why still play Diablo 2 then?
Diablo 2 Mods.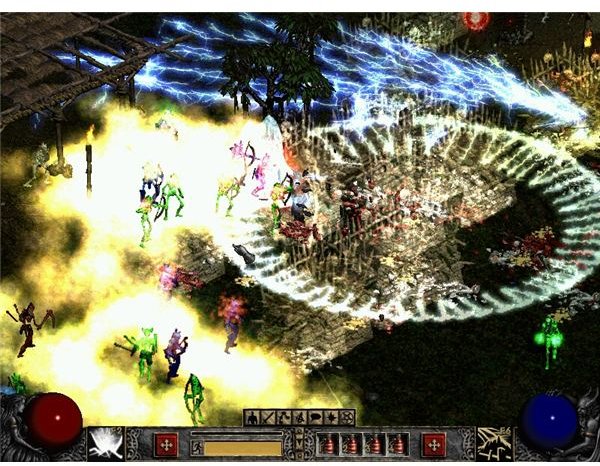 The game may have died and lost it's shine in the eyes of the company who made them, but the fan base and community of players who love the game, never really gave up. Tools created by the fans and for the fans allowed gamers to expand and completely change the game we all knew. Some of the more notable mods like Median XL, Battle For Elements, ZY-EL: Trial By Fire and Back to Hellfire all give us new reasons to install that old copy and start playing Diablo 2 once again.
The mods are actually very impressive as well. While some just add a few things here and there or make the game harder, others completely change the game all together. Mods like Median XL include all new skill sets for each class, new monsters, new uberquests, new art and tile-sets. They bring a whole new level to Diablo 2 and any fan should not be missing out. Blizzard themselves have even commented on mods created by the fans and are even using ideas from these mods in the upcoming Diablo 3.
If you're anything like me, just hearing about Diablo 2 makes you want to start playing all over again. Now that you know there are all new ways to play, that feeling is probably even stronger. You can check out moddb.com for a list of diablo 2 mods. Installing the mods are an extremely easy process. However, if you just want to experience the good old fashioned game and don't feel like dealing with the spam bots (yes, they are still there) then check out the plugy mod that allows you to get the battle.net experience in single player mode.
Installing The Mod - Couldn't Be Easier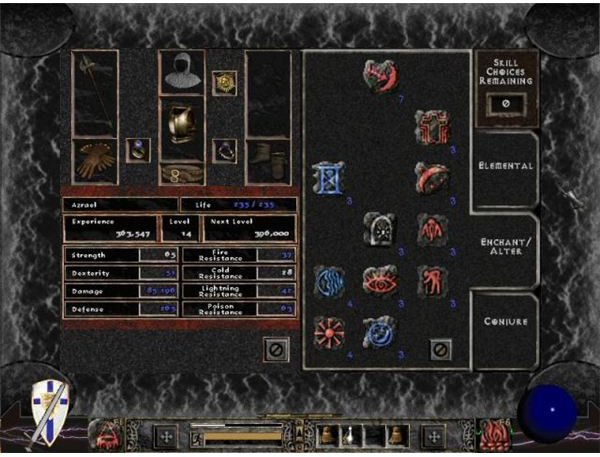 Now before you get all flushed over the install process, relax. It will not requrie you go to through manually digging around changing this and that. Some mods even come with an auto installing executable, double-clicking is all you need. Some however, will require you to backup one file in particular.
Back Up The Default File patch_d2.mpq!
This is the most important part of installing any mod. There is a file called patch_d2.mpq that is located in your Diablo 2 install path. For the sake of simplicity, make a new folder in the Diablo 2 install path called "BackupMPQ". Then, simply copy the "patch_d2.mpq" file and paste it into the new folder.
Now, should anything go wrong all you should have to do is copy and paste the file from the backup file you created into the Diablo 2 install path. This will save you from having to re-install Diablo 2 should something go wrong.
After you have backed up, the install process for each mod should be as simple as moving the downloaded mpq file into your Diablo 2 install directory and renaming it patch_d2.mpq (unless it's already named that). Just be sure to not overwrite your default mpq file.
Mod Images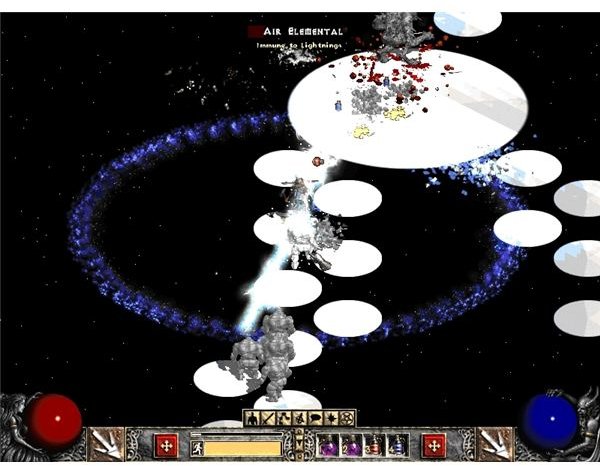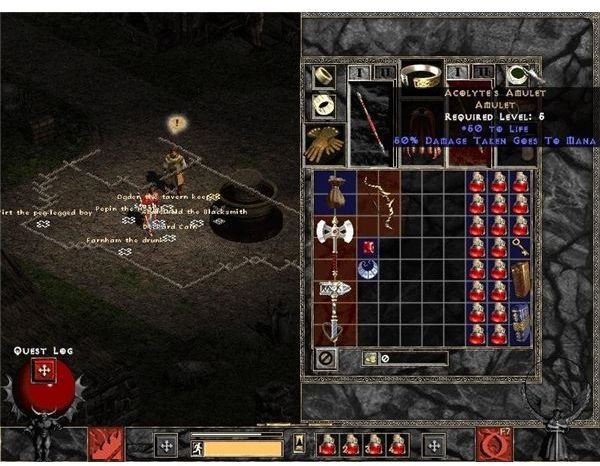 The Bad New About Mods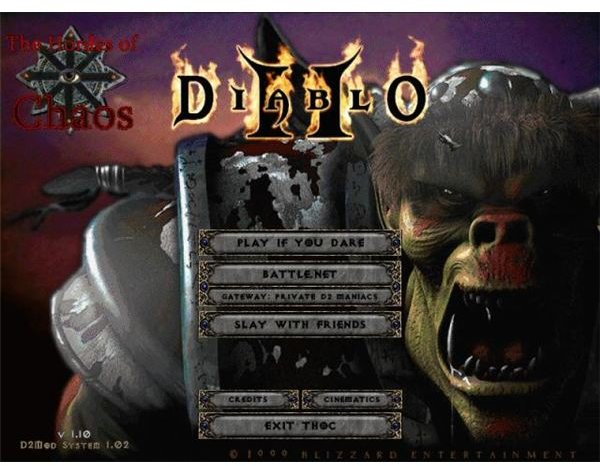 If you are wanting to download a mod, jump in and play then you should either try the PlugY mod or the Median XL mod. That is if, of course, if you still happen to have Diablo 2 installed and patched to the current version (1.12). The reasoning behind this is because the mods are made with specific patches in mind. With Diablo 2 being as old as it is, there is no easy way to switch between the necessary patches for a particular mod. So even if you find a mod you think you will like, it might not work simply because your Diablo 2 game version is not the same as the mod's required version.
Even if that sounds like more trouble than its worth, remember that the fans are still around. Ladder Hall has a forum up and going that is fairly active. They have an entire section devoted to Diablo 2 with over 18,000 posts. And if you yourself are a modder, they have the tools there to help you make a Diablo 2 mod!