A Review of Call of Duty Modern Warfare 2 Mobile Version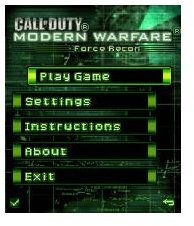 Introduction to Call of Duty Modern Warfare 2 Mobile
The name for the Call of Duty Modern Warfare 2 Mobile version is Force Recon. It has a great plot that includes an organised gang of terrorists who have taken over Mexico and are ready to go up against John McClane. You are a Marine in the Marine Corp's Special Forces and it is up to you to stop the terrorist gang from killing people and destroying buildings south of the border. The game is specially designed for mobile phones so the graphics may not be what you are used to on your PC or game console, but they are still pretty good for your mobile. Anyone who played Call of Duty Modern Warfare 2 on PC or console will surely want to check this out.
Game Play (4 out of 5)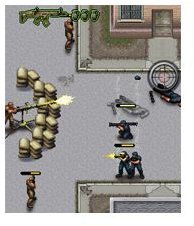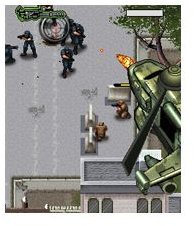 You and your Marine Corp team mates will be in Mexico, but you will find that you spend most of your time alone, hunting down the terrorists and preventing mayhem. You will, however, run into members from your Force Recon team from time to time and they will provide you with tips and advice and some will even help you in a shootout.
This is a third person shooter game, thus you will actually see your character running around, but you will almost be viewing from the top, kind of an isometric view so your vantage point is pretty good. Additionally, you will also get to see a good deal of the area around you which is appreciated considering the number of terrorists that will be lining the streets waiting to take you down.
Gun Play (5 out of 5)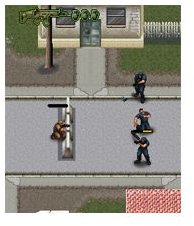 Your character will target his enemies automatically as they are spotted on the streets, so the controls are easier to manipulate, but you must ensure that you keep moving because they will be shooting back at you. Another great feature is the fact that your character will automatically hide behind walls, crates and whatever else he can find as long as he is close enough to it. You can also fire at your enemies from behind these obstacles by poking your head out every now and then. As a matter of fact, these hidings spots are there specifically for you to utilize because if you don't, chances are that you won't make it through even the first level. The excitement of this game will consume you when you have to make your way across streets and move between hidings spots, while shooting at the enemy and avoiding their bullets.
Guns and Ammunition (5 out of 5)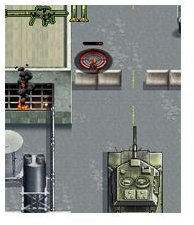 You will be equipped with a great deal of grenades that you can use to eliminate your enemies from a distance and your standard gun to pick them off one by one. But don't worry, as you play the game and make your way around, you will find other weapons you can grab. Thanks to the variety you will never get bored of shooting enemies and blowing things up.
Conclusion (5 out of 5)
Whether you are a long time player of the Call of Duty series or you are just being introduced to the phenomenon, you will enjoy this Call of Duty Modern Warfare 2 Mobile version because it is one of those rare mobile games with a plot, action and good graphics. The game can be downloaded at any one of the links below. Check both of them to ensure that the Call of Duty Modern Warfare 2 Mobile version that they have is compatible with the mobile phone that you have.
Call of Duty Modern Warfare 2 Mobile