Tips and Tricks for Call of Duty Modern Warfare 2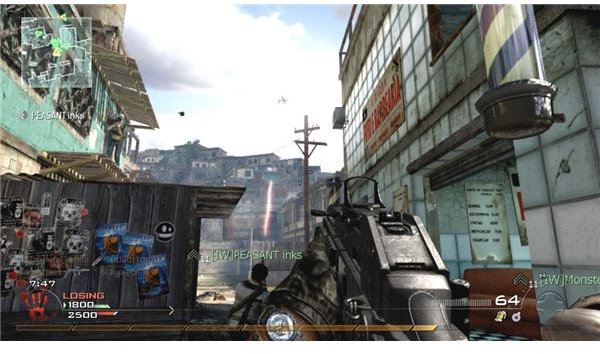 Introduction - Tips and Tricks for Call of Duty: Modern Warfare 2
This collection of tips and tricks for Call of Duty: Modern Warfare 2 multiplayer is designed to help you break out of those ruts we all fall into when we've ploughed so much time into any one game. We'll all experienced it. You're desperate for a good, fun round of Modern Warfare 2 multiplayer, but you feel stale, you're not reading the play, and the enemy always seem to be that one step ahead of you. Sometimes just the little things can make all the difference. Hopefully we can help you get your MW2 multiplayer mojo back.
The Lag is Never Worth It
Lag is especially punishing in Modern Warfare 2. Due to the game using a Peer 2 Peer matchmaking system, the lag is never evenly distributed either. We're all desperate to get straight into playing, but if you join a game where your ping is high (anything over 90 and you are going to struggle), you'll soon find watching your first DeathCam that no matter how many bullets you emptied into an opponent, you're always coming out second best. Melee will become virtually impossible. Fortunately, Infinity Ward patched the game after release to provide feedback on the ping of games Modern Warfare 2 is trying to join. Watch the ping info - if it starts climbing above 90, cancel the matchmaking, take a minute and then attempt to join a game again. There are tens of thousands of games of Modern Warfare 2 multiplayer going on at any one time, so games in a good ping range for you will always open up if you're patient. It's worth the wait.
Learn Those Secret Spots
If you want to go head to head with the big boys when you first start out, you need to be leveling up at a pretty fast lick. With over 20 million copies of Modern Warfare 2 sold, there's still a lot of new and inexperienced players to prey on. Make sure you have a leg up on them by knowing the Modern Warfare 2 multiplayer map secret spots inside out. Watch MW2 commentary videos, level guides, and take note of places where you can pick off the new and foolish as they run around in the open. You'll rack up the Experience Points and soon be whistling through the levels towards Prestige mode and duking it out with the top players.
A Different Class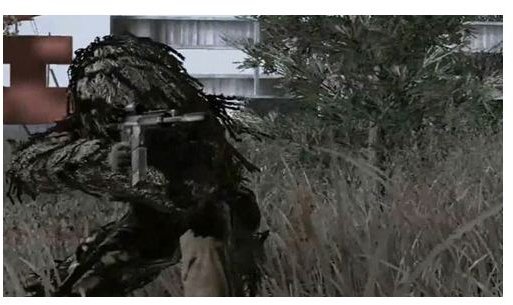 We all have our favorite custom classes, combinations of weapons, perks and killstreaks, but it's easy to get stuck in a rut. If you're having a terrible day at the Call of Duty office, it might not be that you're out of form, but that the custom class you're playing simply isn't working for that particular map and opposition. Next round, pick or put together a class you would never normally play for that particular map. You may well find that it kickstarts your playing juices and you're soon back to your normal dominating self. The top players have custom classes specifically tailored to the requirements of the different maps and pick and choose the most appropriate for the situation. Doing this will also help the speed that you level up and unlock new gear, as you'll constantly be getting Experience bonuses across the different weapons and perks.
Take One for the Team
Sometimes, no matter what you do, it just won't happen for you in Deathmatch. Swap over to some of the objective-based game modes, even if you never normally play them, and just concentrate on helping your team win, even if it means sacrificing yourself. Your personal kill stats are far less important in game types such as Domination and Sabotage, so you'll feel like your contributing even if you aren't topping the leaderboards, and recover your lost confidence in no time at all.
Conclusion
As the saying goes, "Form is temporary, class is permanent". Hopefully this collection of tips and tricks for Call of Duty: Modern Warfare 2 multiplayer will help you when you're stuck in that losing rut. The difference between losing and winning in Modern Warfare 2 is often simply knowing when things aren't going your way, and what steps to take to get yourself back in the groove.
This post is part of the series: Modern Warfare 2 Cheats & Tricks
This article series contains all the Call of Duty: Modern Warfare 2 cheats, tricks, secrets, glitches, hints and tips you need to maximize your gameplay.