Xbox 360 Call of Duty: Black Ops Achievement Guide: Unlock Them All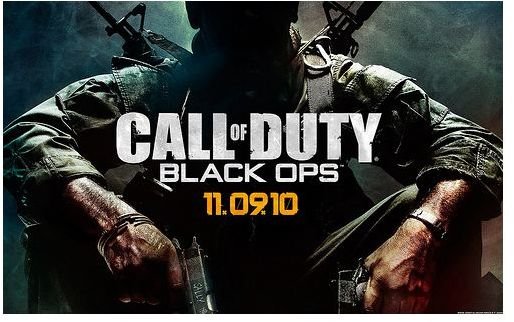 Tasked with following up the monster hit that was Modern Warfare 2, Treyarch now find themselves the head design studio on the Call of Duty franchise and with incredible pressure on them to match or even exceed the success of the series' previous title. Fortunately, the gaming public's appetite for CoD games appears to be insatiable, and Call of Duty: Black Ops has been met with both massive hype and enormous pre-orders.
Treyarch have wisely dodged both potential MW2 comparisons and the over-saturated WWII shooter market by setting Black Ops in the dark years of the Cold War, spanning the period from the Cuban Revolution to the fall of Saigon and beyond, and U.S. Presidents from Kennedy to Nixon. This gives the game a clearly defined and unique identity within the CoD series, as well as a fantastic excuse to throw in all sorts of spy gadgets and CIA toys to wreak havoc with. Of course, it also has the usual stack of Gamer Points to be grabbed, and in this Call of Duty: Black Ops Achievement Guide, we'll give you the secret intel on each of the 50 Xbox 360 Achievements available to unlock from the single player campaign, difficulty settings, Zombie Mode and more.
Black Ops Campaign Achievements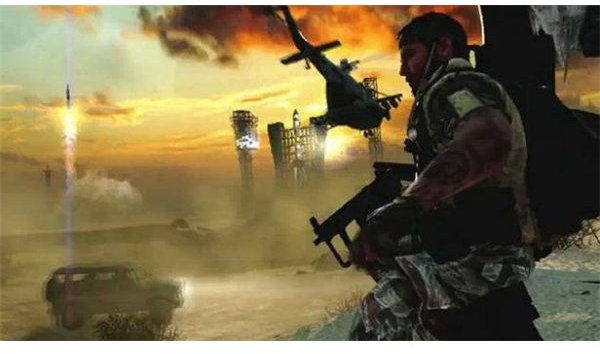 The majority of Call of Duty: Black Ops Achievements are centered round the 13 missions of the single player campaign. In this section, we'll go through all the Gamer Points on offer in chronological order:
Death To Dictators (15G): "Whack the Beard" in the opening mission "Operation 40" by taking out Castro with a headshot. Any other body part is close but no cigar.
Sacrifice (10G): To unlock this, get your squad off of Cuba.
Vehicular Slaughter (25G): To get this Black Ops Achievement, concentrate on the enemies in the vehicles during the prison break sequence early in the game. You have to make sure you take all of them out to unlock the award.
Slingshot Kid (15G): A fairly simple one to unlock - take out the slingshot targets in 3 attempts, no more.
Give Me Liberty (10G): This Achievement unlocks once you have escaped Vorkuta at the end of the 2nd mission.
VIP (10G): This reward is yours once you receive your orders from Secret Service Codename Lancer - you'll recognize him.
A Safer Place (10G): In "Executive Order", the Soviet Space facility at Baikonur must be sabotaged for the safety of the American Way, and you get these Gamer Points when Alex Mason does his duty.
Tough Economy (15G): You'll have to be handy and frugal with your TOW Guided Missiles when defending Khe Sanh - you need to eliminate all the enemy tanks with 6 or fewer missiles.
Looks Don't Count (10G): Stop Vietnam going Commie (for now) by breaking the siege of Khe Sanh and get this reward.
The Call of Duty: Black Ops Achievement guide for the single player campaign continues on the next page.
Black Ops Campaign Achievements, contd.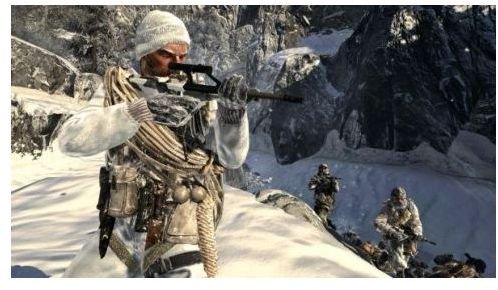 Our Call of Duty: Black Ops Achievements list continues with the rest of the single player campaign Xbox 360 Achievements on offer:
Raining Pain (15G): Ratchet up the North Vietnamese Army body count by killing 20 or more of their soldiers using the provided air support when in Hue City.
The Dragon Within (15G): Another bad day for the NVA - take out 10 or more of their number using the Dragon's Breath speciality rounds.
SOG Rules (10G): Complete your mission in Hue City - get the dossier, get the defector, get this Black Ops Achievement.
Heavy Hand (15G): If there's one thing Black Ops is full of, it's awesome weaponry. For this Achievement, you need to use the Grim Reaper to take out an entire MG emplacement in spectacular fashion.
Up Close And Personal (15G): From shock and awe to silent but deadly - take out 3 Viet Cong without alerting anyone to get this reward.
Double Trouble (10G): One of the more interesting Achievements on offer in Black Ops - complete "Numbers" and get out of Kowloon by only employing dual wield weapons for that authentic Hong Kong vibe.
Broken English (10G): A more prosaic award - unlocked upon escaping the hellhole that is Kowloon.
Lord Nelson (25G): Take your time during your journey upriver to ensure you flatten every target and building you come across to get these Gamer Points.
Never Get Off The Boat (10G): Unlocked when you trace the Soviet connection in Laos.
Pathfinder (50G): A tough one, this Achievement, reflected in the amount of Gamer Points on offer. You're going to have to get your squad through the entire Soviet Outpost without getting them killed to unlock this, and it's probably going to require a few attempts.
Mr. Black OP (50G): Another 50G's on offer - this time you have to get yourself into the Soviet relay station without being detected at all.
With Extreme Prejudice (25G): It's helicopter fun time - pilot the Hind to the POW camp, but only use the rockets to blast your way through the opposition.
Russian Bar-B-Q (15G): Slightly tasteless, this Achievement, but unlocked by consigning 10 or more enemies to a fiery grave using the Flamethrower attachment at the POW camp.
Light Foot (30G): You're going to have to be quick for this one - you have to escape the ship with 2:15 still left on the timer. Oh, and on Veteran.
Some Wounds Never Heal (10G): It's moody Achievement time - "Escape the Past" to unlock this one.
I Hate Monkeys (15G): What it says on the tin - off 7 or more of our simian friends in under 10 seconds when you're in the Rebirth Labs. Like Russian Bar-B-Q, not the most tasteful of Achievements in the history of CoD.
No Leaks (50G): Another big dollop of Gamer Points on offer, this time if you manage to escape the horror of Rebirth Island through the Nova 6 gas without once dying.
Clarity (10G): Crack the Code as Black Ops draws to a close.
Double Whammy (15G): It's big Call of Duty set-piece time - you need to down both the helicopters with a single Valkyrie rocket from your position on the ship's deck to unlock this Black Ops Achievement.
Of course, no Call of Duty: Black Ops Achievements list would be complete without the final big rewards for making your way through the entire single player campaign:
Stand Down (35G): Awarded upon completing the Black Ops single player campaign on any difficulty setting.
Black Op master (100G): An extra bonus for those who managed to make it through the entire campaign on either Hardened or Veteran difficulty.
There is one final campaign achievement hidden away in the single player levels:
Just Ask Me Nicely (15G) [Secret Achievement]: You'll know this one when you come to it - you have to break free from the torturer's chair to unlock it.
Black Ops Veteran Achievements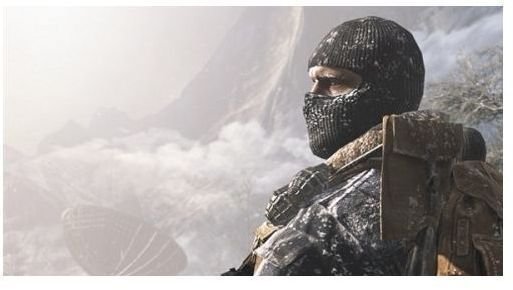 Call of Duty titles have always catered to those who like their FPS action brutally hard with their legendary Veteran difficulty, and the CoD: Black Ops Achievements follow in this fine tradition with a fair crop of Gamer Points on offer for those willing to slog through the game on the hardest of settings:
Cold Warrior (25G): Manage to get through the first three missions of Black Ops - "Operation 40", "Vorkuta" and "Executive Order" - all on Veteran difficulty.
Down And Dirty (25G): Unlocked upon completion of two of Black Ops' grimmest missions, "SOG" and "The Defector", on the Veteran setting.
It's Your Funeral (25G): Battle your way through Cold War hell in the 6th, 7th and 8th levels of Black Ops - "Numbers", "Project Nova" and "Victor Charlie" - on Veteran to receive this reward.
Not Today (25G): Awarded for getting through missions 9, 10 and 11 - "Crash Site", "WMD" and "Payback" - all on Veteran.
Burn Notice (25G): Finish off the final two single player levels, "Rebirth" and "Redemption", for this last crop of veteran Gamer Points.
Black Ops Gameplay Achievements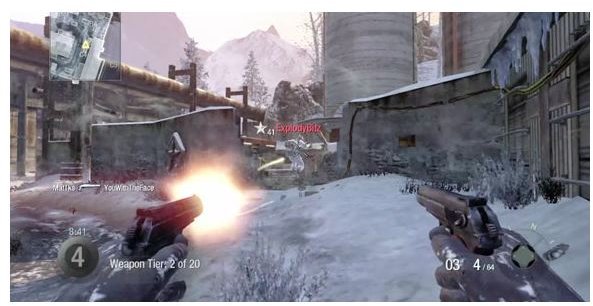 There are a handful of CoD: Black Ops Achievements on offer for completing gameplay tasks, as well as utilizing the new Film functionality that will be like mana from the heavens to our Machinima friends:
Closer Analysis (15G): As with the other recent CoD titles, Black Ops is strewn with Intel items to collect as you progress, but this time out there's only the single Achievement on offer for them, unlocked when you discover all the Intel items.
Date Night (15G): Share a recorded gameplay film with a friend.
In The Money (20G): Prove yourself a shrewd gambler in Black Ops new Wager Match functionality, and come out "in the money" 5 or more times to unlock this Achievement.
Ready For Deployment (15G): Battle your way up to Rank 10 in Black Ops' Combat Training section to receive this award.
Black Ops Weapons Achievements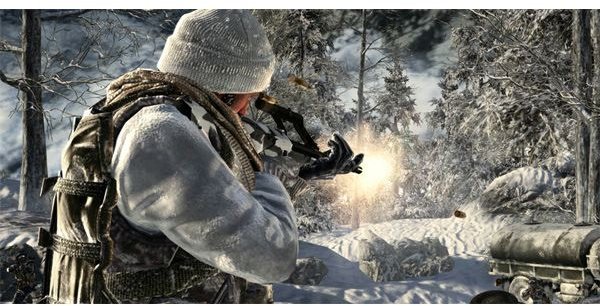 Call of Duty: Black Ops also dishes out a handful of Xbox Achievements for some spectacular weapons use (and enemy abuse):
Frag Master (15G): Go flying body parts crazy by wiping out 5 or more enemies with a single frag grenade during the singleplayer campaign to unlock this reward.
Sally Likes Blood (15G): Unlock this CoD: Black Ops Achievement by scoring a triple kill with a single bullet.
Unconventional Warfare (15G): Black Ops is chock full of fantastic new toys with which to deliver destruction to your Cold War foes. One example is the Explosive Bolts, and if you take out 30 or more enemies during the course of the single player campaign with them, the game rewards you with Achievement.
Black Ops Zombie Achievements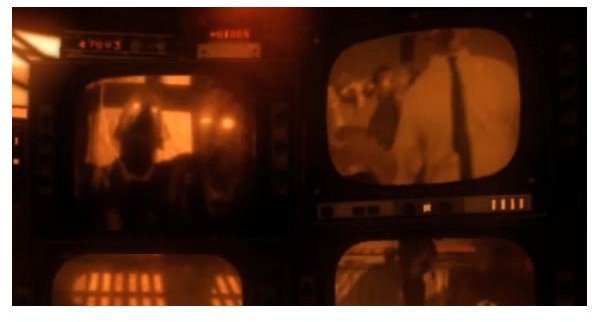 The Call of Duty Zombies Co-Op Mode first seen in CoD: World at War is back, but this time with a Cold War twist, not least in the interesting choices Treyarch have made for the selection of player characters. Hold back the undead, protect the Pentagon and rack up the following batch of Black Ops 360 Achievements:
Hands Off The Merchandise (20G): Take out the mischievous Pentagon Thief before he has a chance to take off with your precious load-out.
Sacrificial Lamb (15G): Take one (or give one out for the team) to unlock this Black Ops Achievement - you need to either shoot a teammate with or be on the receiving end of an explosive round from the Pack-A-Punch Crossbow that wipes out six or more zombies in one explosion. And splatters the poor player all over the Pentagon walls.
See Me, Stab Me, Heal Me (15G) [Secret Achievement]: Use the Pack-A-Punch Ballistic Knife to revive a felled ally by launching it at them from a distance.
The Collector (20G): Line the pockets of the Military-Industrial Complex by buying every available weapon off the walls during a single Black Ops Zombies match to get these Gamer Points.
Black Ops Dead Ops Arcade Achievements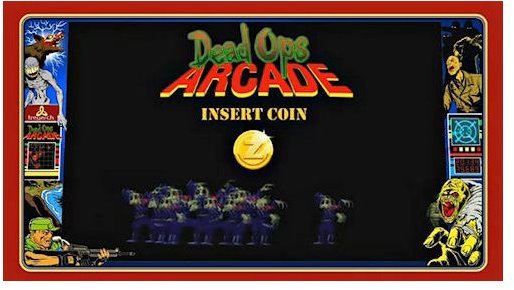 One Call of Duty: Black Ops bonus that Activision were desperate to keep secret - at least judging by how fast they kept pulling leaked footage of it off the Internet - was the new Dead Ops Arcade Mode. This tasty little addition to the CoD canon takes the zombie action one step further and re-imagines it as a classic arcade top-down twin-stick shooter, with Co-Op slung in for good measure as well. We won't spoil the fun of unlocking this feature, but we will give you the inside info on its associated Black Ops 360 Achievements:
"Insert Coin" (5G): This Achievement unlocks when you discover the Dead Ops Arcade secret and play your first game.
Easy Rhino (10G): In any Dead Ops Arcade game, use the Speed Boost power-up to take out 20 or more of your enemies in one fell swoop.
Achievement lists never lie, and Black Ops is no different: there's another added bonus to be found in the dusty computer terminals of the Cold War:
Eaten By A Grue (15G) [Secret Achievement]: You can play Zork!
Conclusion
Call of Duty: Black Ops promises to be one of the most interesting entries in the long-running series to date, as Treyarch try to put their own stamp firmly on both the single player campaign and the CoD multiplayer experience. Whether they manage to pull it off or not remains to be seen, but this bumper crop of Black Ops 360 Achievements should be enough to entice the hardened Gamer Score addict to take more than a passing interest in this latest blockbuster FPS.
This post is part of the series: Call of Duty: Black Ops Achievements
Everything you need to know about Call of Duty: Black Ops achievements, trophies, emblems, prestige and Easter eggs.