Call Of Duty Black Ops Preview: Can Treyarch Live Up to Modern Warfare 2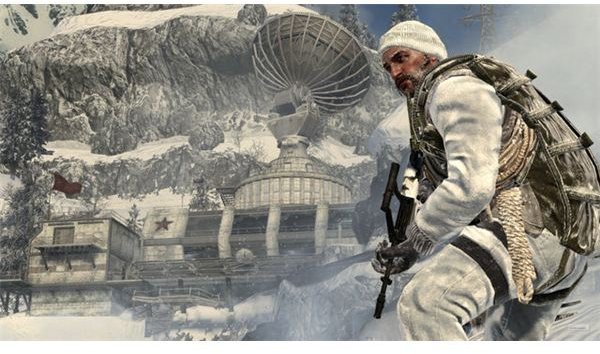 Call of Duty: Black Ops Preview - Introduction
Few developers are under the pressure that Treyarch are facing with the latest addition to the blockbuster Call of Duty franchise. Not only was its predecessor one of the biggest gaming hits of all time, but then Activision and CoD creators Infinity Ward fell out in spectacular and highly public style. Treyarch's previous entries in the series have been a mixed bag - Call of Duty: World at War garnered praise, but CoD 3 was slammed by critics and players alike. Now that they're the lead developers for Call of Duty games, can Treyarch finally blossom and show the gaming world what they can really do with Call of Duty: Black Ops? And how on earth do they match the monster that is Modern Warfare 2?
Special Operations Across the World
Call of Duty: Black Ops finally sees Treyarch released from mining the increasingly barren seam of World War II, but cleverly they have steered well clear of the present day setting of MW2. Instead, they have taken the innovative decision to set Black Ops across the span of a whole decade - the 1960s to be precise. The game will follow the origins and development of "Black Operations" by the CIA and other Intelligence agencies against the iconic background of the Cold War, ranging from Eartern Europe to Cuba and Vietnam. Players will complete missions in some of the most historically significant special operations of the Twentieth century. The setting looks an inspired choice, especially when you mix in some classic '60s tech like giant computers and Blackbird spy planes for that James Bond touch.
Character and Storytelling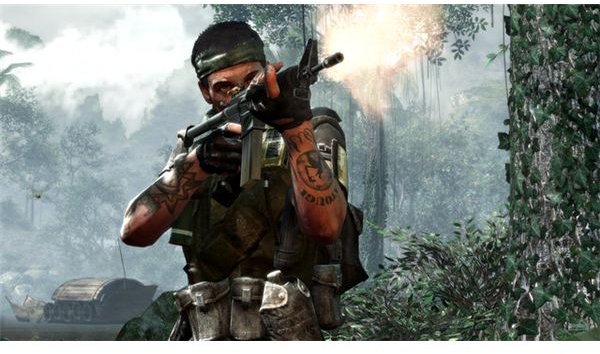 Modern Warfare 2 came in for some sharp criticism from some quarters for its disjointed and at times incomprehensible storytelling. Treyarch seem determined to fix this in Call of Duty: Black Ops, without losing the epic and memorable set-pieces for which the CoD franchise is renowned. For the first time in a Call of Duty game, the player character will be fully voiced, and Treyarch have dropped hints that the main storyline may have branching plotlines, with NPCs changing in appearance and attitude in later levels depending on which decisions you make. The overall plot itself may even be set out in non-sequential form, with missions going back and forth in time. The gameplay, however, continues to appear heavily scripted and staged, although with that comes an amazing attention to the little details and memorable scenes.
Changes to the Call of Duty Arsenal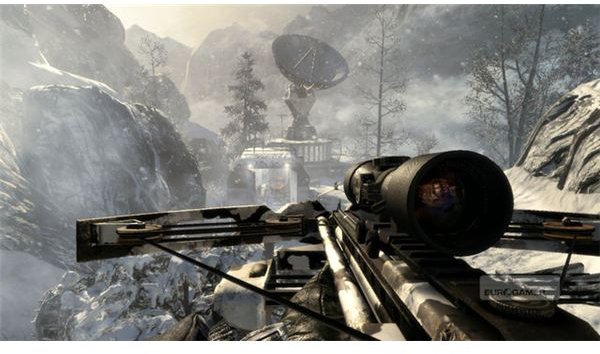 CoD games are ultimately all about the weaponry, and Black Ops looks unlikely to be any different. Trailers have already shown off the new scoped crossbow, which looks like it will become a firm favorite with many players, not least because hit zones will be contextual, meaning players can take out enemies arms and legs deliberately.
Certainly, the Cold War setting seems perfect for arming the player with lots of cool and possibly crazy weapons and gadgets.Treyarch have also been dropping heavy hints about bringing new levels of weapon customization to the single player game, possibly the equivalent to what has been seen previously in the Modern Warfare titles multiplayer modes. Indeed, customization seems to be one of the buzzwords for Call of Duty: Black Ops, judging by the way the developers are discussing multiplayer.
Redefining CoD Multiplayer?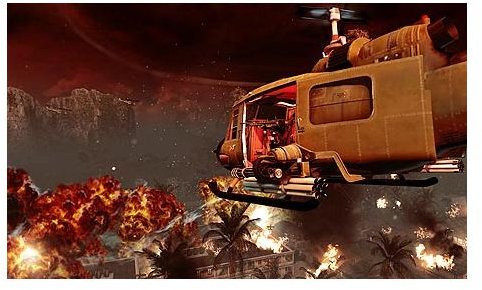 There's no getting away from it - the Modern Warfare games have been multiplayer behemoths. While World at War managed to carve out its own online niche amongst fans, that game never even looked like matching the popularity of Infinity Ward's titles with the multiplayer masses. Treyarch are in a slightly awkward position. Stick with the Modern Warfare 2 formula on an "If it ain't broke, don't fix it" basis, and face accusations of living off Infinity Ward's successes, or choose their own path, and risk alienating the fans of the previous game, whose still huge community suggests isn't going anywhere soon.
Treyarch appear to have chosen the latter, and indeed are talking up radical changes to Call of Duty multiplayer in Black Ops. It appears customization, both of weapons and character, will go far beyond even what was present in MW2, possibly towards Borderlands territory. Social and clan features look to be a huge area of focus for the developer as well, perhaps to test the waters for the long-rumored CoD MMO.
Conclusion
Treyarch's job with Call of Duty: Black Ops isn't an enviable one, as they face the twin ghosts of Modern Warfare 2 and Infinity Ward, but if their first entry in the series as leading CoD studio can live up to its promise, it may reinvigorate themselves and the Call of Duty franchise after a testing year and set it up for success well into this decade.
This post is part of the series: Call of Duty: Black Ops Reviews
List of reviews for Call of Duty: Black Ops on various consoles as well as some custom Black Ops related hardware.