Call of Duty Black Ops Cheats and Codes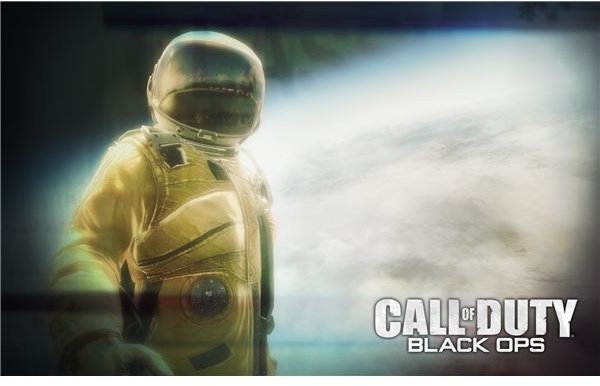 Black Ops Terminal
You may have noticed that the main menu for Call of Duty Black Ops is a little unconventional. You can look around, and squeezing the triggers allows you to twist your hands in their restraints. Well, if you squeeze both of them enough times, you can break free from your chair and explore the room. One thing you can find in the corner of the room is a computer you're able to access. So what can you do with this computer?
Well that's where the Call of Duty Black Ops cheats come in. This computer gives you access to all kinds of information and content. Some of it is cheat codes, some of it is game intel, and some of it is even minigames! Read on to find out all the different strings you can enter to unlock data.
Also, if you're looking for cheats or glitches to exploit in multiplayer, check the last page. Treyarch has done a good job of keeping the game free of glitches that give you an advantage, but there are still a few things you can pull off.
Call of Duty Black Ops Cheats
You've made it to the terminal; now what? What can you enter to bring up goodies? Well, here you go; a list of everything you can type in, and what you get from it. Is this a complete list? We think so, but if you know of a Black Ops cheat code we don't, list it in the comments! Note: to make entering codes easier, you can plug a USB keyboard into your console!
3ARC INTEL: Use this code to view all the intel in the game. Beware! Using this code will not give you the achievement for collecting all Intel items, and will in fact make it impossible for you to gain the achievement.

3ARC UNLOCK: Unlock all the extra goodies; the "Five" zombies map, the Zork game, Dead Ops Arcade, and the campaign level select.

ALICIA: Enter this code to unlock a virtual therapist; you may need it after playing multiplayer for a while.

DOA: This code unlocks and brings you to the Dead Ops Arcade minigame, a top-down zombie horde shooter. You even get an achievement for it!

ZORK or HELLO SAILOR: Unlock a complete copy of the Zork text based adventure! You get an achievement for playing the game.

HELP: Use this code to display all of the possible commands and the Pentagon Email Access.

DIR or LS: Gives you a list of files you can open with:

CAT [filename] or PRINT [filename]: displays or plays the files DIR lists.

WHO: Gives you a list of usernames you can log in with.

LOGIN: Use the WHO command usernames with their passwords to login to that user's account.

MAIL: Opens the mail folder for the current logged in user.

ENCODE/DECODE: Encode or Decode a string using the CIA's cypher.

FOOBAR: Display Fee Fie Foe Foo!

RLOGIN DREAMLAND: Log in with one of the three Dreamland user accounts, listed below.
Call of Duty Black Ops Logins and Passwords
When using the Login or the Dreamland Login commands, you need usernames and passwords. All of them are characters in the game, and give you additional information to add flavor to the campaign mode.
Dreamland Logins
roppen, password trinity
twalker, password thanksdad
vbush, password majestic1
Normal Logins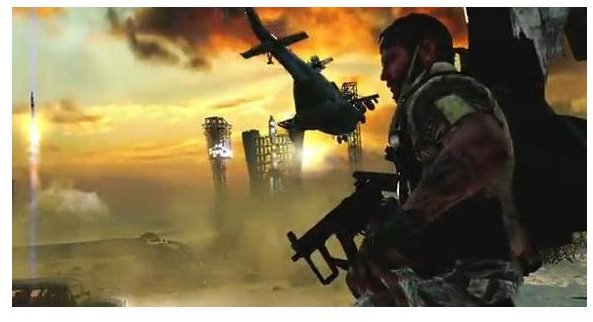 asmith, password roxy

amason, password password

bharris, password goskins

dking, password mfk

fwoods, password philly

gweaver, password gedeon

jturner, password condor75

jhudson, password bryant1950

jmccone, password berkley22

jbowman, password uwd

jfkennedy, password lancer

lbjohnson, password ladybird

rnixon, password **checkers

**

rhelms, password lerosey

rkain, password sunwu

rjackson, password saintbridget

twalker, password radi0

tbrooks, password lauren

vbush, password manhatten

wraborn, password bromlow
Treyarch loves to hide songs in maps, and there are songs hidden all over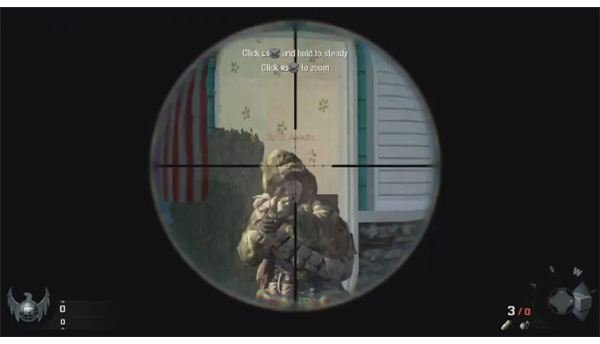 Black Ops. For each song and how to find it, read on!
In the Zombies map Ascension, find and activate all three teddy bears holding sickles to hear Elena Siegman's Abracadavre
In the Zombies map Five, find three red rotary phones and activate them to hear Eminem's Don't Back Down
In the Zombies map Kino Der Toten, find three meteors hidden throughout the map to hear Elena Siegman's 115
In the Nuketown multiplayer map, gather a party of dedicated players and shoot the heads off every mannequin within the first 15 seconds of the round to hear Sympathy for the Devil.
Call of Duty Black Ops Glitches
Looking for a leg up in the online Multiplayer mode, or just wondering what bugs are left in the game? Well here's a brief list of the things we know of. Have a glitch you'd like to see added? Tell us in the comments. Do these glitches no longer work? Let us know! Note: we don't condone cheating in the online multiplayer. It takes the same amount of time to just get better at the game, and that way when Treyarch releases a patch, you don't lose your advantage.
Get Any Emblem. You need two XBOX Live enabled accounts signed in to split screen mode. On the first account make an emblem the second account wants but cannot get. Once it's made, select a layer and have the second account press B to back out. Save and exit. Now the second player will have the first player's emblem, even if they couldn't afford it.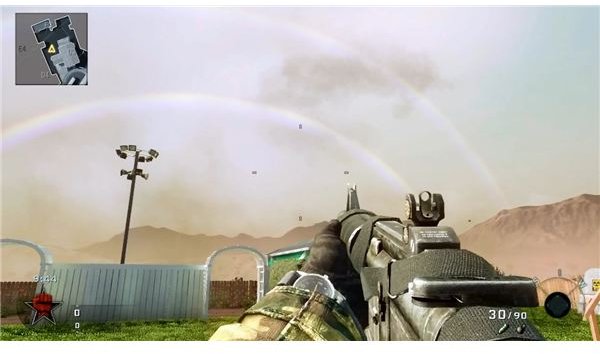 Avoid Dogs. On the Nuketown map, in the house with the bunk bed, it's possible to climb up onto the top bunk. When you're up there, Dogs have a very hard time reaching you, but they'll still come after you. You can get some easy round points by shooting them. In the Villa map, this works in the bedroom there too.
More Manageable Recoil. On the Xbox 360, hit the guide button to bring up the 360 menu. Go right to the last page and hit Profile. Scroll to Game Defaults, and click Action. From there, turn the last option (centering) on. This gives your guns a more manageable recoil, and is available in more than just Black Ops.
That's about what we've got at the moment; as was mentioned, Treyarch has been good about patching out anything gamebreaking.
Article Credits
Author's Own Experience
For the list of Cheat Codes, CheatCC. https://www.cheatcc.com/xbox360/callofdutyblackopscheatscodes.html
For the glitches, BlackOpsGlitches.net. https://www.blackopsglitches.net/
Images from game screenshots.