What are Top Video Game Blogs? What is Kotaku?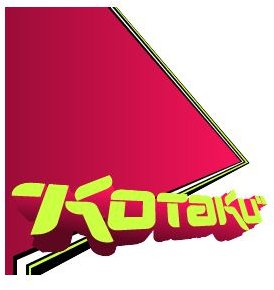 Kotaku.com
While Kotaku's solid news reporting is one reason why it's one of the top video games blogs in the country, the site's small staff of writers do a better job of producing original, entertaining, and insightful articles than most video games blogs out there, especially those bloggers who beat their chests and brag about being independent from big media corporations (a lot of these writers aren't that impressive by the way).
Some of my favorites stories from Kotaku include "What Parents Think Kids Learn From Video Games," where writer Stephen Totilo asked parents to share stories on how video games have influenced their children; "In Moral Debate About Shadow Complex, Both Sides Have Their Say," is another good article that takes a look at the controversy behind Shadow Complex, an Xbox Live Arcade game loosely based on a novel by Orson Scott Card, someone who strongly opposes homosexuality; gamers who know that fact refuse to purchase the game.
Besides just posting the usual video game headlines, Kotaku is filled with stories on gaming culture-posts about video game history, graphic charts that shed some insight on video games (there was one chart that showed how much players enjoy games that involve saving the princess), and interesting game related gadgets, food, drinks, toys, and comics. If you dig Japanese geek culture, then Kotaku is a fine place to entertain yourself with posts about the funny, wacky, and weird video game and otaku scene in Japan.
They also have a podcast called "Kotaku Talk Radio" where listeners can participate by calling in and asking a question to game developers and other guests.
Indiegames.com/blog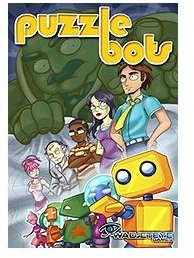 Thank goodness for Indie Games: The Weblog. Most sites out there prefer to cover the games coming from the big three in Nintendo, Sony, and Microsoft. While the mainstream press has done a fair job of covering some indie games (like Braid, Super Meat Boy, and World of Goo), there are still many out there that get left out. These small budget games simply don't get the same exposure as a Halo or Mario title so it's nice to see a site like Indie Games: The Weblog dedicated to helping any indie games fan know what titles are worth checking out. It may not be one of the top video game blogs to some but I think it deserves recognition for promoting these unique and original titles you just don't see in the mainstream market.
While there are other good indie games blog out there, I will say that this is the first place to come to get the latest news on indie games releases (many being browser and freeware games) and events. Besides news on game releases, on occasion the blog will post interviews with indie developers and features like the "Indie Game Links," letting readers know about good stories coming from other websites that take a look at indie games.
Blog.us.playstation.com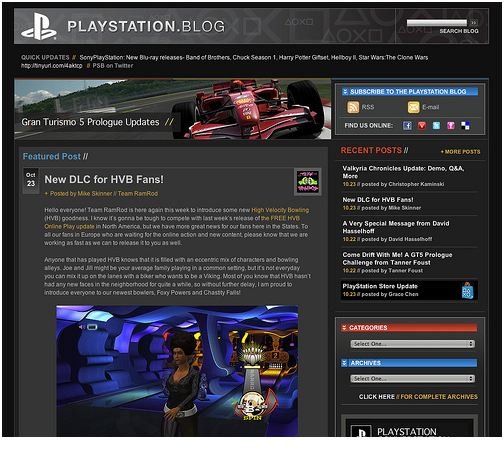 People will probably give the Playstation 3 and PSP a hard time for the long haul, and for understandable reasons (no UMD Drive for the PSP Go? C'mon Sony!), but they have done one thing right, which was creating an informative and community focused site called Playstation.Blog. How good is it? Well, it was good enough to win Mashable's 2009 Open Web Award for Best Corporate Blog. Earning this award means a lot more because it was voted by the internet community. It's one of the top video game blogs out there.
The best part about this blog is probably the game developers and executives who are invited to post on Playstation.Blog. Who best to tell us about a game than the ones who made it. They usually go into the details and give a thorough look at what their product has to offer; they're nice enough to even add new screen shots and videos. People who leave questions in the comments section may even get a reply back from the developers (highlighted in red), which they have been dedicated to doing. The guys who run this blog also do a good job of responding back to comments.
In March 2009 the site started a Digg-like feature called Playstation.Blog Share, where registered users can tell Sony exactly what they could improve with their products. Some notable requests, which anyone can see, includes "Cross Game Voice Chat," "Software Emulation for PS2 Games," and "Team ICO Collection." People can vote up if they like it; if they don't, they vote down. Like I said before, the format is similar to Digg so it can be quite entertaining to find out what requests are getting the most votes. The requests are filtered by "Most Popular," "Recent," and "Most Active," so you should have a good time reading the more popular ones to those that are currently getting a lot of attention.
Other Noteable News Blogs
Here are some of the other top video game blogs worth checking out: