Best RTS LAN Games Including Starcraft and Command and Conquer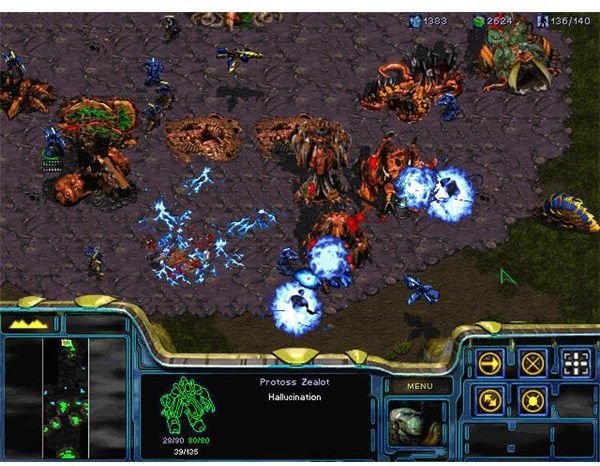 When it comes to real-time strategy (RTS) games, my personal favorites, there's a lot to take into consideration, like support for a LAN gaming, and many great games to choose from. Listed below are five of what I feel to be the best RTS games made for the PC platform. Some are older and others newer, but they all offer the intense RTS gameplay that we crave.
Starcraft
Okay . . . there's no way that I can leave StarCraft off of a list of the best RTS LAN games of all time. Maybe I'm just old school, but StarCraft, despite it's outdated graphics, is still a very fun and exciting game to play with friends. Being over a decade old and one of the bestselling PC games of all time, we never seem to get enough of the strategy involved in achieving dominance of the farthest reaches of the Milky Way galaxy. Perhaps I'm even more willing to include this game since the long awaited StarCraft II is expected to be released relatively soon. Either way, Starcraft is a great LAN game for those who don't mind decade old graphics as long as the story and interface are top notch.
Command and Conquer 3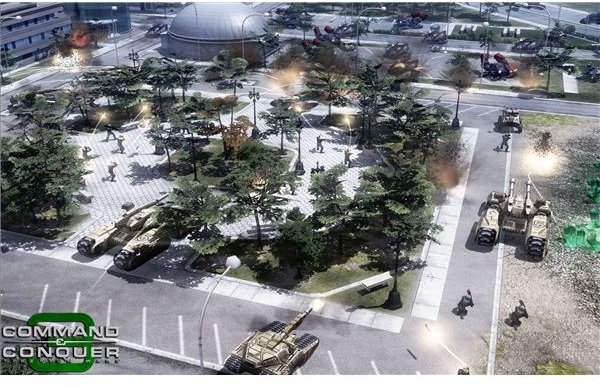 On the other hand, if you prefer cutting edge graphics in your RTS games, Command and Conquer 3 offers excellent 3D rendering with very addictive multiplayer LAN play. CnC is largely credited with having developed the first cooperative RTS online gaming experience in which real people can complete missions together via a LAN connection. Many newer games have adopted this great feature. Like many other RTS games, you build a base, gather resources, build military units, and then blow the tar out of your enemies. This game also has a sweet naval command that is fairly unique to its series. Command and Conquer 4 is supposed to be out in 2010.
Age of Empires II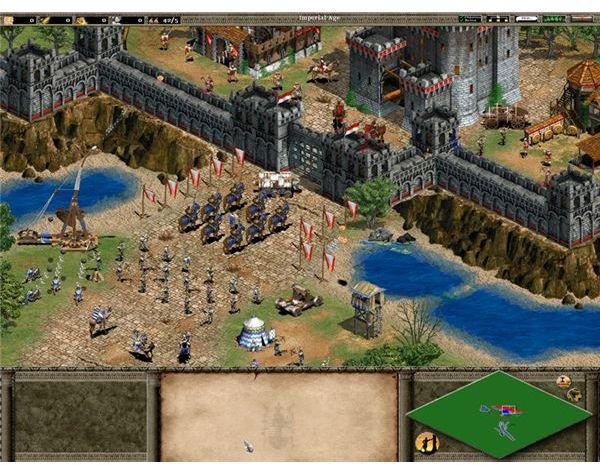 Perhaps my all-time favorite RTS game, Age of Empires II offers almost flawless gameplay, intuitive interface, and an overall great combination of unique empires and military units to command. For LAN parties and online gaming, I prefer the second AOE to the third. AOE III has superb graphics, which is great for first player campaigns, but it seems to slow down the multiplayer gaming a bit. While AOE II is nothing that great to look at (about on par with Warcraft III), it has afforded my friends and me hundreds of hours of intense battles, crushing defeats, and glorious victories. There are many different types of games to play (Deathmatch and Regicide are my favorites), and you can even upload your own types of games and maps to play on.
Warcraft III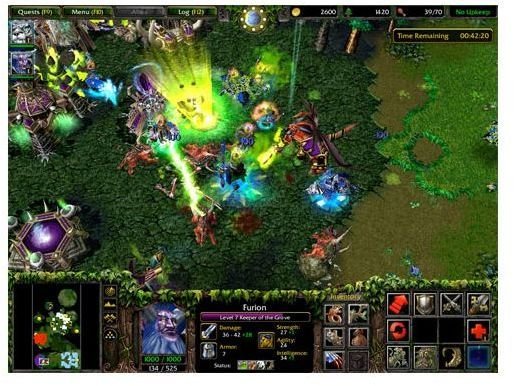 Very similar in fact to Age of Empires II in how the game is played, Warcraft III has four unique races: Humans, Orcs, Night Elves, and Undead. With a very simple interface, the gameplay is totally about the gathering of gold, wood, and food, the exploration of new worlds, and the crushing of one's enemies. Also, you also have heroes that you level up in battle, which serve as sort of a predecessor to Blizzard's MMORPG hit, World of Warcraft. The first player missions are fun, but the online battles through Battle.net or LAN play are where this game truly shines and has earned itself a place as one of the bestselling PC games of all time.
Rise of Nations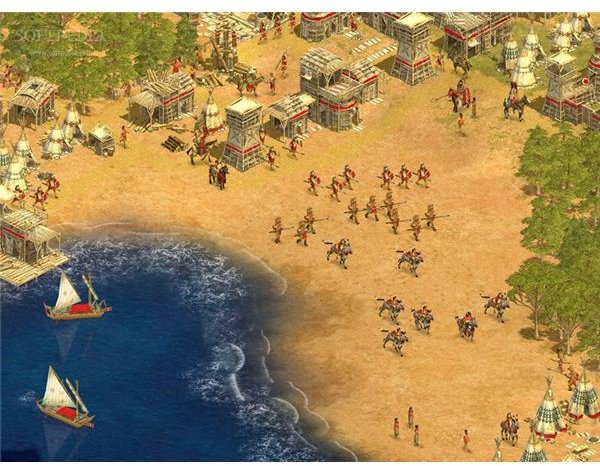 Unlike many other RTS games, Rise of Nations is based off of a turn-based system, similar to how Civilization or Risk would be played, but with the flexibility of a real-time strategy game. The focus is on your city as you advance through each of the eight ages and build your armies up. Although this game essentially lacks a one-player campaign mode, it makes up for that with the multiplayer gameplay through Gamespy. Rise of Nations is a unique take on the traditional build-up-your-forces and attack strategy games and is worth playing with friends online.
Other games . . .
Certainly, there are other great RTS games that can make for energetic and exciting LAN play that I have not mentioned here. The above are just some of my favorites. Feel free to leave a comment below to share whether or not any of these five are your favorites or if there is another game that you prefer more.