The 3 Best Games of Desire With Kid-Friendly Ratings of G to PG-13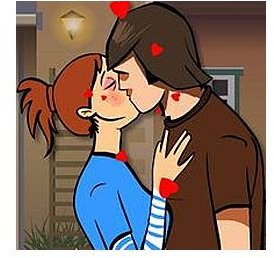 Good Night Kiss (5 out of 5)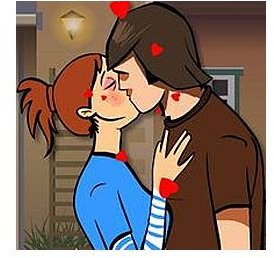 Good Night Kiss is one of the free games of desire published online by Flash Arcade Games. The premise and game play are easy to master - achieve the classic "good night kiss" after a nice evening date out with the person the game's lead character desires.
There are plenty of challenges to overcome (like making sure the girl's parents do not see you making that good night kiss move) and tips to use such as not getting drenched by a nearby sprinkler. The player has to make sure he woos the girl without getting caught by her parents. The game ends if the father catches you giving his daughter a good night kiss, and amusingly ends with a shotgun blast and one confused looking young suitor.
Graphics and sound in this game are good, and there are no apparent bugs in Good Night Kiss. This is a light game of desire for people of all ages to enjoy playing.
Kiss Call (5 out of 5)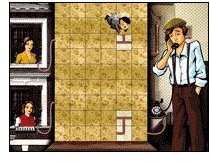 Kiss Call is one of the best games of desire published by the free website FlashGame 6. Game play is quick to master and just requires a few mouse clicks and arrow keys to work toward this romance simulation game's objective. The object of Kiss Call is for the suitor to make a love connection using the telephone to woo the girl of his dreams.
Kiss Call is a particularly interesting game because it incorporates game play that is also very similar to the popular Game Boy game Tetris. The player has to make sure the telephone lines are not blocked, and uses arrow keys to move blocks onto a grid almost identical to Tetris.
Graphics are top-notch in Kiss Call, and the soundtrack is refreshing without being sickly sweet and irritating. Some computers may load the Flash plug-in slowly, but it works well without registrations required in almost all instances.
Love Chemistry (5 out of 5)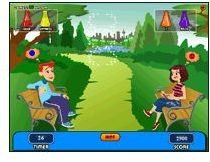 Love Chemistry is another one of the best games of desire provided as a free Flash game online, and is published by Games2Win. No registrations or downloading is required to enjoy Love Chemistry.
The object of this game of desire is for the player to follow clues and thought bubbles and help the male and female Love Chemistry characters make their own special romantic connection.
The chemistry part of the game's title, aside from the traditional claims of love being its own special form of chemical attraction, is part of the object. If you cannot mix the perspective couple's emotions properly, they will wind up angry at each other and never make the hoped romantic connection.
The graphics and soundtrack of Love Chemistry are high quality. Though this is a required advertisement displayed before Love Chemistry play can begin, the Flash program seems to load quickly.