Cheap and Free Vampire Games to Play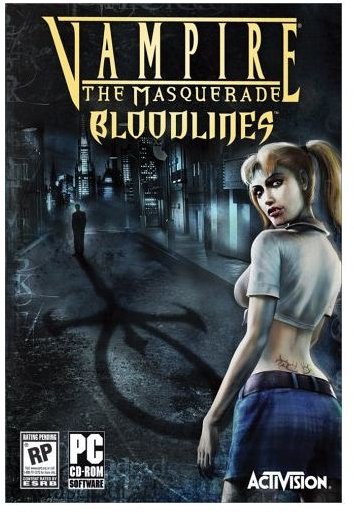 Vampire Games
The increasing popularity of vampires in books and movies, you would think would also show up as an increase in video games. The gaming industry hasn't quite caught up with this trend yet and there aren't that many quality games available that have a full vampire theme to it. The games featured in this article are the best of those available on this theme ranging from hard to find hits to free vampire games that can be played in a browser. If it isn't quite what you're looking for, you can always use The Sims 3 true blood downloads and make your own gaming adventure!
Vampire: The Masquerade - Bloodlines
Platform: PC
This game is really made for those that love vampires. You can choose to play as a vampire in one of the seven different clans. You use the experience points you earn from combat and puzzle solving to develop your character and can explore a seedy underground area of L.A. where vampires run wild. This is a seriously fun and dark RPG vampire game.
It is however, a harder to find game for the PC, but it is well worth the price (if you can find it). The hard copy version is pricy, but you can download it for much cheaper prices on legal game downloading websites such as Steam.
A Vampyre Story
Platform: PC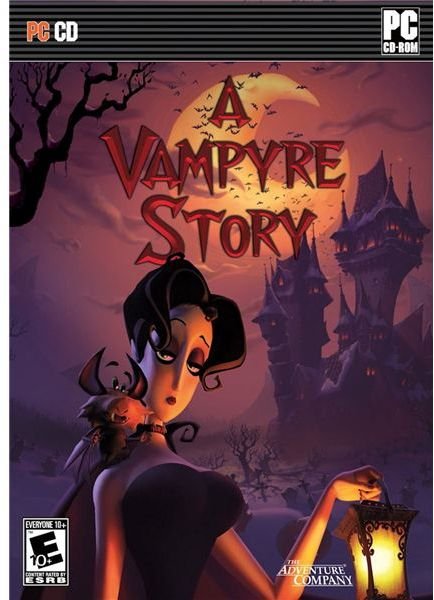 In the gloomy land of Draxsylvania, a young opera singer named Mona De Lafitte is being held captive by the vampire Baron Shrowdy von Kiefer. She drinks dark "red wine" and doesn't believe she is a vampire, has a funny bat friend called Froderick, and goes on an adventure to escape.
This is a video game that has seriously funny humor in it that is aimed towards the adult gamer. Don't let the simple cartoonish graphics fool you, this is a fun game! It is a simple point and click adventure game that does take some problem solving skills to beat, but is quite beatable in a weekend. It is found quite cheap (around $10) on the legal game downloading websites.
The Sims 3
Platform: PC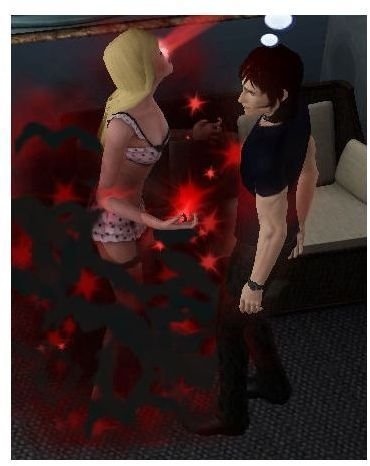 The Sims 3 vampires can be found in "The Sims 3: Late Night." Gamers that enjoy this series of games will really appreciate this aspect to the expansion pack that focuses on the downtown area and vampires, including a nightclub devoted to vampires called Plasma 501 lounge in Bridgeport. As a vampire Sim, your character can bite other Sims or live off of plasma fruit and plasma packs. They have super powers at night and can burn if left in the sun for too long. If you decide you don't want your character to be a vampire anymore, you can always take them to the science lab and pay for them to become a regular human Sim again.
Vampire Rain: Altered Species
Platform: PS3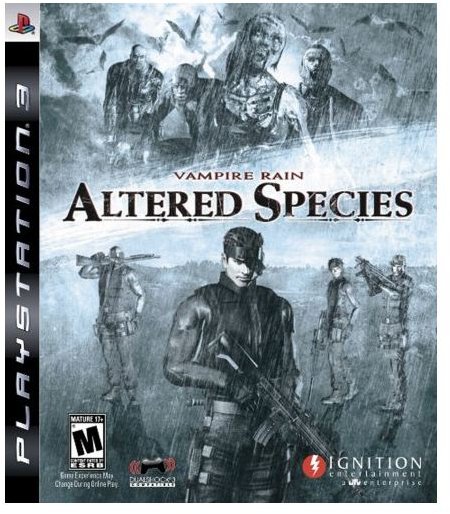 This isn't an easy game, but for those that have the patience and talent to play it, can really have a great gaming experience playing this vampire game. It takes place in an area in the USA after an altered species has emerged and is attacking the human race. You play as John Lloyd, who works for the government and is battling the Nightwalkers.
Despite the fact that this game is made for the PS3, it is very affordable if you purchase from online websites such as Amazon.
Second Life - Bloodlines
Platform: PC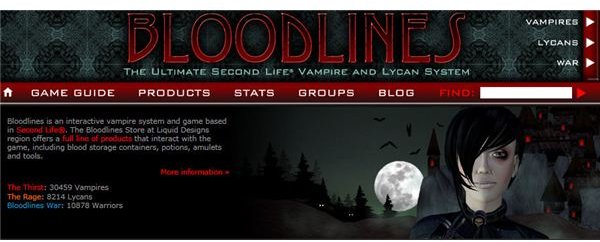 The free to play MMO "Second Life" does include a sub-gaming area called Bloodlines where you can become a vampire or a lycan. This option is not free, but it is rather affordable. This isn't a typical game but for those that already play "Second Life" it would be an easy transition and fun social game while playing.
For more information, visit the Second Life - Bloodlines website.
Crimson Moon – One of the Free Vampire Games Online
Platform: PC
Crimson Moon is one of the free vampire games online that is played in a web browser. It is a basic browser based game that can be played on any computer that supports it. In this game the vampires are fighting the lycans. You can make friends in it and chat in-game. It is basic, but it is also free to play.
References
Screenshots and references from Vampire: The Masquerade - Bloodlines, A Vampyre Story, The Sims 3, Vampire Rain: Altered Species, and Second Life - Bloodlines.
Screenshots provided by the writer.