The Best Racing Games Cross-Platform: Pick A Winner From This List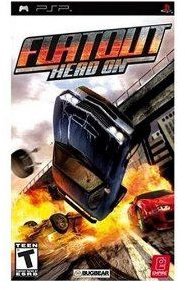 FlatOut: Head On (PSP)
If you've played FlatOut 2 for the PS2, chances are you're looking for the same features and gameplay in FlatOut: Head On for the PSP, but couldn't find any except for the multiplayer options and play on the mode. But that is not to say that this FlatOut game for the PSP is in any way inferior to its big brother for the PS2. Quite contrary, FlatOut: Head On for the PSP is a rich racing game peppered with plenty of game modes that would actually eat up most of your gaming time. The game still offers the massive-destructive type of racing which would definitely satisfy your craving for death-defying car stunts and explosive car derbies. Best of all, the PSP version boasts innovative and detailed graphics.
Forza 2 (Xbox 360)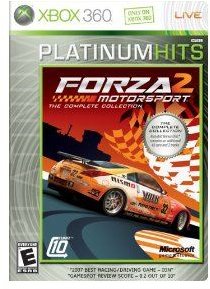 This game beats the 9 rating of BurnOut Paradise by the Gamespot editors with its whopping 9.2 rating. Fans of car simulation-racing type of game or to be more precise Gran Turismo fanatics would love this game even more, specifically because it's deeper and offers more variety than the GT gameplay. Forza 2 for the Xbox 360 tops all racing games on said console with superb features such as outstanding car physics, top-notch AI opponents that adds to the difficulty level of the game, consistent 60 fps frame rate, varied cars to purchase and game modes to conquer and most importantly great car customization features. Forza 2 has redefined the car sim racing game genre and by doing so has totally conquered it. Definitely a must have for racing game enthusiasts who has the Xbox 360 console.
Sega Rally Revo (Xbox 360)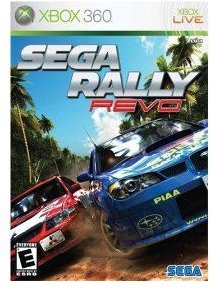 If you're feeling kind of sentimental and missed the old Sega Rally type of arcade racing fun, then you will definitely want to pick up Sega Rally Revo for the Xbox 360. Although some hardcore gamers might get turned off by the simplicity of its gameplay, those who spent countless hours in the arcade burning their school allowances would certainly be glad to have this game for their Xbox 360 projected on their large-size LCD TV. Sega Rally offers tons of cars to unlock and great looking car designs with great emphasis on the details. Just don't mind if the game lacks depth. After all that's what arcade racing games are all about.
MotorStorm Pacific Drift (PS3)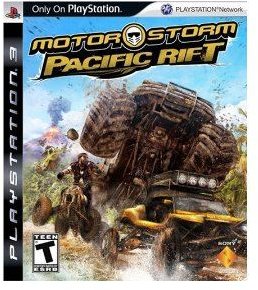 Following up the original MotorStorm, MotorStorm: Pacific Drift doubles the number of race tracks, adds a new vehicle type and an enhanced multiplayer gaming mode. In case you're not into the MotorStorm loop, this game is all about buggy racing. With your chosen buggy wheels, you'd race through realistically rendered race tracks with cool environments that vary from fields of sugarcane to rocky edges along cliffs while avoiding the threats of a ramming truck behind you. Except for poor vehicle handling and oversensitive game physics, everything about this game is definitely a blast. As such, it wouldn't hurt to get this game if you're tired of the usual car racing games.
Burnout Paradise (PS3 and Xbox 360)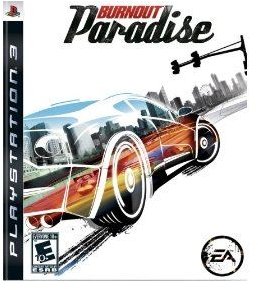 This is one of the first games I popped into my PS3 when I got it. And the moment I started revving up my car's engine and started completing the game's missions, I couldn't stop playing for so long that I almost blew up my LCD TV (figuratively speaking). The point is, seldom that you find a racing game which would please the gaming gods of Gamespot so much so that they would give it a 9 rating, which is what Burnout Paradise received. That's how good, fun, exhilarating and adrenalin pumping this destructive racing game is. Visually, Burnout Paradise got everything to be proud of. From the detailed cars to the great race tracks which continuously expand in free roaming mode, the destruction effects when you're tasked to take down cars. To put it simply, Burnout Paradise is a must have racing game, better yet one of the must have game for the Playstation 3 or the Xbox 360 if you don't have the PS3. Or better yet, get both version of this game if you have both consoles.
GRID (PS3)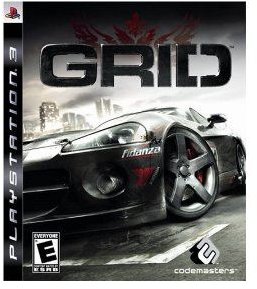 For fans of arcade type of racing games, Codemasters offers up an alternative to bestsellers such as Need for Speed. And boy, as an alternative to _Need for Sp_eed, this game certainly delivers the fun and the adrenalin rush! GRID offers ample number of racing disciplines and race tracks to keep you occupied for a long time. And the game's slew of race modes will definitely keep you busy even during the wee hours of the morning. The game offers various cool tracks including a winding Japanese circuits, demolition derby mode, and of course the usual GRID world mode. In addition, the game also has multiplayer racing support for up to 12 players through the PlayStation Network or via LAN. There's just one low-down when on multiplayer game mode, and that is the lack of split-screen settings. Still, the game is still worth every dollar you'd spend for it.
DIRT (PS3)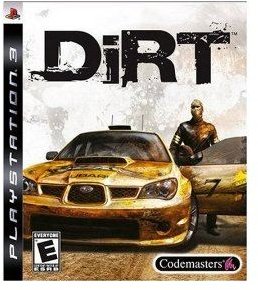 From the developer of the another popular rally racing game for the Playstation, Colin McRae Rally comes another equally good if not better rally racing game this time for the Playstation 3 simply called DIRT. The game developer Codemasters made sure that both new and old fans of the Colin McRae Rally series would love this game for the PS3. Featuring new graphics, audio, vehicle selection and game engine, DIRT features a steadier frame rate and support for Logitech G25 force feedback steering wheel. DIRT also features multiplayer support, although there's nothing really fantastic about it. Still, every racing game fan should consider stacking their game catalog with a copy of this game.
Mario Kart Wii (Nintendo Wii)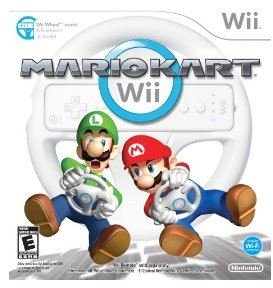 What is a top ten list for racing games if we are not to include a Mario Kart game? For this purpose, we've selected the recently released version for the popular Nintendo console. Those who have loved this game franchise would be definitely glad to know that Mario Kart Wii offers the same excitement and fun gameplay as previous iterations of the Mario Kart game. The Wii version of Mario Kart offers multiplayer options, online functionality, various controller schemes, and best of all simple gameplay. You'd still get the Mario Kart Grand Prix Mode and this time you are pitted against 11 other AI players through a four-course cup event plus four unlockable cup events giving you a total of 32 race courses. New in this game is the addition of motorcycles and dirt bikes aside from the usual go-karts that you can use to race.
Project Gotham Racing 4 (Xbox 360)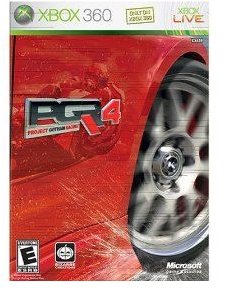 The fourth installment of this popular racing game franchise offers cool special effects, such as weather change which affects the way cars respond to the rigors of the featured race tracks. In addition, Project Gotham Racing 4 also features new cities including tracks in Shanghai, St. Petersburg, Quebec City, Macau as well as the Michelin. This game is wonderful in both gameplay and graphics design that you can't even find major flaws, except for some minor overlooking of details particularly overpowered motorcycles. Fans of the PGR series would certainly love the fun driving model and spot on-control and of course like we said, the rain effects of Project Gotham Racing 4. Even the sound effects of the game are top-notch with the right mix of musical background plus the realistic revving of the car's engine. PGR 4 for the Xbox 360 is definitely worth the money you'd spend to buy this game..
WipeOut Pulse (PSP)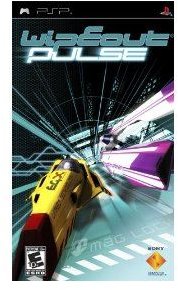 What can I say? I've always been a big fan of the WipeOut series. There's just something in this series' take on futuristic racing. If you've played and enjoyed WipeOut Pure when the PSP was launched in 2005, I don't see any reason why you wouldn't pick up this game. The game is set in the year 2007 where the FX400 Anti-Gravity Racing League is being held. Technically, this game pushed the PSP to the limit in terms of graphics and technical capability. Any WipeOut fans would know how colorful the WipeOut Race Tracks are as well as the different tracks and special effects of the game. And the PSP has proven that it can handle the demands of a graphics-induced game such as WipeOut Pulse. The game features online mode, soundtrack customization and photo mode.