Best Nintendo Wii System Bundles for Christmas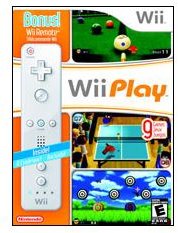 Many Christmas gift givers have already decided that a Nintendo Wii would look great under their tree. With the recent price drop, and a deluge of new, awesome games coming out for the system, it's no wonder that the Wii is shaping up to be the hot Christmas gift of the year once again.
Still, knowing you're getting a Wii and making sure your purchase is a complete one are two different things. Sure, it's fun to play Wii Sports by yourself, but if you want your gift recipient to be able to progress past this most basic level of Wii usage, they're going to need a few more items.
We'll run down a few possible gift packages for different types of gamers. You may wish to buy the system and one of these packages for your intended, or get the system yourself and pass these suggestions on to another gift giver. Either way, we'll make sure the person you're buying for has everything they need to get the most out of their new Nintendo Wii.
These packages are going to be slightly expensive, as we'll try to create some optimal setups. They can be split up if you're looking to mount a coordinated effort with others. If you're looking for some good, inexpensive Wii gift ideas, be sure to check out our Nintendo Wii accessory gift-giving guide.
The Multiplayer Gamer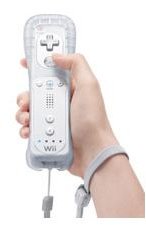 If your Wii is going to a house with multiple gamers, or if you know that your recipient really enjoys gaming with friends, there are some essential accessories you're going to want to consider. First and foremost, a second Wiimote and Nunchuck are absolute necessities. Without them, multiplayer is limited to passing the single controller that is included with the system.
The Wii also has a great selection of four-player games, and if your Nintendo Wii is going to a gaming family, it might be a good idea to pick up a third or even a fourth Wiimote and Nunchuck combo.
There is one great option to consider if you're planning on giving a second Wiimote. Wii Play is a great collection of simple, multiplayer minigames that are sure to please gamers of all ages, and the game itself comes with a Wiimote packed in. The whole package is only fifty dollars, so it's like getting the Wii Play game for just ten dollars.
Great multiplayer game options include Mario Party 8, Boom Blox: Bash Party, WarioWare: Smooth Moves, Mario Kart Wii, and Super Smash Brothers Brawl.
The Sports Gamer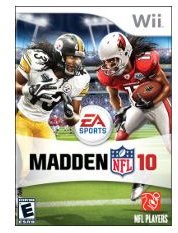 If your intended recipient is into sports, the Nintendo Wii has quite a few great games and accessories to go along with the system. Many sports games are best played with friends, so a second Wiimote/Nunchuck setup is always a great gift.
Wii Sports Resort was recently released alongside the new Wii Motion Plus accessory. The Motion Plus adds incredibly fidelity to the Wii's already amazing motion controls. In Wii Sports Resort, players can engage in realistic sword fighting, take to the lanes for some bowling, play table tennis, go cycling, and more. It's an amazing gift for the sports gamer on your list.
Wii Sports Resort includes one Wii Motion Plus, but recently packages containing two of the accessory have begun to appear at Costco and Amazon.com, so keep an eye out if you're looking to pick up the game.
Wii Fit Plus is another great option for the sporty gamer on your list. This fitness game combines yoga, strength training, and a plethora of entertaining balance exercises to keep you in shape. Wii Fit Plus is available in a package with the Balance Board accessory or as a stand alone game for those who already own the original Wii Fit.
There honestly aren't a huge number of sports titles on the Wii, but there are a few great ones to consider. Madden NFL 10, FIFA Soccer 10, NBA 2K10, Punch Out!!, and Mario and Sonic at the Olympic Winter Games are all great choices.
The Role-Playing Gamer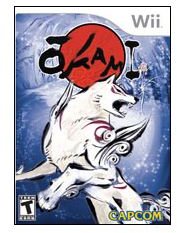 RPGs aren't a huge part of the Wii's library, but there are a few gems that are definitely worth checking out. Tales of Symphonia: Dawn of the New World is a fantastic title that can be picked up for less than twenty bucks. This sequel to the hit Gamecube title Tales of Symphonia features an active battle system that has more in common with a fighting game than a traditional RPG. Which isn't surprising, considering the game comes from Namco Bandai, makers of the hit Tekken and Soul Calibur fighting game franchises.
Okami is another great role-playing title for the Wii. The game is an absolutely gorgeous and refreshing take on the traditional RPG formula, with players using a celestial paintbrush to work their way through one of gaming's most beautiful worlds.
For the super hero or action gamer on your list, Marvel Ultimate Alliance 2 is a great action RPG that allows you to take control of Marvel's most famous superheroes including Iron Man, Spiderman, and the Incredible Hulk.
The Casual Gamer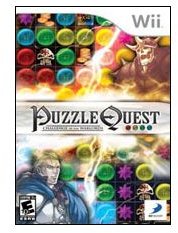 One of the biggest factors in the Wii's overwhelming success has been its ability to appeal to all types of gamers, including those who aren't necessarily looking for the most in-depth experience, but are instead just in search of some simple gaming fun. My Fiance definitely falls into this category, so my recommendations in this section will be mostly games that she enjoys.
First off, and I realize I've said this several times already, a second Wiimote is always a fantastic gift idea. Many of the games she enjoys are those we play as a couple, and to do so we had to pick up a second controller.
Animal Crossing: City Folk is probably her favorite game on the Wii right now. It's a difficult one to explain. Basically, players live in a small town, and help with its upkeep by planting flowers and trees, plucking weeds from the ground, and interacting with the various citizens. Players can spend their time fishing, hunting for bugs, or digging up fossils, and there is a museum in which to display your finds. Home decorating is also a big part of the game, and there are literally thousands of furniture pieces, wallpapers, and floor coverings to mix and match. It might sound boring, but I assure you, Animal Crossing is actually a blast to play.
Cake Mania: in the Mix is another of her favorites. It's a simple game, charging you with assembling cakes according to customer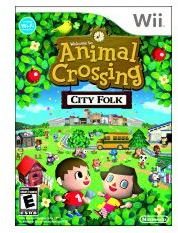 specifications. The challenge comes when multiple customers are demanding multi-layer cakes and you have a limited number of ovens, frosting machines, and cake toppers to work with. Cake Mania is a frenetic good time, testing your reflexes and concentration.
Casual gamers may also enjoy great titles such as Boom Blox, Candy Factory, Mario Kart Wii, Mercury Meltdown: Revolution, Carnival Games, and Puzzle Quest: Challenge of the Warlords.
Hopefully you've found a few great ideas to go along with that new Nintendo Wii system. Obviously, it won't be necessary to buy all the suggestions in each category, they're just intended as a starting point for those who may be at a loss as to what should go along with a new system gift. No matter which of these great ideas you decide on, giving a Nintendo Wii practically ensures your intended recipient will have a very merry Christmas.