The Best Wii Balance Board Games: List of the Top 4 Games That Use the Wii Balance Board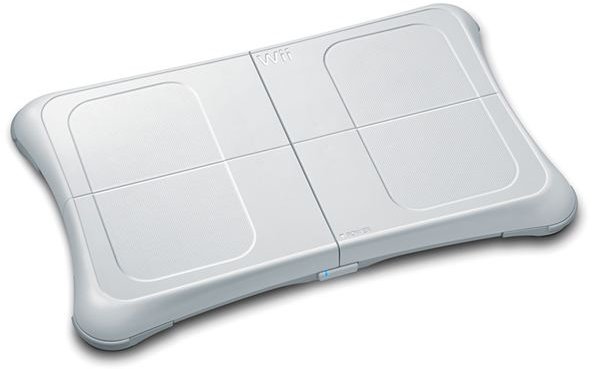 Wii Fit is an unqualified success in the video gaming world. Costing nearly half as much as the console on which it is played, this accessory/game combo has still managed to sell over 20 million copies. That's a lot of balance boards out there in homes, just begging to be used for something other than exercise.
Game developers have recognized the need for software that utilizes the unique control possibilities of the Wii Balance Board and delivered a series of games intended to be used with the accessory. A lot of these games offer only cursory balance board support, but there are a few that stand above the rest as quality uses of this piece of Wii Hardware.
Punch Out!!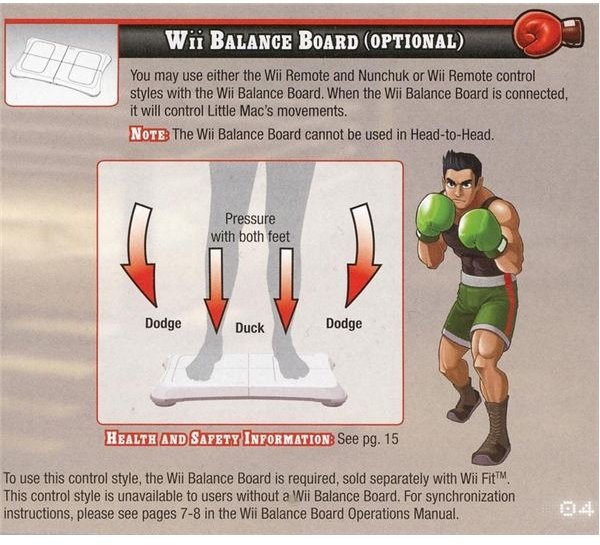 Nintendo has a history of supporting their unique peripherals through their first-party releases, and the Wii Balance Board is no exception. Nintendo's latest big title was Punch Out!! and I'm happy to report that this great arcade-style boxing game makes excellent use of the balance board.
Players can use their boards to control the on-screen movements of Little Mac, while controlling his attacks with either a Wiimote and Nunchuck or a lone Wiimote.
Players can make Little Mac duck by actually ducking, and dodge left and right by shifting their weight to either side.
Punch Out!! is one of the best-reviewed games for the Wii. It's very fun, and definitely worth picking up for anyone looking to get a little more use out of their balance board.
Raving Rabbids TV Party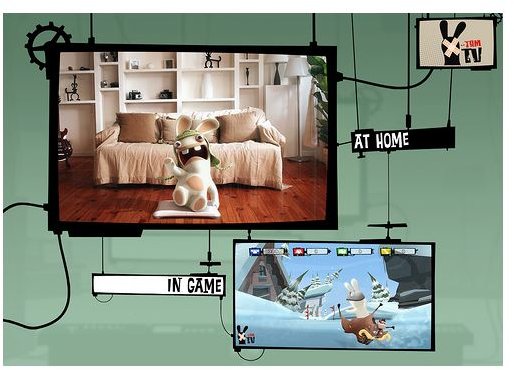 Like the original Raving Rabbids game for the Wii, TV party is a massive collection of mini games (great for casual Wii gamers) that utilize the Wii's unique controls in interesting ways. Balance board support in the game is limited, but one event in particular takes advantage of the peripheral in an interesting way.
Players must ride a wildebeest down a ski slope, steering the animal by sitting on the balance board and shifting their weight from right to left. This is just one of the amazing and fun mini games in TV Party, and the whole experience is much better when played with friends.
So, if you've ever wanted to steer a wild animal with your buttocks or are looking for a great party game that utilizes that balance board that's gathering dust in your closet, give Raving Rabbids TV Party a look.
Shaun White Snowboarding: Road Trip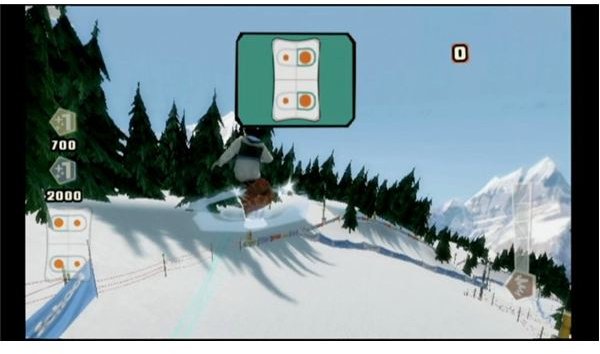 One obvious application of the balance board due to its size and shape is that of board sports. You'll find that several of the games on the list fit into this category, due to the Wii Balance Boards ability to effectively mimic the motions used in real life snowboarding, skiing, or skating.
Shaun White is pretty much the biggest name in the snowboarding/skating world since Tony Hawk himself. The first game on the Wii to bear his likeness is the aptly-named Shaun White Snowboarding: Road Trip. In Road Trip, players can use the balance board to shred their way down the mountain, pulling off tricks, sliding on rails, and catching major air off of jumps.
The controls are very responsive and consistent. For some, using the board may actually prove more intuitive than the alternate Wiimote and Nunchuck controls.
Shaun White Snowboarding eschews the kiddie aesthetic favored by many Wii games, and delivers an experience suitable for adults with a fantastic soundtrack. It's a great choice for those who have grown tired of Wii Fit and want to do something fun with their balance board.
Skate It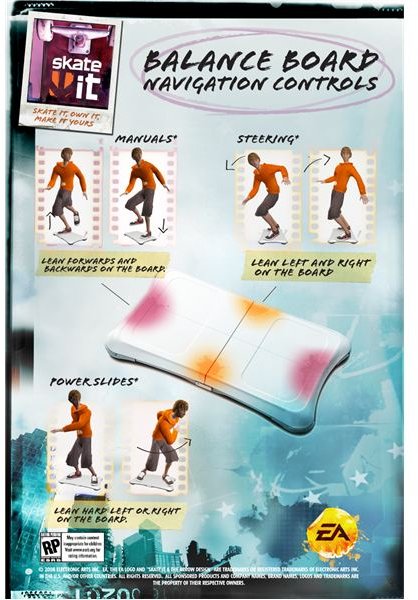 Like Shaun White Snowboarding, Skate It is another example of the balance board's ability to effectively control board sports games. Less arcade than its major competitor, Tony Hawk's Pro Skater, Skate It delivers a more realistic street skating experience on the Wii.
The controls are perhaps a little less intuitive than its wintry cousin, but Skate It still does a good job of delivering a skateboarding experience that goes beyond simply directing your skater around with a thumbstick. It's a very intuitive Wii sports game experience.
Players make their way through skate parks located all over the world, from Paris to Barcelona to London, tricking and rail sliding their way through various tasks. Tricks are performed by tapping certain areas of the balance board and turns are executed by leaning in the appropriate direction, just like a real board.
Anyone who's interested in the fun of skateboarding without the risk of broken bones should give Skate It a try.
These four games are all great examples of Wii Balance Board integration done right. There's no need to let your board go unused simply because you've given up on your Wii Fit fitness routine, now you can use the peripheral to shred down a mountain, work on your boxing footwork, bust out a 360 nollie, or ride a wild animal down a treacherous slope. Don't hesitate to check out any of these best Wii games for the balance board.
Full List of Wii Balance Board Games
The number of available games that utilize the Wii Balance Board seems to be growing every day. Here's a more complete list for those looking to expand beyond the four great titles recommended above:
Academy of Champions

All Star Cheer Squad

Daisy Fuentes Pilates

Dance Dance Revolution: Hottest Party 2

Diva Girls: Divas on Ice

Dr. Fizwhizzle's Animal Rescue

Don King Boxing

EA Sports Active

Equilibrio (Wii Ware)

Gold Gym's Cardio Workout

Go Play Circus Star

Go Play Lumberjacks

Imagine Fashion Party

Imagine Party Babyz

Jillian Michaels Fitness Ultimatum

Marble Saga Kororinpa

Mind, Body, Soul: Nutrition Matters

Play the World

Punch Out!!

Raving Rabbids: TV Party

Shaun White Snowboarding: Road Trip

Skate City Heroes

Skate It

Ski and Shoot

Snowboard Riot (Wii Ware)

Tetris Party (Wii Ware)

The Incredible Maze (Wii Ware)

Vertigo

We Ski

Wii Fit

Wii Music

Winter Sports 2

World Championship Athletics