Best Party Games for the Nintendo Wii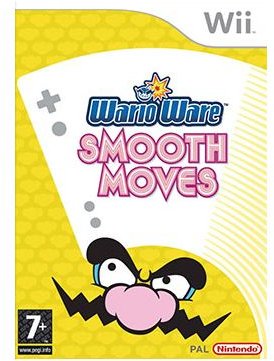 Party Fun on the Wii
The Wii is a sociable console and many of the best Wii titles available for it are multiplayer games suitable for parties. One very big distinction between the Wii and the Xbox 360 or PS3 is the high number of options it supports for multiplayer action through one console. While Microsoft and Sony target online multiplayer, one of the many unique and great things about the Nintendo Wii is plenty of opportunities to jump around your living room with friends. Let's take a look at the 5 best Wii party games.
WarioWare: Smooth Moves
WarioWare: Smooth Moves was released back in 2007 but it remains a party classic and an explosion of riotous creativity which is perfect for group hilarity. It is a surreal and bizarre collection of well over 200 mini games. Each one lasts just a few seconds and the trick is to figure out what is expected of you before your opponent does. The games use the Wii remote in interesting ways and are guaranteed to get people up and making a fool of themselves. WarioWare: Smooth Moves is a great title for a party and it can support up to 12 players at once, although you'll need to keep passing the remote in a hurry.
This is actually the fifth release in the WarioWare series and the developers created a number of simple games based on everyday activities and then chose the cream of the crop to go into the final release. It is visually very basic with a cartoon veneer but having been designed specifically as a multiplayer party game it is tough to beat for some fun group action.
Let's Tap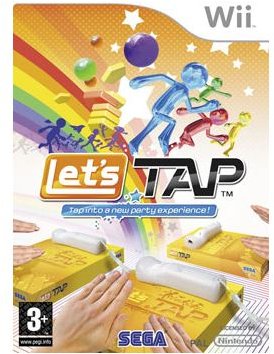 This is a party game release published by Sega. Let's Tap features a strong set of five mini games and each is based on the novel control method created especially for the game. You place the Wii remote face down on the boxes provided and tap to control your onscreen avatar. There is a racing game, a musical rhythm game, a block builder, a maze and a surreal open freeform mode.
Let's Tap is best with four players and the frenzied race mode is always comical. It works quite well as a spectator sport as well and although this is a very simple title it has a fresh and unique hook and people always want to try it. Definitely worth considering if you need a new party game for your Wii.
Super Smash Bros. Brawl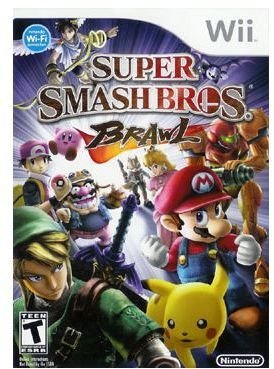 This is a must have Wii title if you are a Nintendo fan and it is a great choice for a party full of gamers because the action is packed with references to Nintendo heroes. It is a twist on the traditional fighting game which challenges you to knock your opponents out of the arena. Your bar fills up as you take damage and you will be fired further by new attacks. There are also lots of special attacks in the game as well as projectiles and melee weapons.
It is bright, colourful and chaotic fun for up to sixteen players if you are willing to pass remotes. It is best enjoyed with four players and there are several customizable multiplayer modes to choose from. The production values are high, there are 35 characters to choose from, the maps and the sound in the game are terrific and Super Smash Bros. Brawl deservedly won loads of awards.
Boom Blox Bash Party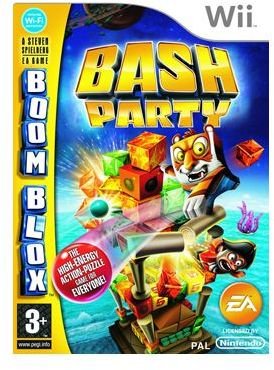 This release improved on the original game from EA and Steven Spielberg. It has a stronger focus on multiplayer and the mechanics have been polished. The basic idea is to build towers and then smash them up. You can put together maps using a range of blocks and shapes and the visual standard is high. The maps can also be shared online and so the wealth of new content extends replay value indefinitely. You can play co-operatively or competitively and this game is suitable for the whole family.
The simple destructive action of knocking down towers is endlessly enjoyable and this game is instantly accessible for anyone. There are loads of levels to choose from with the download feature and Boom Blox Bash Party is a game which interests players of all ages, although kids especially seem to love it.
Bomberman Blast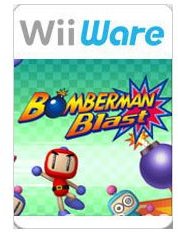 The Bomberman series has long been one of my favourite party games. It is one of the most addictive and enjoyable multiplayer games every created. If you've somehow missed the earlier versions it is a game set in a kind of maze where you can drop bombs which explode after the fuse burns down. There are all sorts of pick-ups which have various positive and negative effects on your character and the ultimate aim is to blow up your opponents while avoiding the fiery blasts yourself.
You can play the game multiplayer at home with friends or family or you can compete with up to seven other players online. This title is available cheaply as WiiWare and if you just want the multiplayer experience then that's exactly what you'll get, the full retail version only adds a single player campaign. Bomberman Blast is anarchic fun that always conjures up a few laughs and it makes a great party game.
References
Cover art courtesy of respective game publishers.
Author's own experience.