5 Best Nintendo Wii Games: The Greatest Multiplayer, Puzzle, Adventure, Music, and Sports Games for the Wii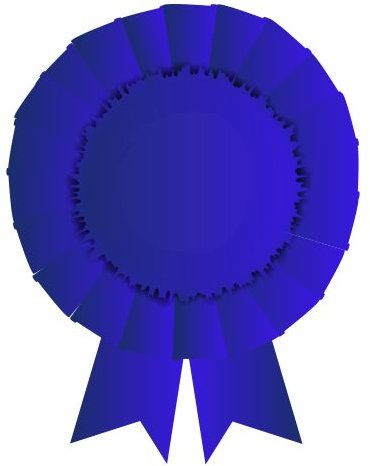 Now it's time to get down to the nitty gritty. All of the games mentioned on lists for couples, hardcore gamers and the budget conscious are great, but what about gamers simply looking for the best games the Wii has to offer?
The Nintendo Wii has many great features, but it's a sad fact that few games created for the system manage to take advantage of those features. It stands to reason that the best games for the system should be ones that make creative use of everything the Wii has to offer, such as revolutionary motion controls and an undeniable social appeal. These five great Wii games take advantage of one or both of these aspects, while also possessing a great deal of gaming value for your buck (re-playability or long hours of potential game play) and that all-important intangible fun factor.
Boom Blox Series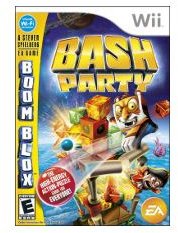 The first time I played Boom Blox, I was blown away (no pun intended) by the simple yet incredibly intuitive controls. You don't have to know anything about video games to know that when you grab a block and pull the controller toward you, the block will move in a corresponding fashion.
Before Boom Blox, I had always regarded the Wii's unique motion controls as more of a gimmick than a useful game-design tool. Previous games made use of them in unnecessary ways, but Boom Blox was the first game I played that truly incorporated them as an integral part of the game experience. Boom Blox simply would not be playable on any other system, and that's a big part of why I chose it for this list.
Of course, skillful use of motion controls means nothing if a game is just no fun. The Boom Blox games are some of the most enjoyable I've played on any console, and they are equally engaging while playing solo or with a room full of friends.
Don't let the simplistic appearance fool you. The Boom Blox games are can't-miss Nintendo Wii experiences.
Mario Kart Wii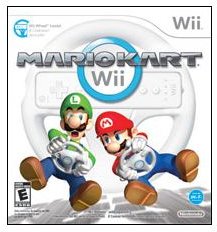 The Mario Kart series is one of the most popular in the gaming world. Each new iteration is met with anticipation and received with enthusiasm. The latest game in the series, Mario Kart Wii, is no exception. While many will argue that it is perhaps not as good as the series' previous entry, Mario Kart Double Dash, there's plenty here for gamers to enjoy.
There are countless hours of gameplay available here, with carts and characters to unlock, outstanding multiplayer modes, and downloadable challenges straight from Nintendo. Mario Kart Wii is a blast either by yourself or with up to three other friends, or online with opponents from all over the world.
It's a great game for players of all skill levels, with the Wii Wheel motion controls making it accessible for absolute beginners and the Nunchuck and Wiimote combo providing a solution for those in search of more traditional controls.
Great use of the Wii's unique features, near-unlimited gameplay, and a great social and multiplayer experience make Mario Kart Wii one of the best games available for the system.
Punch Out!!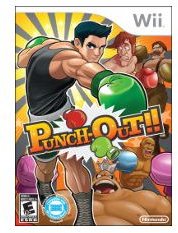 The original Punch Out!! was one of the greatest, yet simplest games available for the original NES. The new version (sans Mike Tyson) takes everything that was great about the original and expands upon it, leaving us with a game that is every bit as fun as we remember, but without the often-frustrating limitations due to the NES's lack of processing power.
Motion control is in full effect here, with real-life swings combined with control-stick movement equating to on-screen punches, jabs, and hooks. All the familiar opponents are here, as well, with some notable new additions.
Punch Out!! has a two-player competitive mode, but it's also one of those games that shines as a pass-the-controller affair, where a group of friends can sit around and enjoy watching the game just as much as playing it. There's also a very decent amount of re-playability here, with the three original circuits and the new Title Defense mode adding up to a very lengthy experience.
And yes, it's very, very fun.
Rock Band 2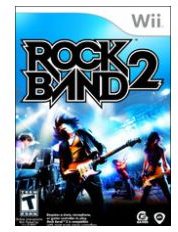 While the first Rock Band for Wii was a stripped-down disappointment compared to its brothers on the PS3 and Xbox 360, Rock Band 2 is a full-featured blast and easily the best music game on the system.
Players can choose from four instruments (guitar, bass, drums, and vocals) and play through an impressive selection of rock music that spans multiple decades. The social aspect is in full effect here, as few games can compete with the sense of camaraderie that comes with working together to make actual rock music.
Value is no concern here, either, with a nearly-endless World Tour Mode, downloadable songs released almost weekly, and the challenge of mastering different instruments, not to mention playing with different groups of friends.
The cost of entry had dropped now that Rock Band 3 is out, and the Wii version of Rock Band 2 is completely compatible with any Guitar Hero instruments you may already have. It's also possible to acquire the instruments separately, so any friends you wish to play with may be able to chip in as well.
Like all the games on this list, Rock Band 2 is an absolute blast to play. It doesn't matter if you're rocking out with three friends or working on a solo project, this game delivers a unique and compelling experience every time.
Super Mario Galaxy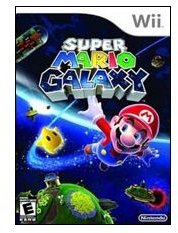 No list of the Wii's best would be complete without the system's highest-rated game. When it comes to creative game design and effective use of Nintendo hardware, nobody does it better than Mario creator Shigeru Miyamoto, and his genius is on full display in Super Mario Galaxy.
With countless levels to explore, errant green-wearing brothers to locate, and one very cranky turtle to defeat, there is plenty in Mario Galaxy to keep players busy. It really is a single-player game, but a second player can help out by gathering star bits and helping nudge Mario to jump slightly higher with an additional Wiimote. Like Punch Out!! though, Galaxy is a game that's nearly as fun to watch as play, and a second pair of eyes can be incredibly helpful as you make your way through the game's large and complicated levels.
Guiding Mario through various levels, acquiring powerups, and defeating enormous bosses is every bit as fun as you remember. The basic gameplay hasn't changed dramatically since Super Mario 64, but that isn't necessarily a bad thing. When something works this well, there's no reason to change it. Super Mario Galaxy is truly one of the best games for the Nintendo Wii.
I hope you've enjoyed our brief tour of the best the Nintendo Wii has to offer. Each of the games on this list offers great replayability, a compelling social experience or creative use of the Wii's unique controls, and that all-important factor: fun.
Be sure to check out other Bright Hub guides to great Wii games.