There's no doubting that the Nintendo Wii has been a tremendous success among non-traditional gamers, just as there's no doubting that some hardcore fans have been disappointed with the way developers have focused more on pick-up-and-play titles for the masses and less on "regular" video games. A look at the best Wii games of 2009, however, shows that Nintendo found a way to keep both camps happy. With that in mind, we are pleased to present our list of the top video games of 2009.
List of the Best Wii Games of 2009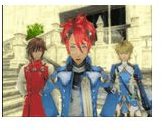 1. Arc Rise Fantasia — Roleplaying games are definitely among the gaming genres that are woefully underrepresented on the Nintendo Wii. Thankfully, Arc Rise Fantasia helped fill the void, which is why it is included in our list of the top video games of 2009. Arc Rise Fantasia is a traditional turn-based RPG that was crafted by imageepoch, developers of the Luminous Arc series on the Nintendo DS.
Some members of the creative team have worked on such classics as Tales of Symphonia, Chrono Cross, Shadow Hearts and Xenosaga.
2. Disaster: Day of Crisis — Speaking of the Xenosaga series, its creators (Monolith Soft) was set to finally release their first Wii-exclusive project, Disaster: Day of Crisis, in the U.S. in 2009. This action-adventure game received fairly positive critical praise from the U.K. and Japanese media, and with its jumping puzzles, intense rail-shooter sequences, and natural disaster based theme, it has been likened to a possible action movie.
3. Madworld — An over-the-top, extremely bloody action game developed former Capcom employees who worked on such titles as Okami and Viewtiful Joe, this Sega-published title is notable not just for the violence it promised, but also the unique graphics.
The bulk of the game is in dull black-and-white tones, while blood will be bright and colorful, in order to contrast the red hues with the more conservative look of the rest of the game.
4. Muramasa: The Demon's Blade — Vanillaware probably isn't a company most people are familiar with, but they are known for beautiful, artistic graphics in their games. Their recent PlayStation 2 title Odin Sphere was a huge hit with critics. The company was hoping for greater commercial success with Muramasa: The Demon's Blade.
This Wii-exclusive action RPG features multiple control schemes using either the Wii remote or the Classic Controller and is set in ancient Japan.
5. Punch-Out!! — The boxing game in Wii Sports is all well and good, but gamers desperately looking for a good, full-fledged boxing experience on the Wii finally had their prayers answered in 2009. With Punch-Out!!, gamers once again reprised the role of Little Mac against such familiar opponents as Glass Joe and King Hippo, and most likely some new foes as well.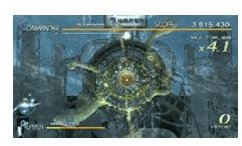 6. Sin and Punishment 2 — Not a whole lot is currently known about this Treasure-developed on-rails shooter. It will be a sequel to the original Nintendo 64 classic, which only recently found its way over to North America. It launched sometime during the calendar year 2009, and if I had to venture a guess, I'd say that lead character Saki is due to return (due to his presence in Super Smash Bros. Brawl). I'd also say that gamers should expect a quality product, given Treasure's history.
7. The Conduit — Developed by High Voltage Software, this futuristic first-person shooter makes our list of the best Wii games of 2009 because it looked to be one of the most graphically impressive Wii software titles to date. In addition to a single-mission campaign, The Conduit features online multiplayer modes including Deathmatch and Capture the Flag, as well as voice chat over the Wii Speak peripheral. It was recently revealed that Sega had picked up with promising-looking FPS.
8. Wii Sports Resort — Perhaps no original Nintendo Wii title did a better job of capturing the easy, pick-up-and-play fun of the motion control scheme than the one that came packaged free with the system, Wii Sports. Fortunately, there's a sequel on the way, and it will allow gamers to do things like play Frisbee with a dog and have a sword fighting battle. It should be tremendous fun, but even if that doesn't sound like your cup of tea, you'll want to pick this one up for the included Wii MotionPlus attachment, which will improve the motion capture technology and allow for more accurate controls.
Of course, there are other quality titles not mentioned above — for example, with the intriguing survival horror title Cursed Mountain, the RTS/RPG hybrid Little King Story, and Gothic horror adventure Sadness also released in 2009, it definitely was a good year for casual and hardcore Nintendo Wii owners alike.