The Seven Top Wii Games: Classic Nintendo Games to Download for the Wii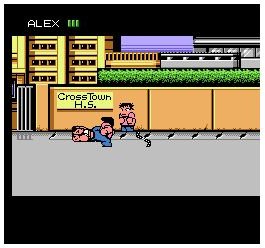 You Can Download Nintendo Games to the Wii? Sweet!
When I think of classic video games, I tend to think of Legend of Zelda, Super Mario Brothers, and Mega Man. However, a whole world of exciting gaming lies behind the gates of the super-classics. Here, I will list seven of the best games you may have missed – but as luck would have it, they are available to download for your Wii Console.
1. River City Ransom
This is one of my favorite games of all time. Not only do you play a tough guy, but he's so tough that when he orders coffee, he eats the cup too. Available for just 500 points, this game is worth downloading – but be careful, it could suck you in and you could be lost in River City for several hours! The controls on this game are much easier than Double Dragon, a similar style game, and the animation is of higher quality and more entertaining.
2. Ninja Gaiden
This game is another one of those scrolling arcade action games. In this game, you lead Ryu Hayabusa through a number of challenges. The game continues at the level where the lives were lost, so that you do not have to start at the beginning every time Ryu loses all his lives. What's the drawback? When your older brother shuts off the game when you're on Act 6 after you've played an entire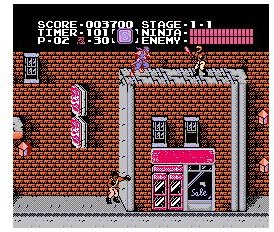 weekend. Oh, and you'll return to your adolescence as well…
3. Metroid
I cannot tell you how many times I've played and beat this game.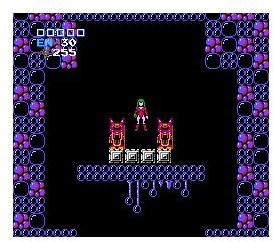 It is one of those games that is so classic, if you haven't played it, you really should. In this game, you play Samus Aran, and you save the world from a giant brain. The music is so catchy that mentioning it gets it stuck in my head as only classic Nintendo game tracks can.
4. Lode Runner
I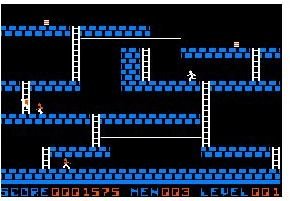 n this game, you try to collect all the gold before the robot guys get you. If the 150 game levels included with the game aren't enough for you, well then, there's good news. This game includes a level editor where players can create their own challenges. It makes the list for its addictive nature, and because there's no limit to how crazy you can make the level.
5. Operation Wolf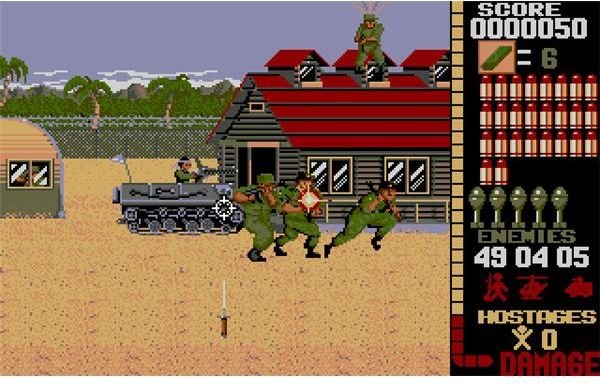 We've gone from saving the world from violent games to saving the world from aliens to avoiding robots. Now, you must rescue five hostages from a concentration camp in order to win the game. Point and shoot at the enemies and be a first-class hero! Even though the game doesn't work with a laser gun (like the original NES release did), the game is still quite playable.
6. Castlevania
Play Simon Belmont to destroy Drac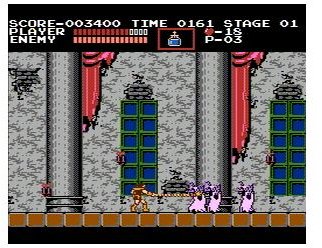 ula and his vampire minions. This game is playable, challenging, and most of all addictive. Make sure you set a few hours aside to play this one after you download it. You won't want to leave your seat.
7. Double Dribble
Double Dribble is perhaps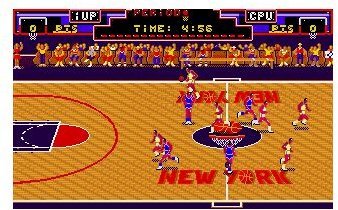 the best basketball video game made because of its quirks. It is awesomely fun. It is also the only game my father refuses to ever play with me again (I found one of those spots where the ball always makes the basket).