Finding Age of Empires and Age of King Matchmaking a Decade after Release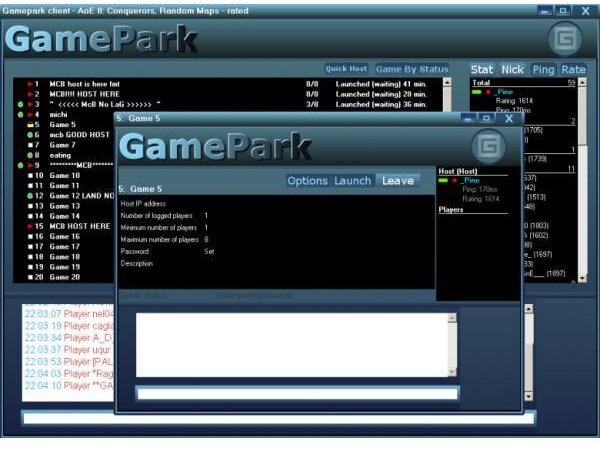 Age of Empires and Age of Kings multiplayer communities live on
When Microsoft shuttered the doors of its popular MSN Zone matchmaking service to players of CD-ROM-based games in 2006, players of a wide variety of online games suddenly found themselves without a home.
Among the biggest of those communities were the player bases of Age of Empires and Age of Empires II: Age of Kings. Preferring the classic action of the older sprite-based real time strategy games over slower-paced 3D sequels like Age of Empires III, tens of thousands of players still logged onto Zone regularly to to take advantage of its AoE and AoK matchmaking services.
Ignoring the protests and petitions filed by thousands of players of the Age of Empires series – and other games that would be taken offline by the change – Microsoft closed its Zone lobbies in June of 2006, ending its official support of the game and leaving the playerbase without a matchmaking client.
Luckily, for players who remain dedicated to the legacy editions of the Age of Empires series, the player community has pooled its resources, drawing on volunteer coders and developers to offer two services that play host to the post-Zone AoE community with matchmaking and lobbies reminiscent of the original Zone. It's a testament to the series that its first two editions remain popular, more than ten years after they were released.
Enter Igzones and Gamepark.eu, the two most popular clients for post-Zone online play in Age of Empires, Age of Kings, and Age of Kings: The Conquerors.
Gamepark: Feels like Zone
Gamepark.eu was first out of the gate, opening its lobbies to players about three months after the death of Zone. At its height, Gamepark hosted several thousand Age of Empires and Age of Kings multiplayer matches, and its ranking system became the de facto source list of the world's top players. This was no small feat, considering the game's built-in multiplayer tab still referred players to the Zone in the absence of any recent patch alerting players to the closing of the service – players who transferred over to Gamepark did so because they were active on the community forums, and more players trickled in slowly as word of the player-run site reached them through friends and Google searches.
For the better part of a year, the matchmaking service enjoyed its status as the new home for online players of the Age of Empires series and saw several improvements – among them a patch that allowed players to download skins that emulated the table view and color themes of their beloved Zone.
But like Zone, Gamepark soon found itself plagued by a community-killer: hack programs. Amazingly, for games that lasted through almost a decade's worth of supported online play, a grand total of two official patches had been released by Microsoft, and both had been quickly compromised by coders who released cheat programs that allowed players access to unlimited resources, removed the caps on units and could even force another player into defeat with a single click of what was essentially an "I Win" button. Today, a small but active community of players remains on Gamepark.
Taking a stand against hackers, Igzones becomes the popular choice
Igzones approached the matchmaking model differently – instead of skinning an existing client to mimic Zone's look, the developers of Igzones built a client from the ground-up that included all of the functionality of the Zone lobbies and messaging service. When the service launched, it looked and felt exactly like Zone did. If that was not enough to draw players from Gamepark, Igzones promised more stable gameplay with the addition of an active anti-cheat system designed to weed out dishonest players. Those who were caught exploiting the new service and its supported games were banned from its servers, and unlike Zone, game masters frequented the lobbies to discourage behavior that was detrimental to the community. On the strength of word of mouth, players began to move to Igzones en masse.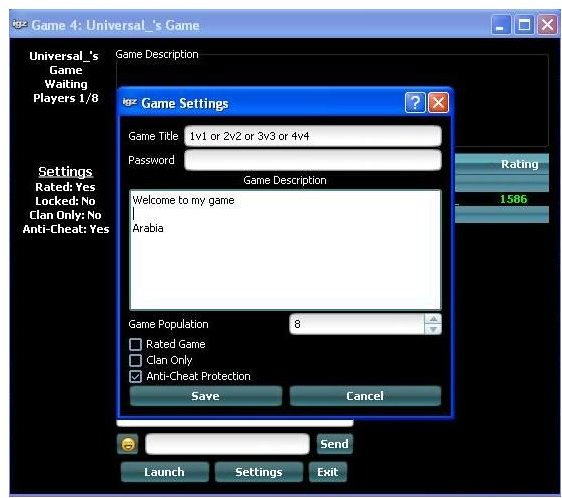 Today, several thousand Age of Empires players log on to Igzones at peak hours, the majority of them playing Age of Kings: The Conquerors expansion. Smaller lobbies exist for the vanilla Age of Kings and the original Age of Empires communities, and players will recognize the same game modes popular during the glory days of Zone – dark-age, blood and random civilizations matches remain popular, and deathmatch retains its own unique player base with its faster-paced action.
To find a multiplayer match in AoE, AoK, or AoK: The Conquerors, visit these legacy communities:
Gamepark:
International Gaming Zones (Igzones):