Wanted: Weapons of Fate PC Cheats and Unlockable Characters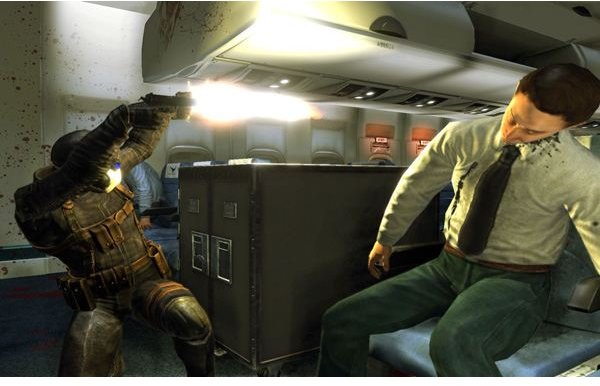 Wanted: Weapons of Fate
Wanted: Weapons of Fate is a third-person shooter featuring slick action game-play. Combining mechanics such as slow motion and bullet curving with shoot and cover gun play it is a short, linear adventure in the same mould as the film. Any review of Wanted: Weapons of Fate will tell you it is fairly polished and quite fun but far from innovative. The single player progression is just a few hours but there are some tricky moments along the way and you may want to get your hands on some cheats in order to complete it. You may also be looking to extend the replay factor and there are some interesting codes available which will do just that.
Cheat Codes
You can enter these codes into the code menu on the title screen and activate the cheats described. Some of the codes allow you to play as different characters but sadly the cut scenes in Wanted: Weapons of Fate are pre-rendered so you'll still appear to be Wesley during the cut scenes.
Unlimited Ammunition – 01101111
Unlimited Adrenaline – 01101101
Health Boost – 01001100
Super Weapons – 01001111
Special Suit – 01100001
One Shot Kill – 01110010
Headshot Mode – 01100111
Cinematic Mode – 01110100
Close Combat Mode – 01100101
Play as Wesley – 01000011
Play as Cross – 01010100
Play as Janice – 01000110
Play as Airplane Bodyguard - 01010111
Unlockable Characters
There are also some unlockable characters in Wanted: Weapons of Fate and they become playable when you complete the corresponding task. Here are the unlockable characters and how to unlock them.
The Immortal – Complete the Game
Nightmare – Complete the Game in Close Combat Mode
The Original Spider – Beat the Spider Boss in the Game
Brummel – Beat Brummel in the Game
The Russian – Beat The Russian in the Game
SWAT Leader – Beat SWAT Leader in the Game
Airplane Bodyguard – Complete the Game on Headshot Mode (or enter the code above)
Replay Value?
There are various other bits of unlockable content in the game but none of it is special. Artwork and new character models or outfits add nothing to the experience. Even the additional game-play modes are uninspired. The Headshot Mode for example merely challenges you to play through the game killing everyone with a headshot.
The unlimited ammo and adrenaline along with the boost to the size of your health meter are potentially useful. However the game is not all that challenging to begin with so you may find you don't really need them either.